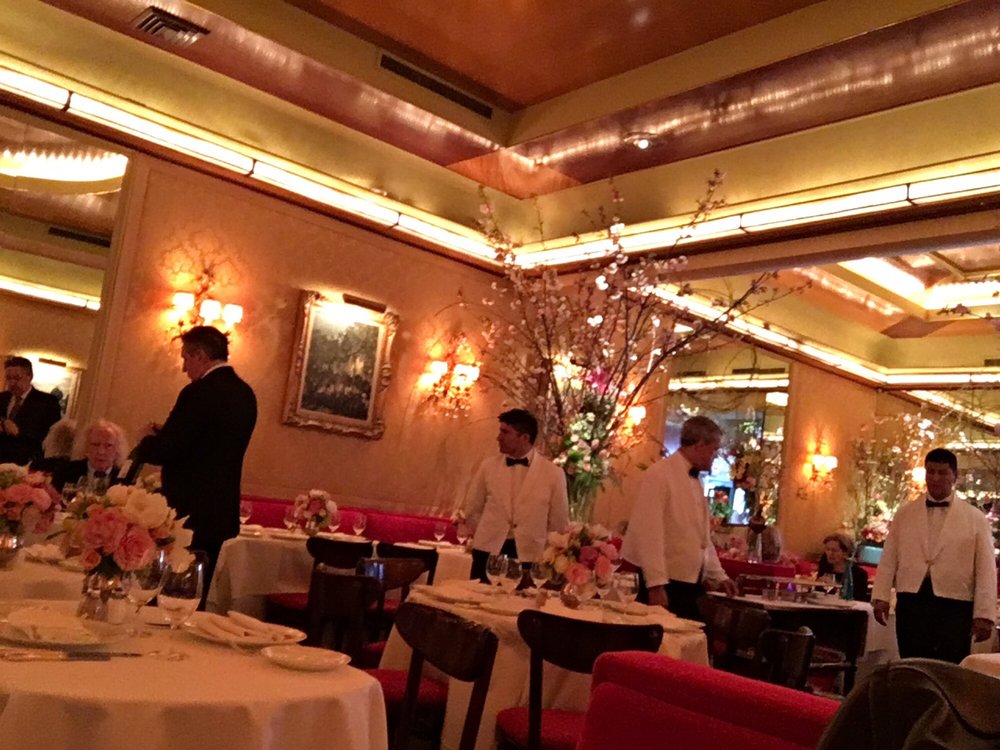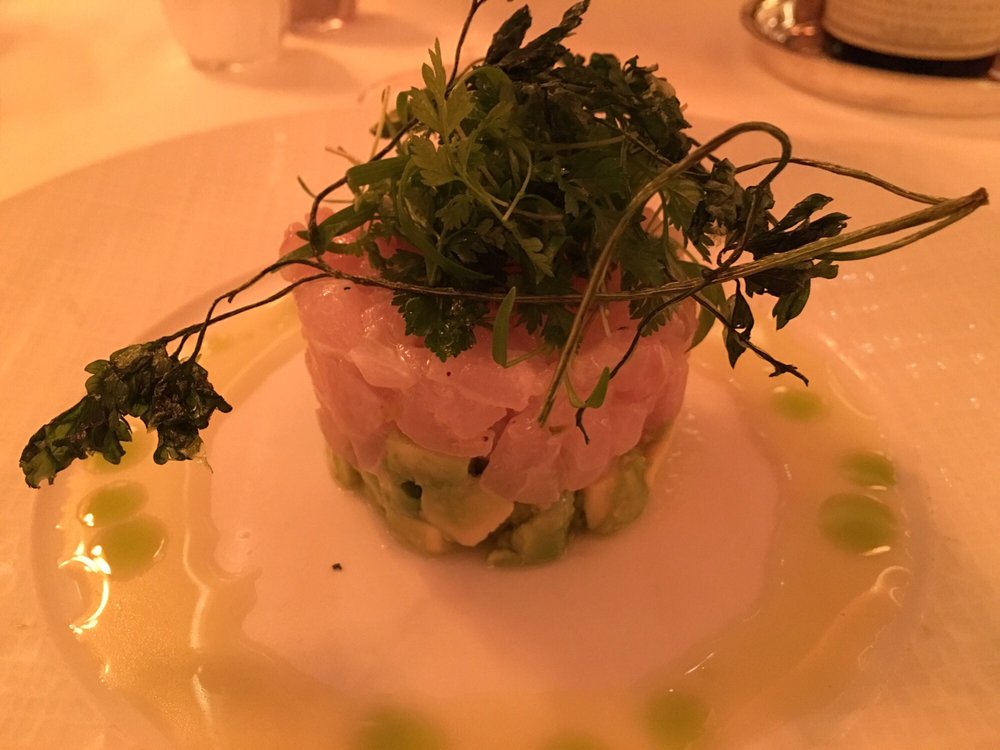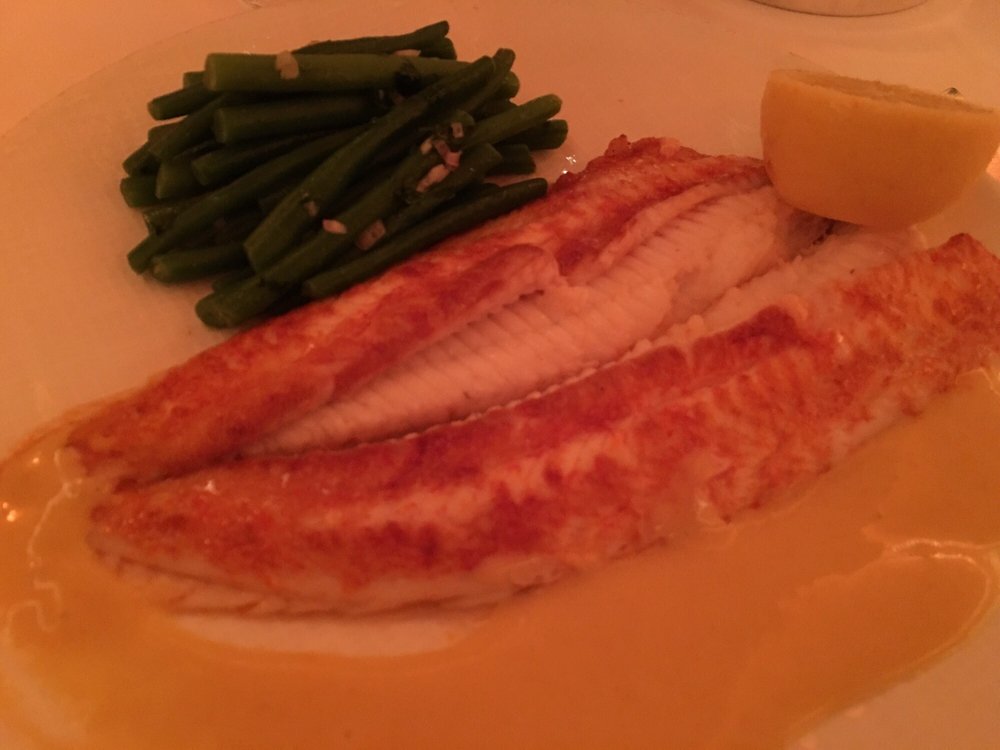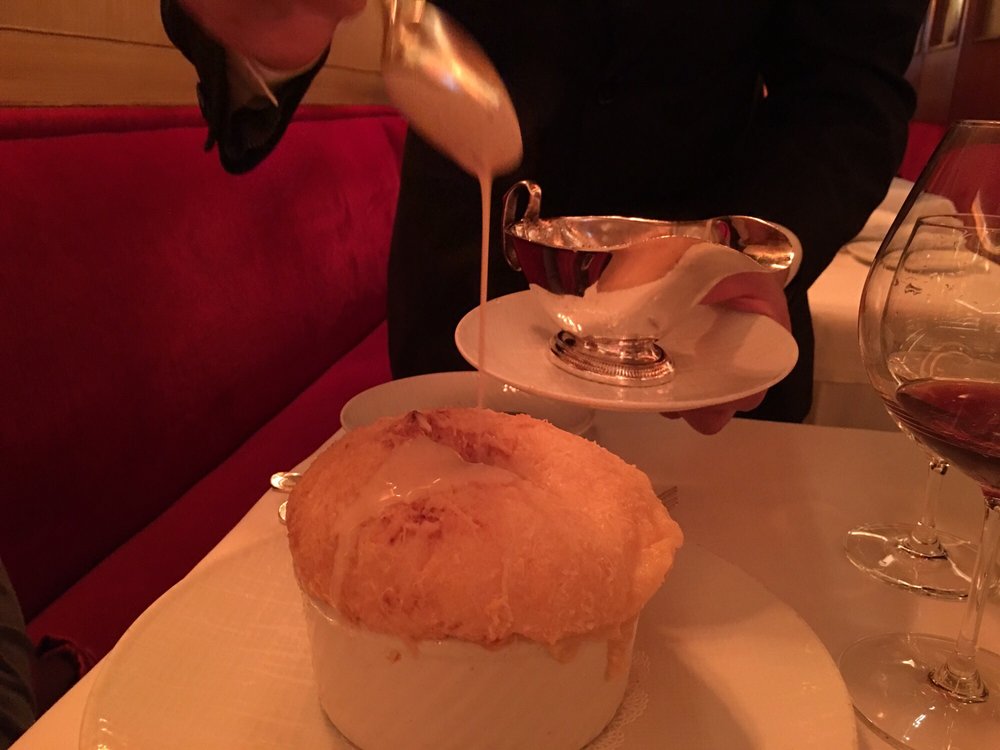 ***** (5 stars)
La Grenouille is still doing things the same way as when they were founded in 1962, and that's a good thing. I remember when the world was full of restaurants like this: posh, refined, attentive, traditional, and oh so French. Now it is the last of its kind.
The three course menu is pricey at dinner, but not absurd, and essentially the same food is available at lunch for less than half the price.
The wine list is mostly French (of course) and offers some values for those who browse carefully.
One thing you wouldn't find on the 1962 menu was the sea bass tartare we started with, which was refreshingly limey and served on an avocado base.
Soufflés are the specialty here, and the cheese shuffle was superb as a main course. The Dover sole was extremely traditional, but perhaps not worth the upcharge, as cooking styles for fish have changed, and left this old standard seeming overdone and bland.
A half dozen or more soufflés are also on offer for dessert, and are a great choice. Alternatively, the cheese plate offered a great variety. A basket of madeleines and other pastries, and some truffles finish things off.
Service was very French and very professional, yet managed to also be welcoming and conversational. Let's hope that La Grenouille can continue to carry on its tradition for another fifty years.
La Grenouille
3 E 52nd St
New York, NY 10022
(212) 752-1495
http://www.yelp.com/biz/la-grenouille-new-york