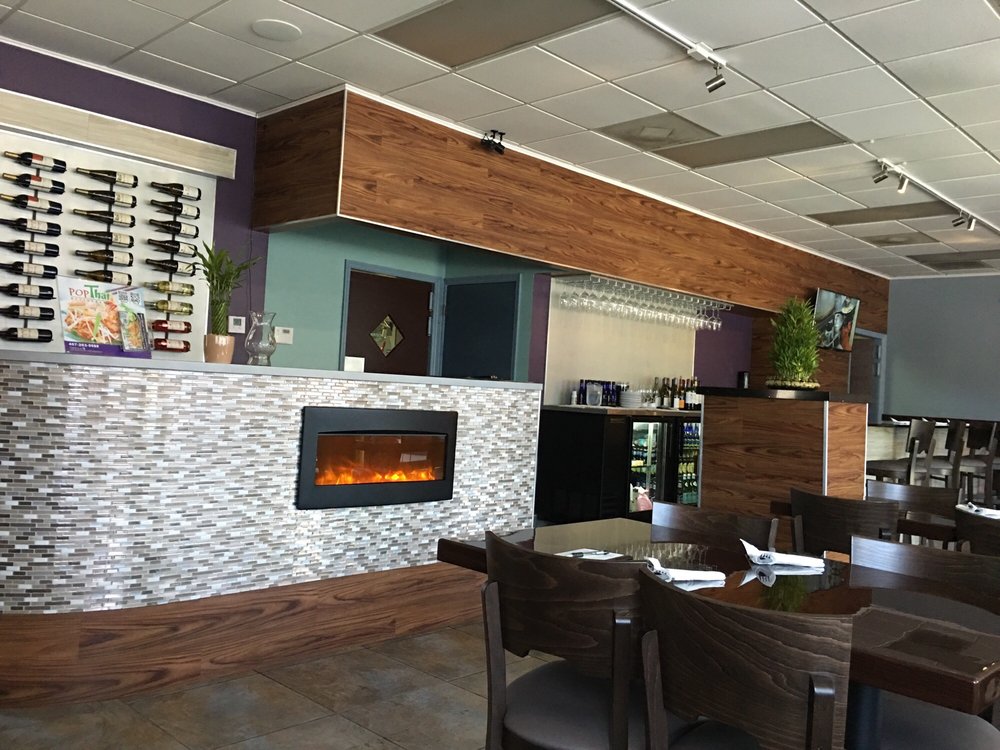 *** (3 stars)
This is a nicely decorated space with very friendly service. The food is serviceable Thai. We tried a couple of lunch dishes and an appetizer, and although there were no standouts, everything was fine.
My favorite items were actually the soup and salad that came with the lunch. It was a particularly flavorful version of chicken rice soup, and the salad dressing had a nice mix of peanut and a minty flavor that elevated it above the usual peanut sauce.
I wasn't a fan of one herb used in the potstickers and spring rolls. It was a flavor not usually encountered in these.
I enjoyed the crispy duck and shrimp lunch special, although the duck was far from crispy. The cocoanut tinged curry was nice.
Fresh Hot Basil was inexplicably missing any basil flavor or leaves; in fact, there was more basil in the duck dish.
If you're in the area and tired of Vietnamese food and tacos, this is a fine choice for a meal, even if it's not the best Thai in town.
Pop Thai Restaurant
1227 N Mills Ave
Orlando, FL 32803
(407) 917-6139
http://www.yelp.com/biz/pop-thai-restaurant-orlando