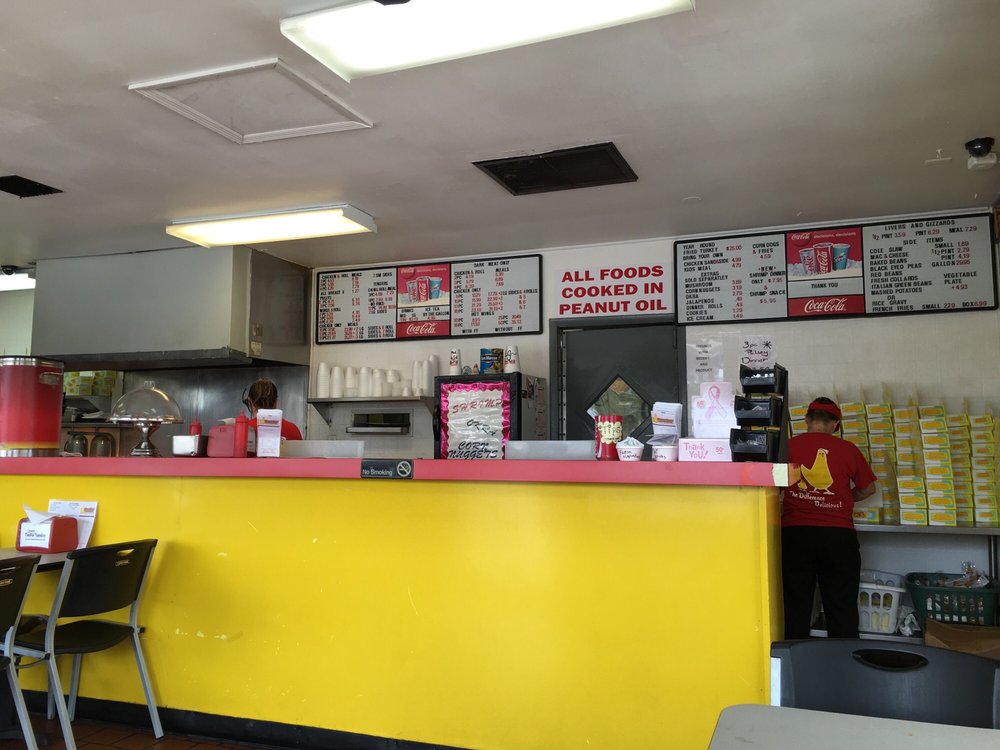 *** (3 stars)
This is an old fashioned fried chicken plan with counter service and a few tables. Standing outside it's easy to imagine it as a roadside stand in the middle of nowhere, although the widening of highway 50 has crept almost to the edge of the front parking spaces.
Things seem a bit disorganized behind the counter, but the food was hot and fresh tasting. The fried chicken is in a very straightforward style, with no obvious breading or seasoning. Chicken tenders are large strips of solid whit meat, breaded and fried; the breading is salty but not obviously seasoned in any other way. Both types of chicken were quite succulent, if somewhat lacking in flavor.
Sides items varied. Mac and cheese was bland, and the gravy on the mashed potatoes was not a home run, but the red beans and rice had lots of flavor, and the green beans had nice bacon and vinegar notes, although they had been very thoroughly overcooked.
If you're looking for old-fashioned fried chicken, this may be your ticket. If you're looking for spices and more complex flavors I would try elsewhere.
Maryland Fried Chicken
13675 W Colonial Dr
Winter Garden, FL 34787
(407) 656-4143
http://www.yelp.com/biz/maryland-fried-chicken-winter-garden