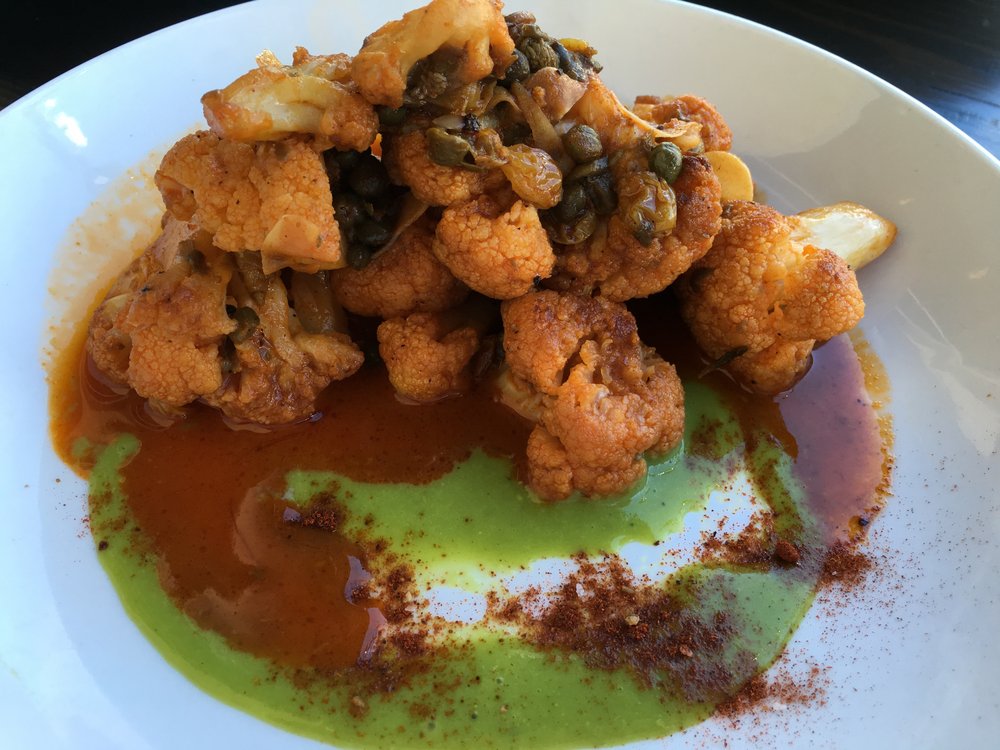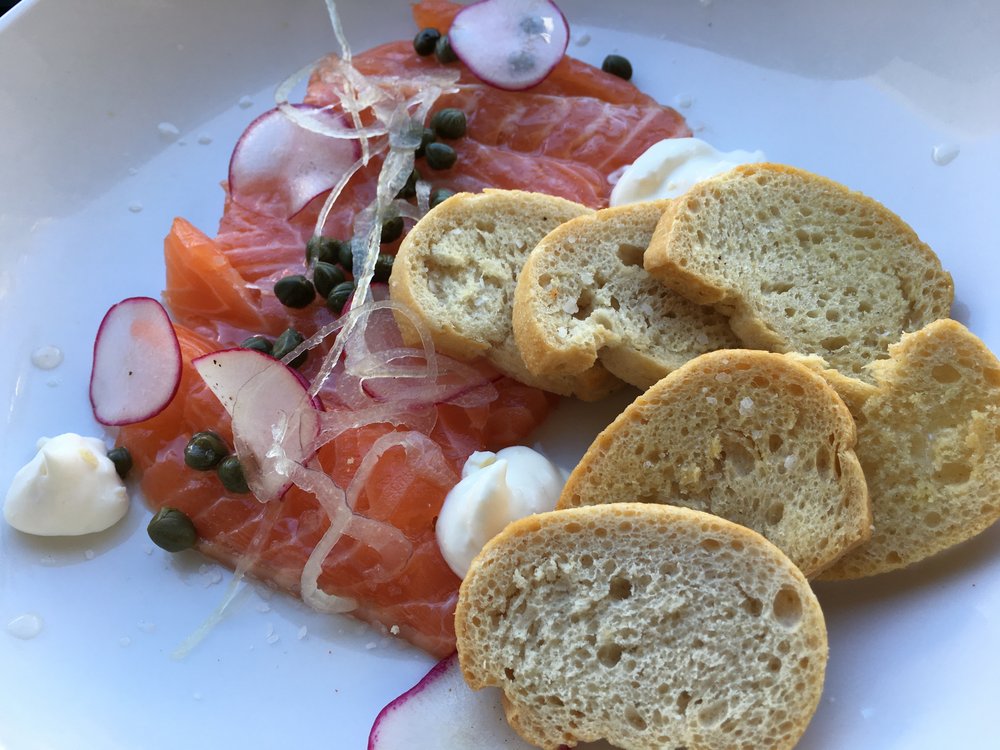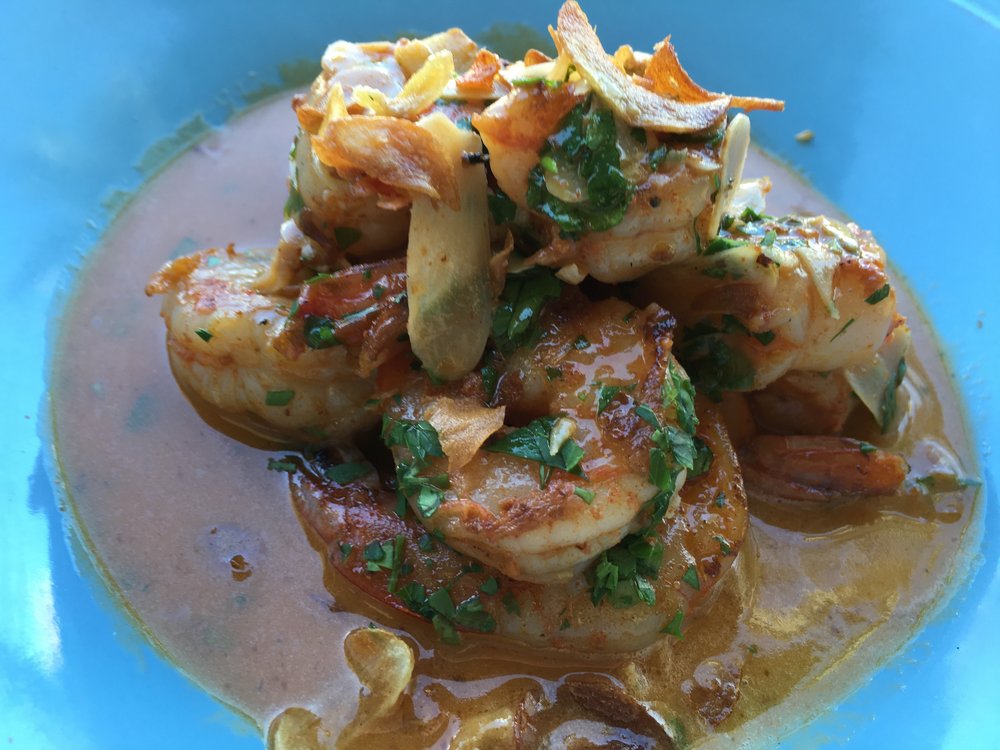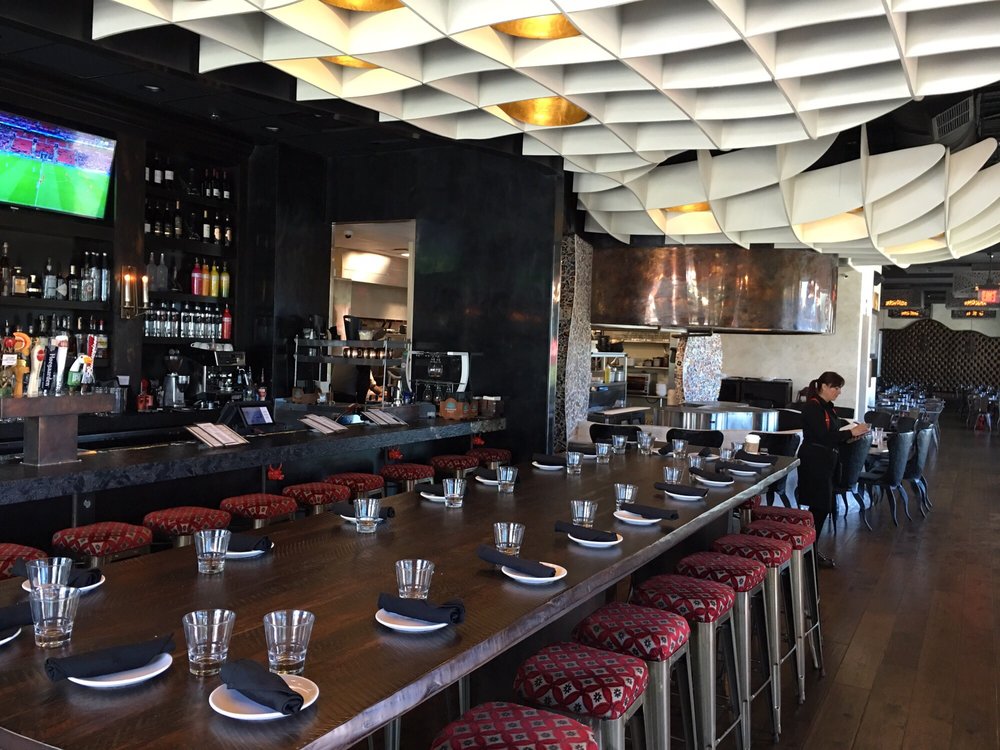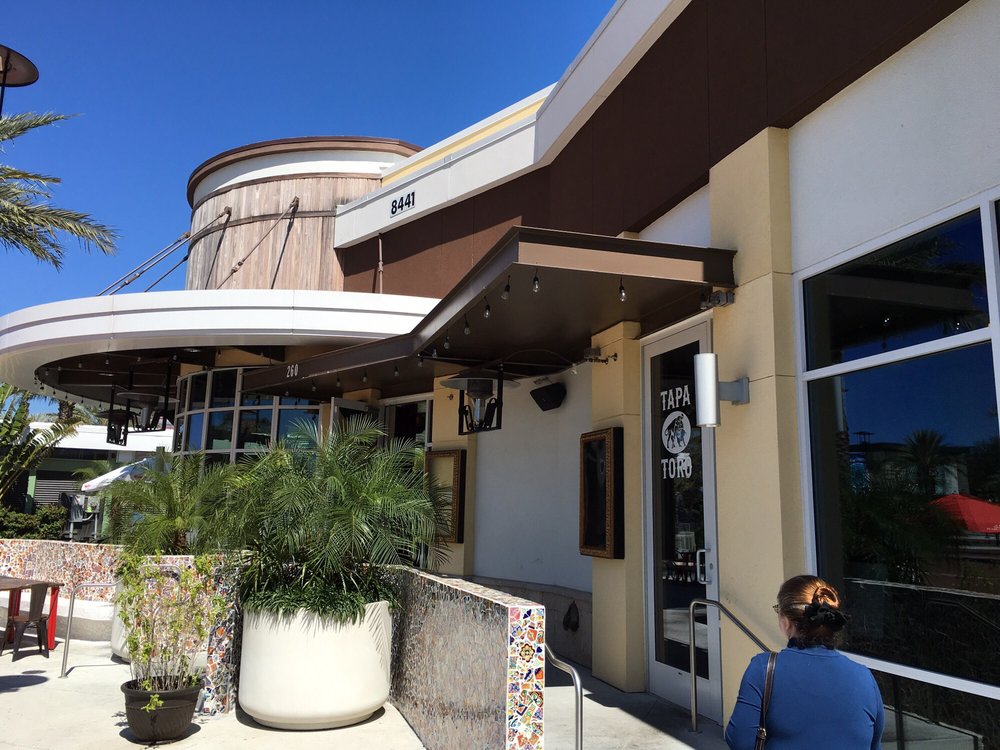 ***** (5 stars)
This may be Orlando's best tapas restaurant. Its diverse menu offers all the standards, plus a lot of dishes with a unique twist, and unlike some tapas places there are a lot of lighter selections and many vegetarian offerings.
My favorite dish by far was the roasted cauliflower, which was perfectly seasoned and sauced, and topped with sultanas and capers. Yum! Grilled asparagus served with grated manchego was also very good.
More conventional were the salmon crudo and the grilled garlic shrimp plates. The assorted cold meat platter was also conventional except for the inclusion of a delicious house-made pate and house-made pickles.
There's an extensive list of wines by the glass or bottle, plus a very intriguing cocktail list. I tried the Feliz Boca, an inspired mixture of rosemary, lavender, blood orange and bitters. Delicious, and an amazing match to the pate.
There's a nice dessert menu, but note that there's also a Ben and Jerry's about ten feet away! Hmm. Decisions.
Service was very friendly and attentive, and the outdoor dining area is great–mostly shaded, with a view of the Orlando Eye, which is nearby.
Tapa Toro
8441 International Dr
Ste 260
Orlando, FL 32819
(407) 226-2929
http://www.yelp.com/biz/tapa-toro-orlando