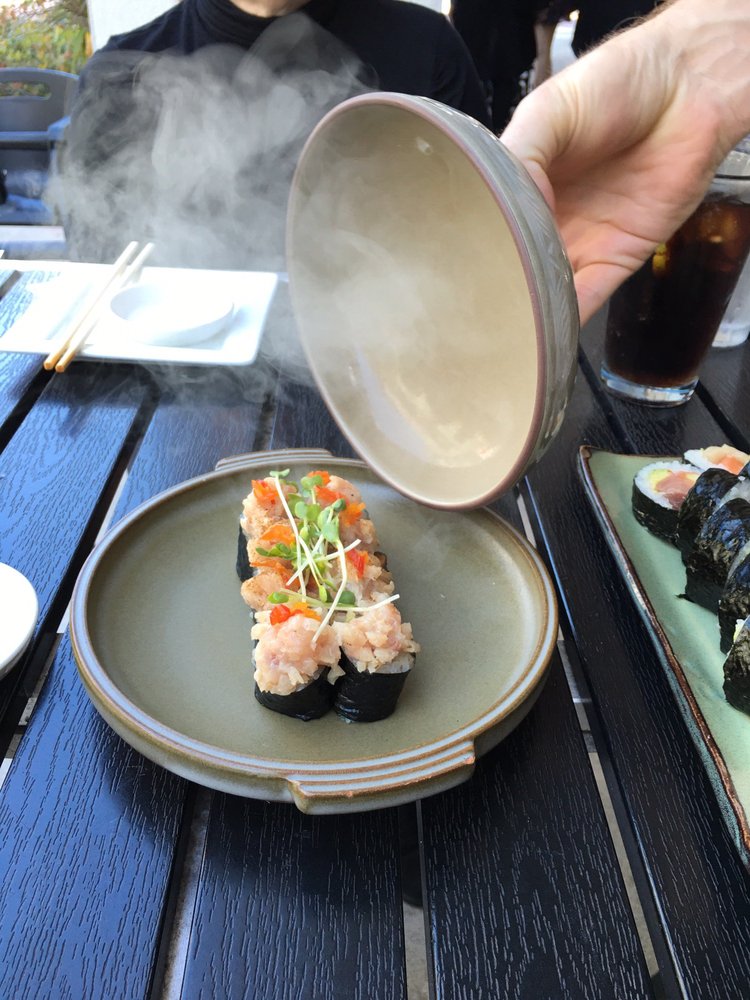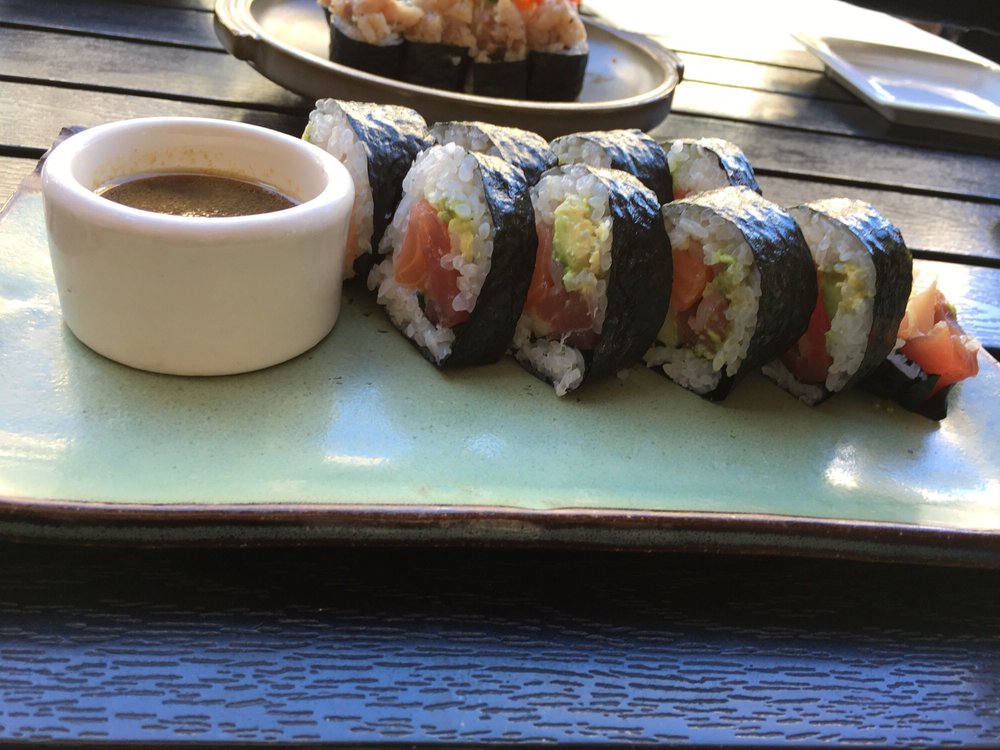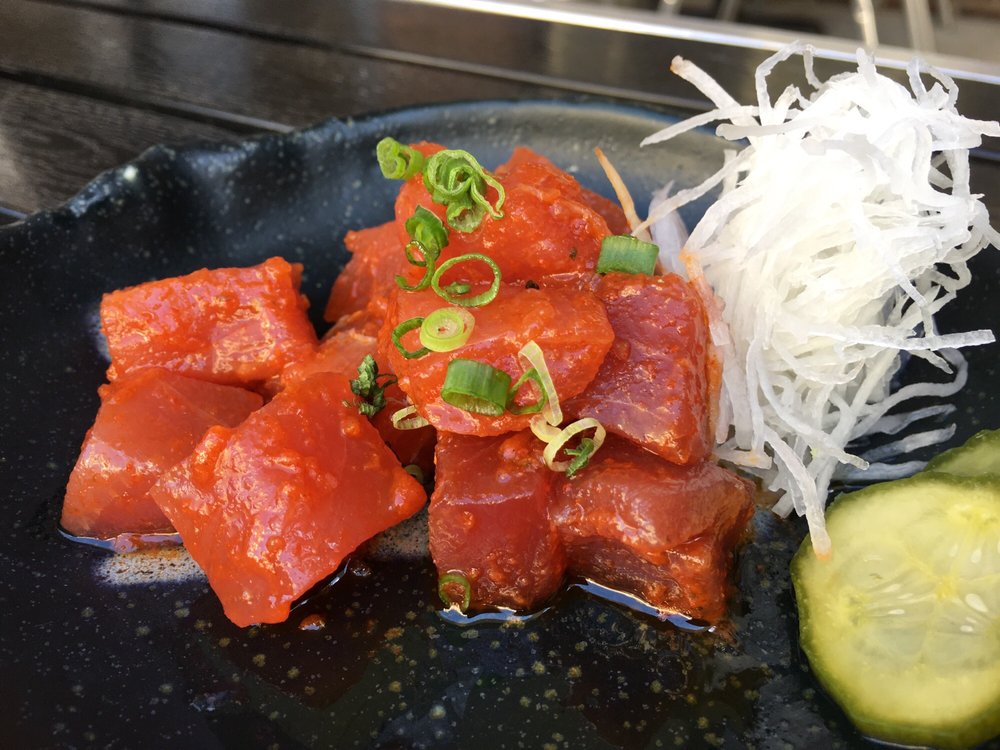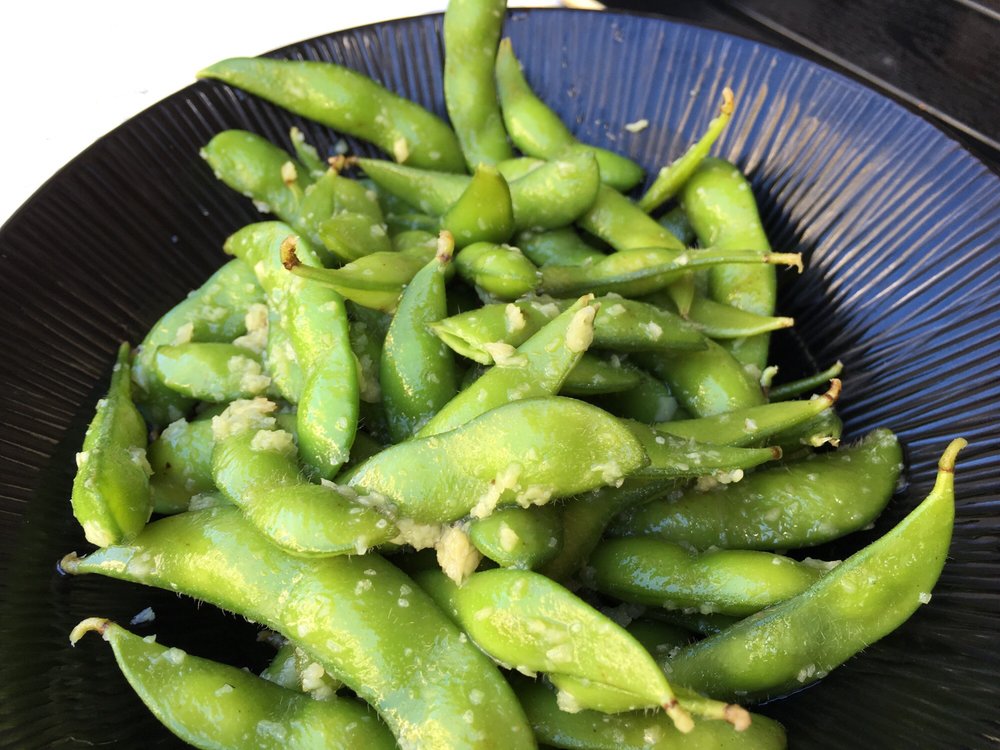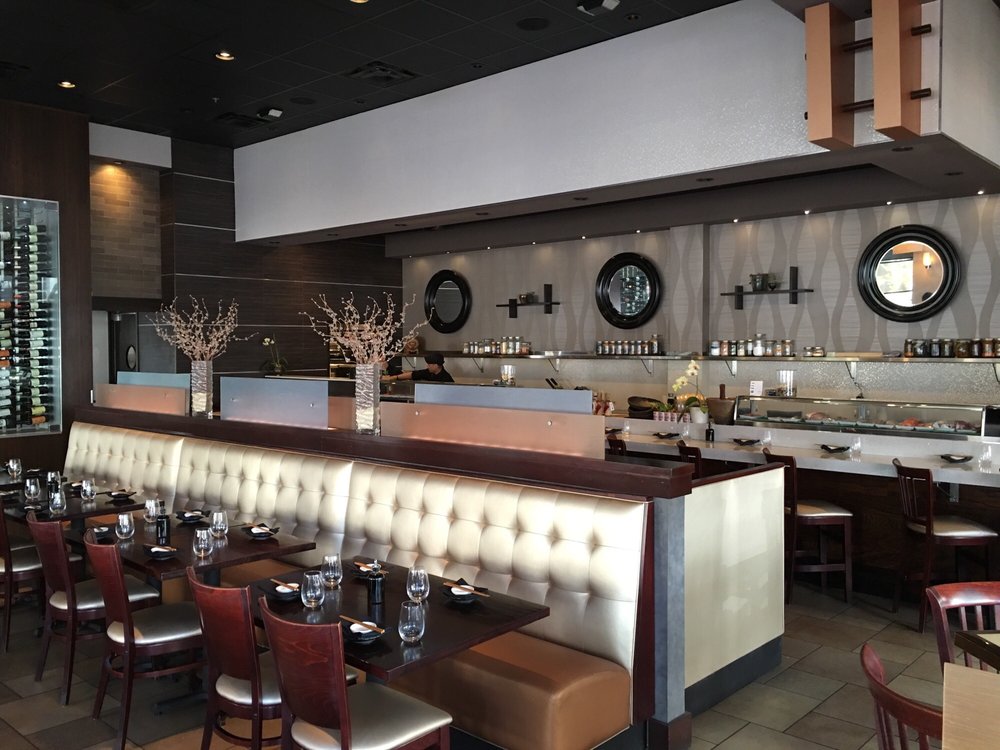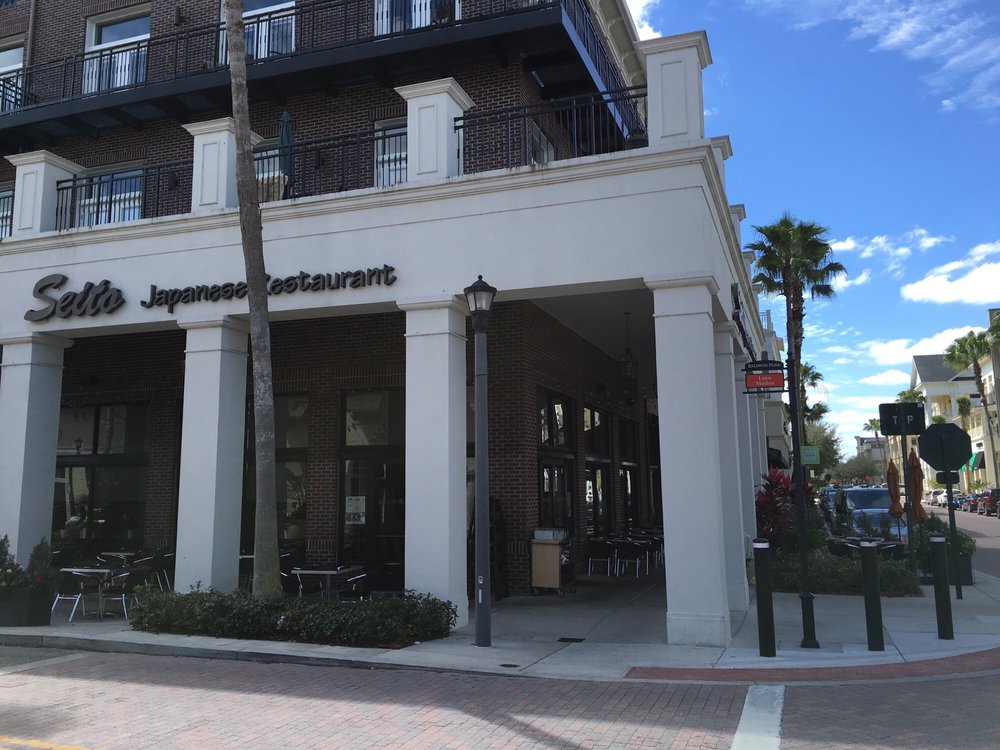 **** (4 stars)
This is a beautiful restaurant, both inside and out. Like many of the Baldwin Park restaurants it has a great sidewalk dining area that is covered and shaded.
There is an extensive list of interesting sushi rolls, and an even more extensive "roll-odex" you can request.
We started with garlic lime edamame, a very generous serving with an equally generous amount of garlic. We also tried the tuna kobachi, which was less generous, and was missing the usual avocado. It consisted of spicy tuna cubes with a few pickles; oddly, the pickles seemed more American than Japanese.
We tried four rolls, and liked them all. The most interesting was the Smoking' 808, which was served under a smoke filled lid that imparted an exotic flavor.
There are several excellent sushi restaurants in the area, but unlike some of the others, Seito is open for lunch on Sundays, and it is certainly a pleasant spot to enjoy a relaxed meal outside.
Seito Sushi
4898 New Broad St
Orlando, FL 32814
(407) 898-8801
http://www.yelp.com/biz/seito-sushi-orlando-3