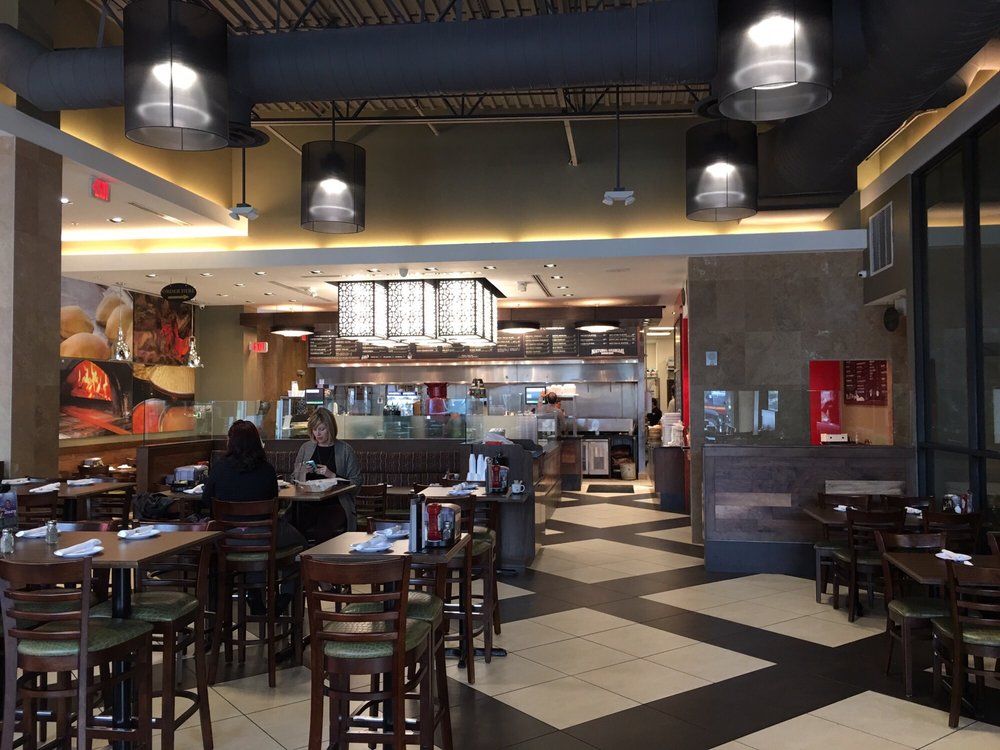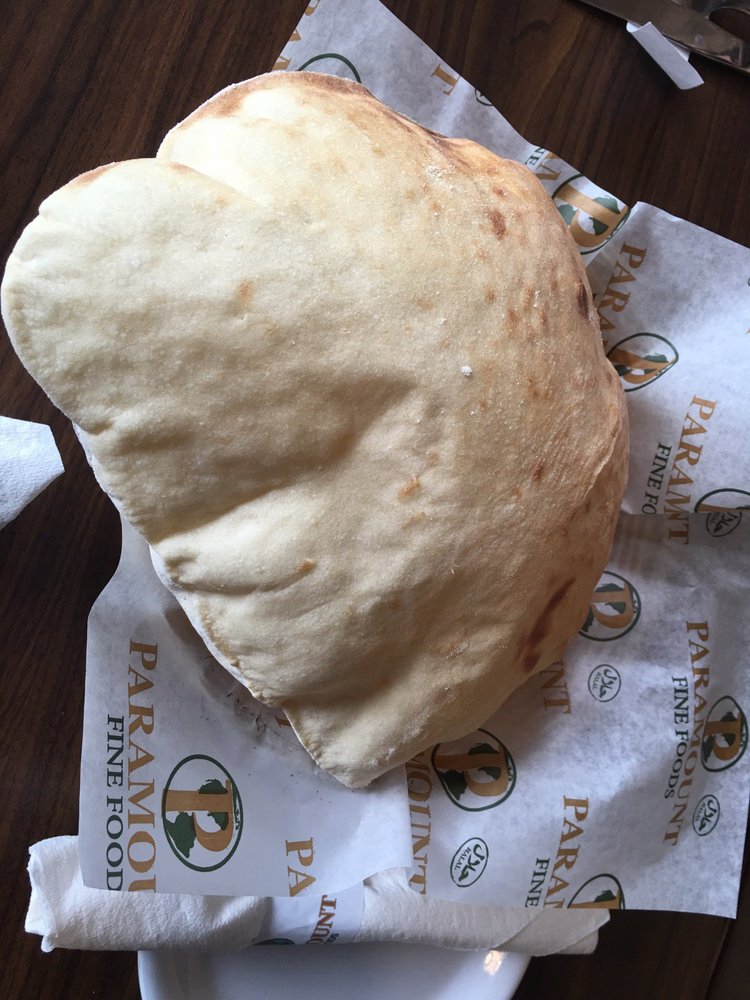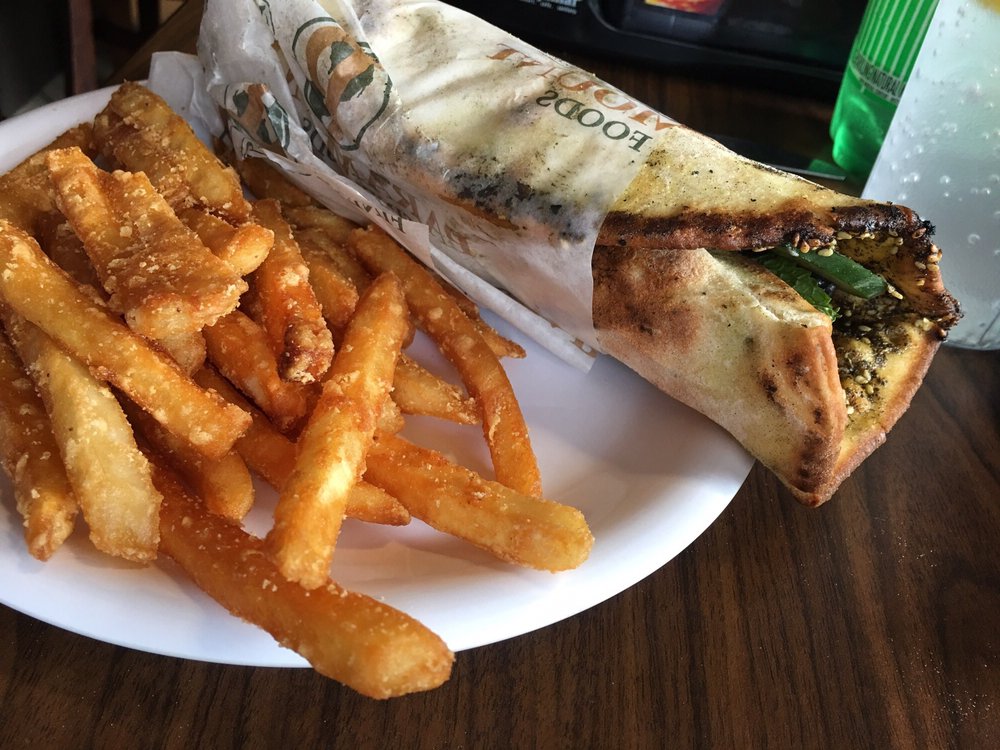 **** (4 stars)
This bright, airy space near the Orlando Eye offers Middle Eastern and Mediterranean food in a fast casual atmosphere. It's part of a rapidly expanding Canadian chain.
The extensive menu includes pitas, falafel and pizza-like manakeesh. I had a lunch combo veggie wrap consisting of a Zaatar manakeesh (think of a flatbread brushed with Thyme & Sesame olive oil) wrapped around cucumbers, black olives and mint leaves. It was tasty, but the wrapper was pretty sturdy for a wrap. A companion had a falafel sandwich and it was wrapped in conventional pita.
The meal included complementary pita, which was made in the puffed up Turkish style. You'll probably want an order of hummus or the dip assortment to accompany it.
That brings us to the absolute highlight of the meal: THE FRIES! These have to be the best fries in Orlando. Crispy–almost crackly–on the outside, and light as air in the middle, served hot and perfectly seasoned. Wow!
During our visit the restaurant was a quick serve concept where you order at a counter, but a hostess seated us and gave us menus. I understand it is transitioning to a full service concept, which will work very well in this space. Our server was very attentive about asking if we wanted refills.
It remains to be seen whether there is going to be enough traffic near the Orlando Eye to justify the large size of this and the many other restaurants in the area, but we certainly enjoyed our meal and would go back. Parking is free in the adjacent structure.
Paramount Fine Foods
8371 International Dr
Ste 60
Orlando, FL 32819
(407) 930-8645
http://www.yelp.com/biz/paramount-fine-foods-orlando