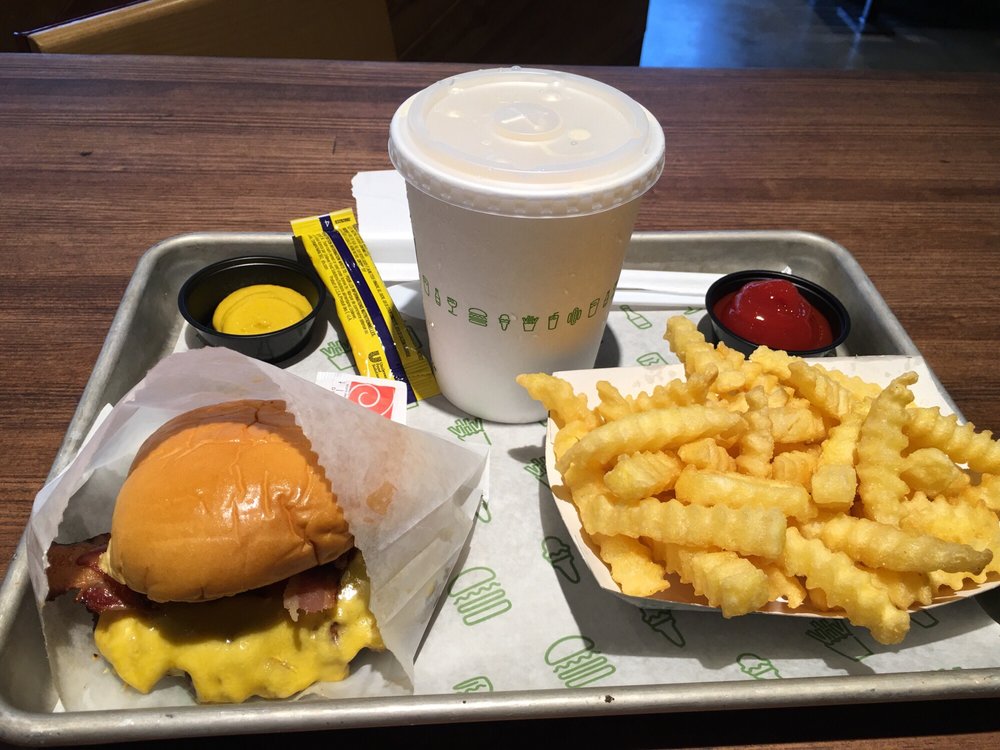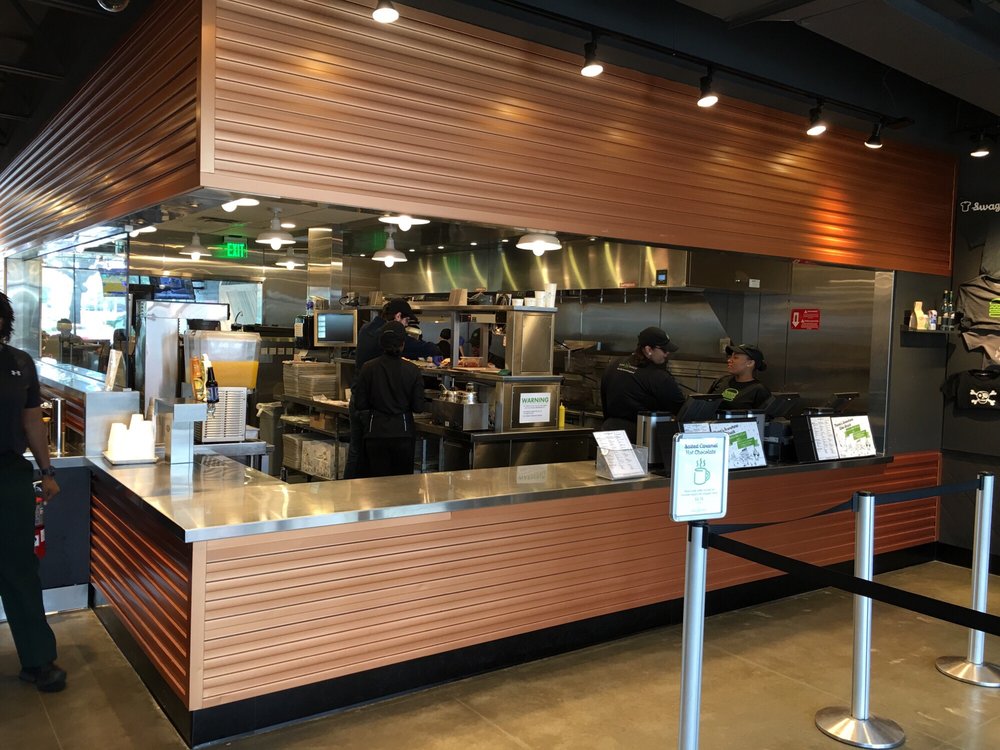 *** (3 stars)
This is a perfectly fine spot for fast food, but after all the hype that preceded it I must admit I was expecting more.
The space is light and airy, and the ordering process is super-efficient. The speed of preparation is surprisingly slow, though, and I went on a not particularly busy day.
The French fries are excellent–very crisp on the crinkly outside, tender in the center. The coffee shake is also great, and worthy of naming the place after.
The weak element turned out to be the burger. I had the SmokeShack, a completely average cheeseburger except for the addition of fairly flavorless bacon and some pickled red peppers. The meat patty was unremarkable, but the bun was the real weakness, a large mushy hunk of bread that quickly turned soggy.
The price of these three items was a bit shocking, coming in at just over $16. And they aren't even particularly large. I'm somewhat insensitive to restaurant pricing, but even to me that seems a lot for what was on my tray.
I would go back to Shake Shack if I was in the area and wanted a shake, but I'd probably eat lunch someplace else first.
Shake Shack
8359 International Dr
Orlando, FL 32819
(407) 205-0362
http://www.yelp.com/biz/shake-shack-orlando-3