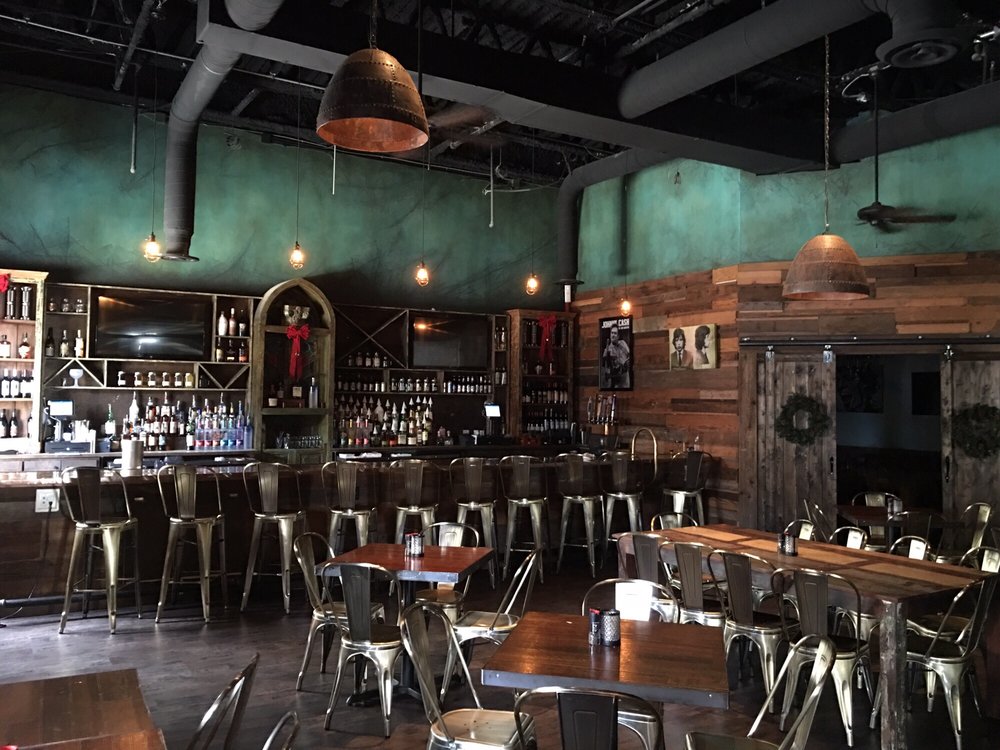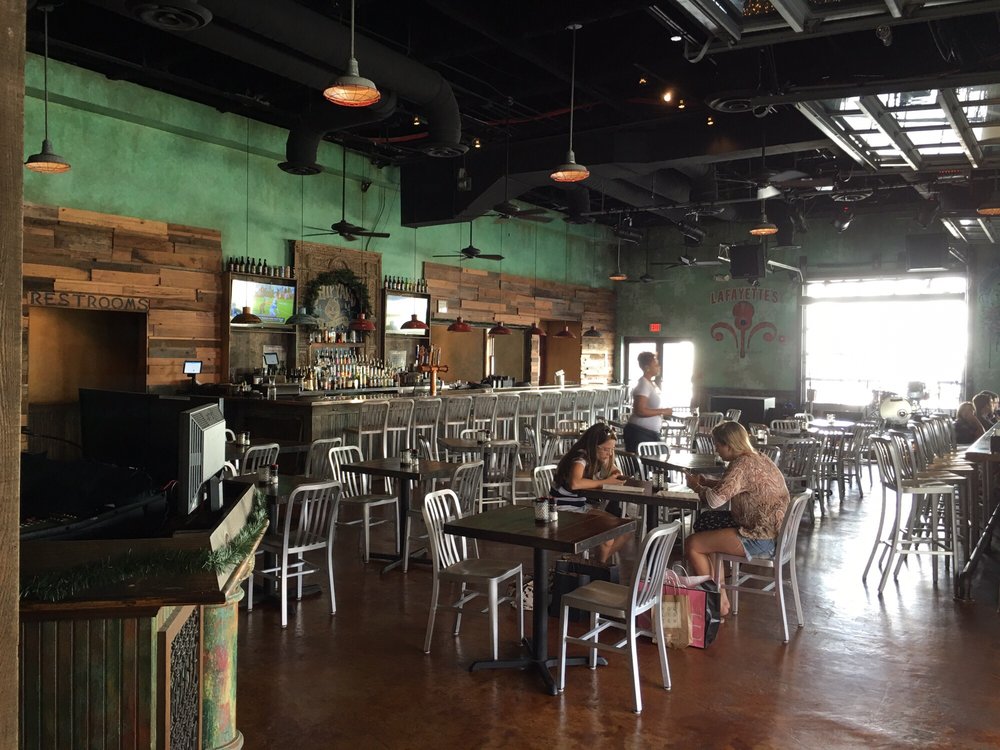 **** (4 stars)
It's about time Orlando had some authentic Cajun food. Pointe Orlando seems an unlikely location, and this upper deck location seems cursed, but so far Lafayette's is doing a lot better than the former succession of tenants.
The large space is divided into four dining areas that feature three bars. Live music is featured in the evenings, but if you don't want it quite so loud it should be possible to sit a fair ways away from it.
The menu features Cajun classics such a Po'Boy sandwiches and Jambalaya. Note, however, that they've applied a twist to some dishes. The Jambalaya, for example is made with angel hair pasta, which sounded awful to me. Fortunately our server, who was from Louisiana suggested getting it made with dirty rice inside. Great call! It was the best jambalaya I've had outside of New orleans. The food is pretty mild, so be sure to ask for that bottle of hot sauce if you like it spicy.
There are also non-Cajun dishes such as chicken wings, but I wasn't too impressed with them. The cheese grits, however, were delicious.
There's a decent selection of beers and some wine. Service was extraordinarily friendly and helpful. This place definitely is filling a much needed niche.
Lafayette's
9101 International Dr
Ste 2220
Orlando, FL 32819
(407) 917-2870
http://www.yelp.com/biz/lafayettes-orlando