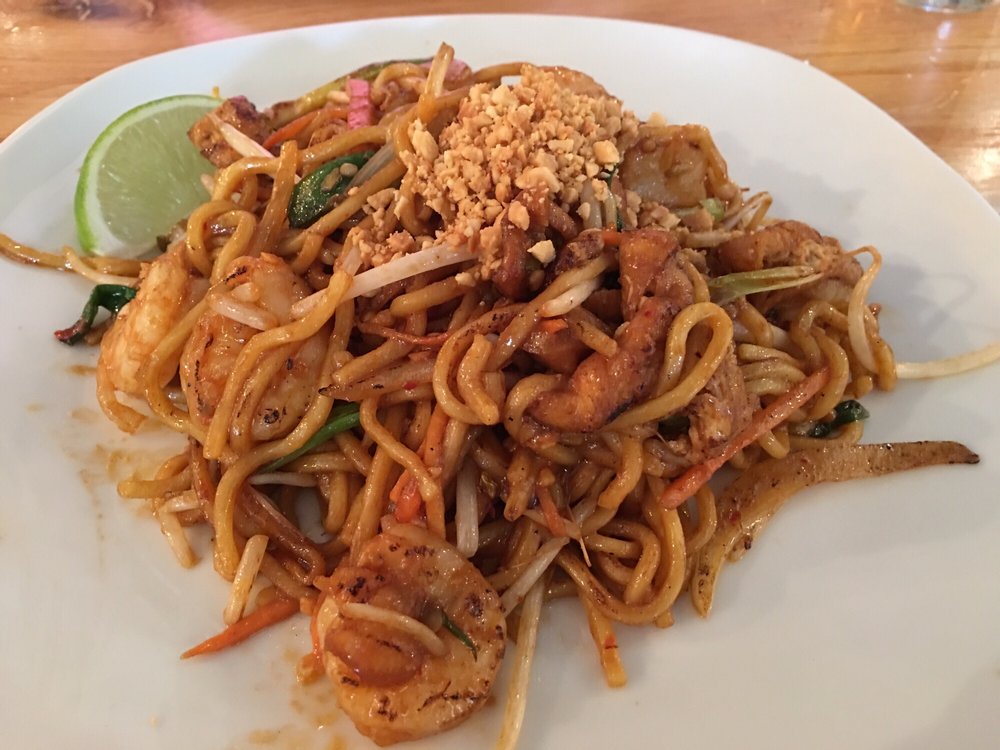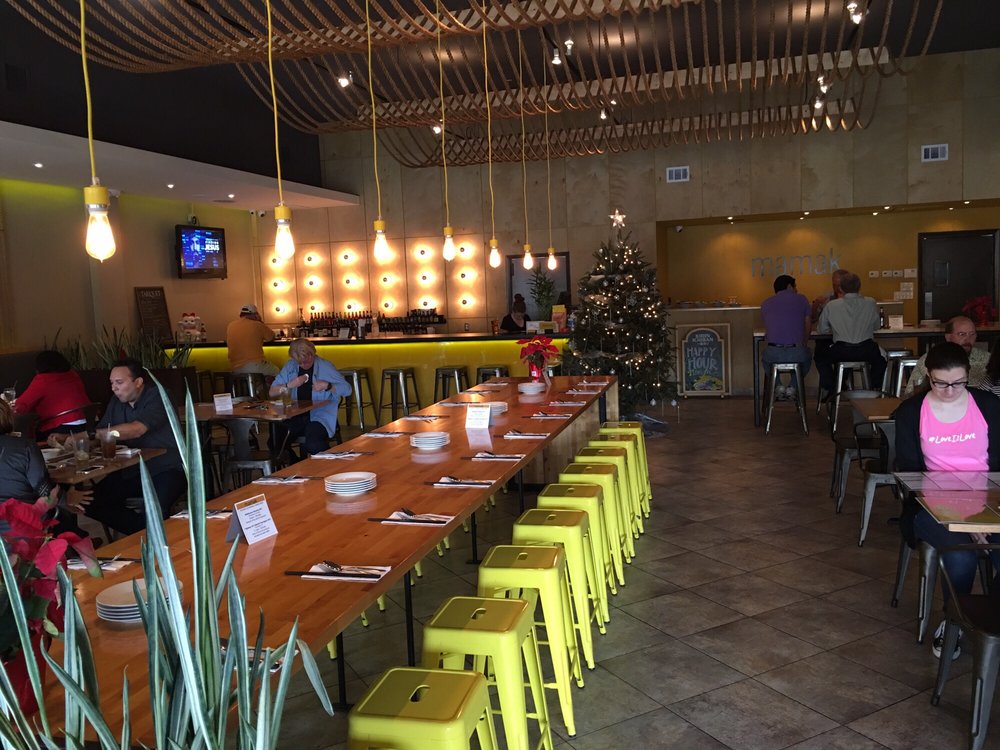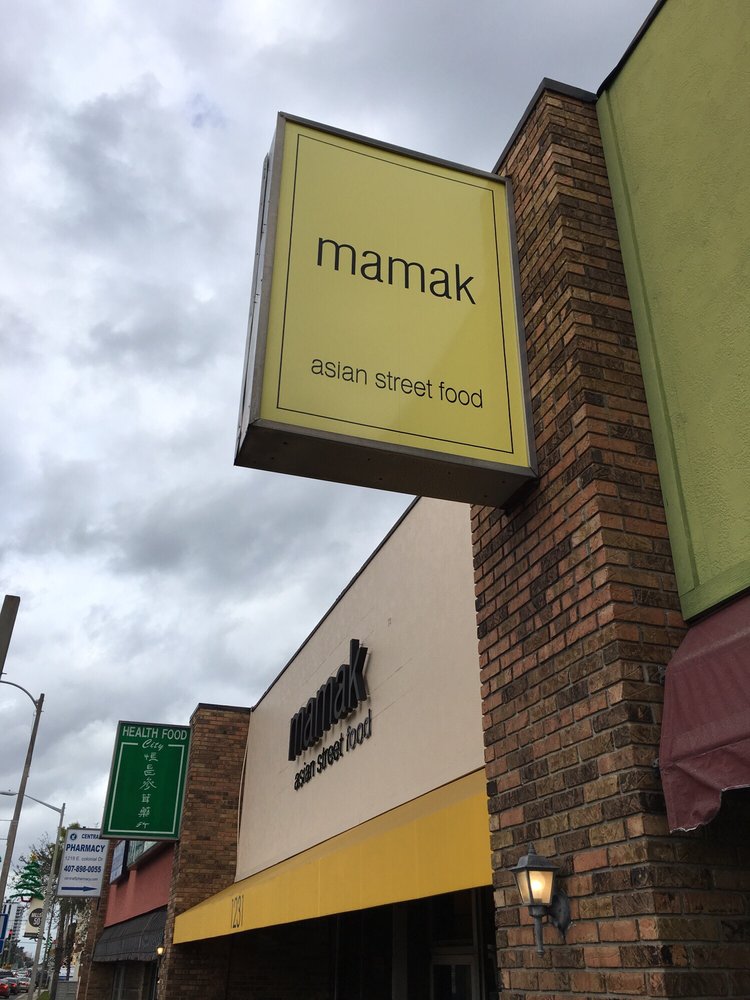 **** (4 stars)
This bright, trendy space is a great place to enjoy Asian street food. Much like the restaurant that pioneered this cuisine in Orland (Hawkers, which is just around the corner and up the street), Mamak offers a menu of pan-Asian dishes arranged in columns including noodle dishes, rice dishes, tapas and soups.
We started with some edamame (a gift for checking in on Yelp). It was perfectly heated and salted.
Our first main dish was the Mamak Roti Canai, which many Yelpers justifiably raved over. The curry was the perfect spiciness, and the rotis were puffy and flakey.
The Roast Duck was less successful, fatty, somewhat tough, and it had that jagged "carved with a Korean chain saw" aspect.
Nasi Goreng Kari was a good rice dish, but it was completely overshadowed by the spectacular Indian Mee Goreng, one of the greatest noodle dishes I've ever tasted. It was like Pad Thai on steroids. Each bite of this dish produced layers of complex flavors: first the protein (shrimp and tofu), then the scallions and bean sprouts, then the wonderful wok-fried noodles in a sweet chili sauce, and finally the crushed peanuts and tart lime. I could eat this dish all day!
An extensive beer list offers something to match any dish on the menu, and the wines by the bottle come in a fair variety, too, better than Hawkers.
Service was friendly and attentive. The room is large, light and airy, but has no acoustic treatment whatsoever, so it can be quite loud. As a result the most pleasant dining might be during the hours between lunch and dinner.
Mamak Asian Street Food
1231 E Colonial Dr
Orlando, FL 32803
(407) 270-4688
http://www.yelp.com/biz/mamak-asian-street-food-orlando-2