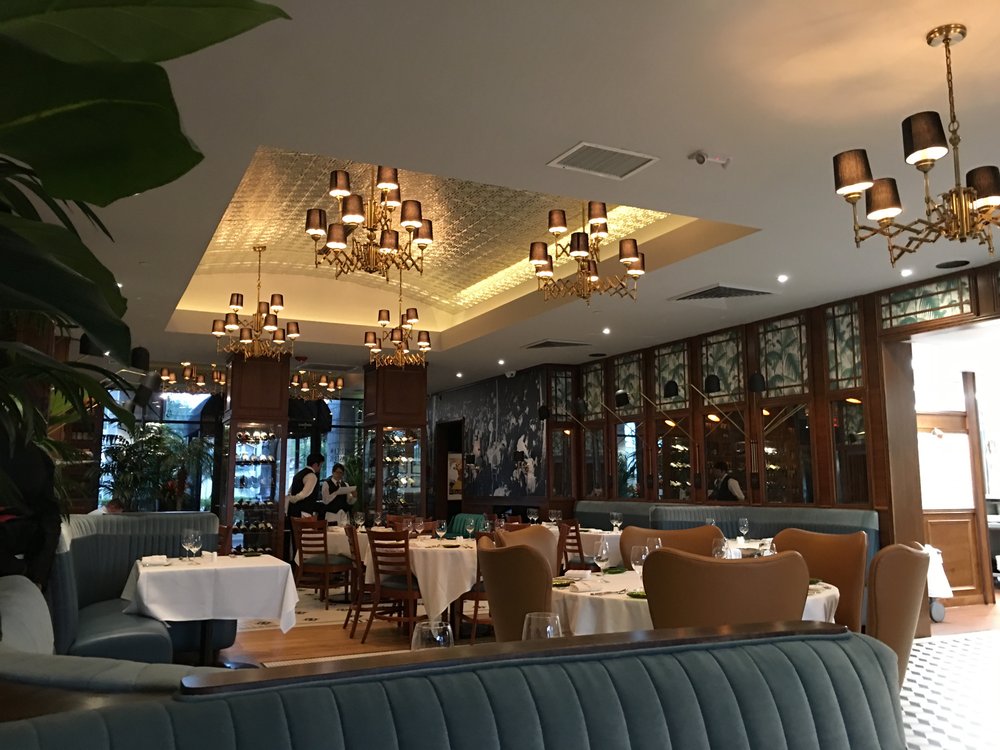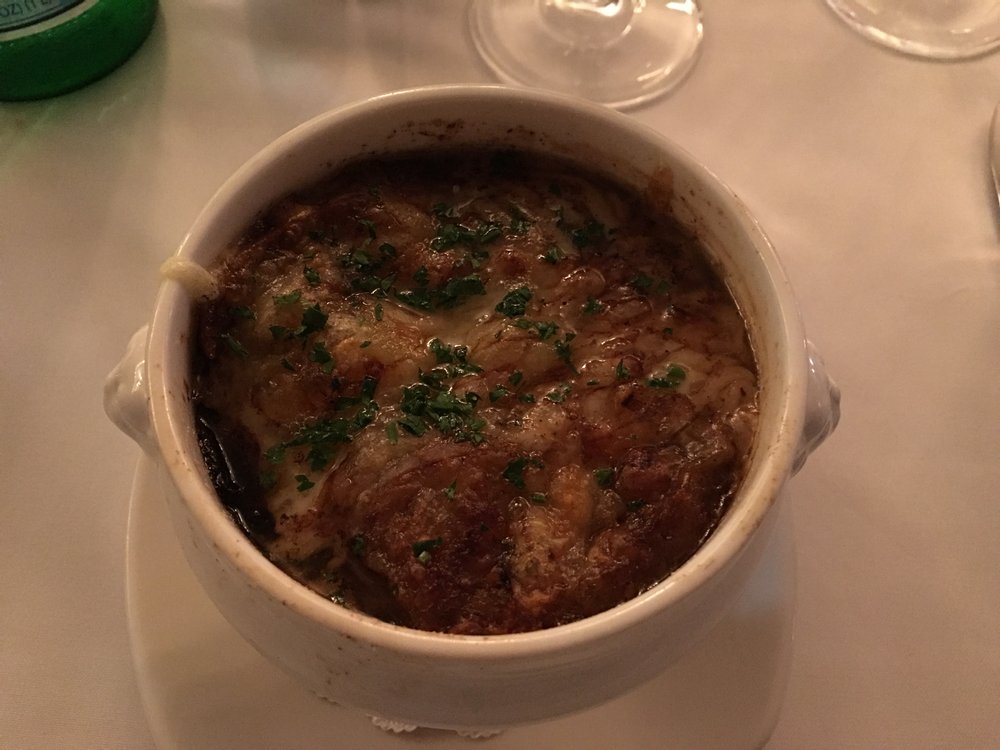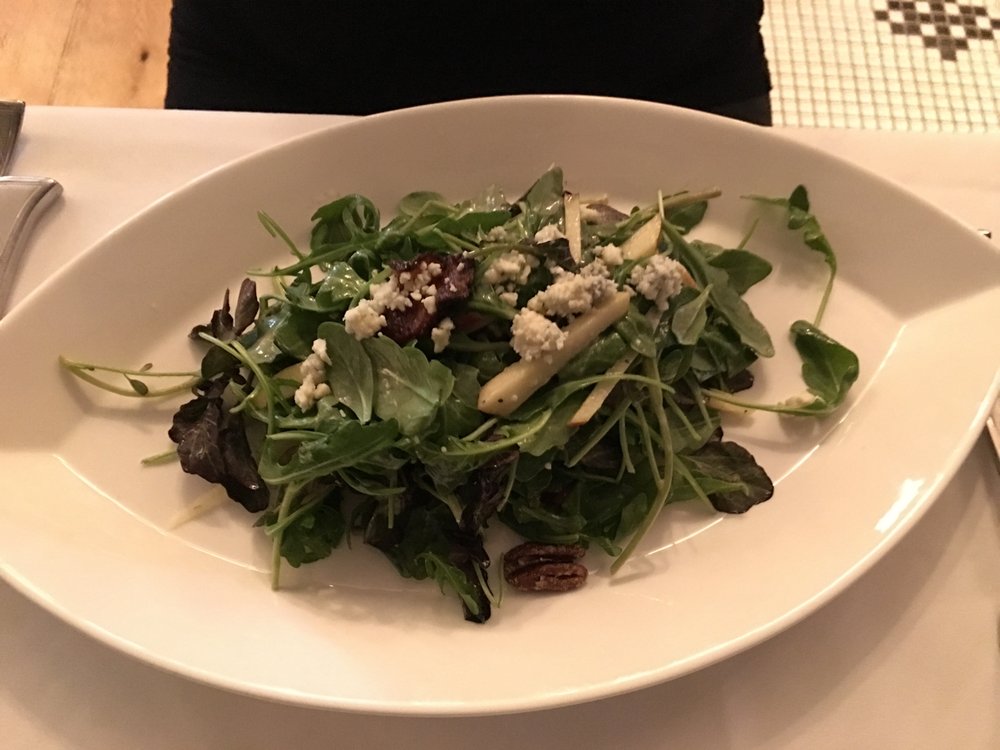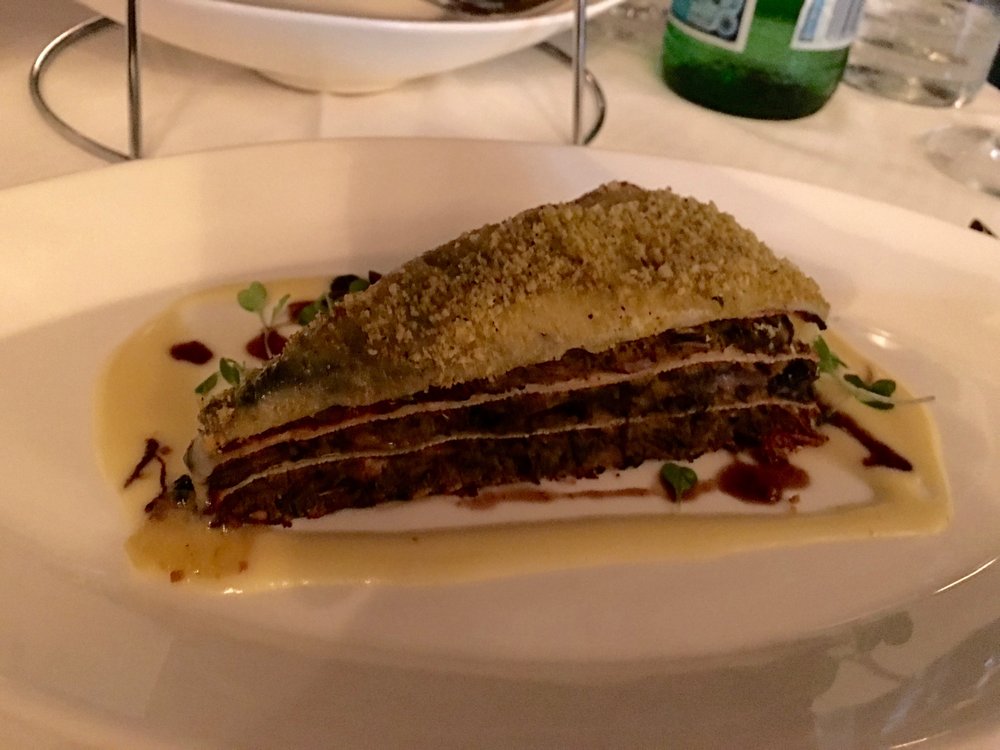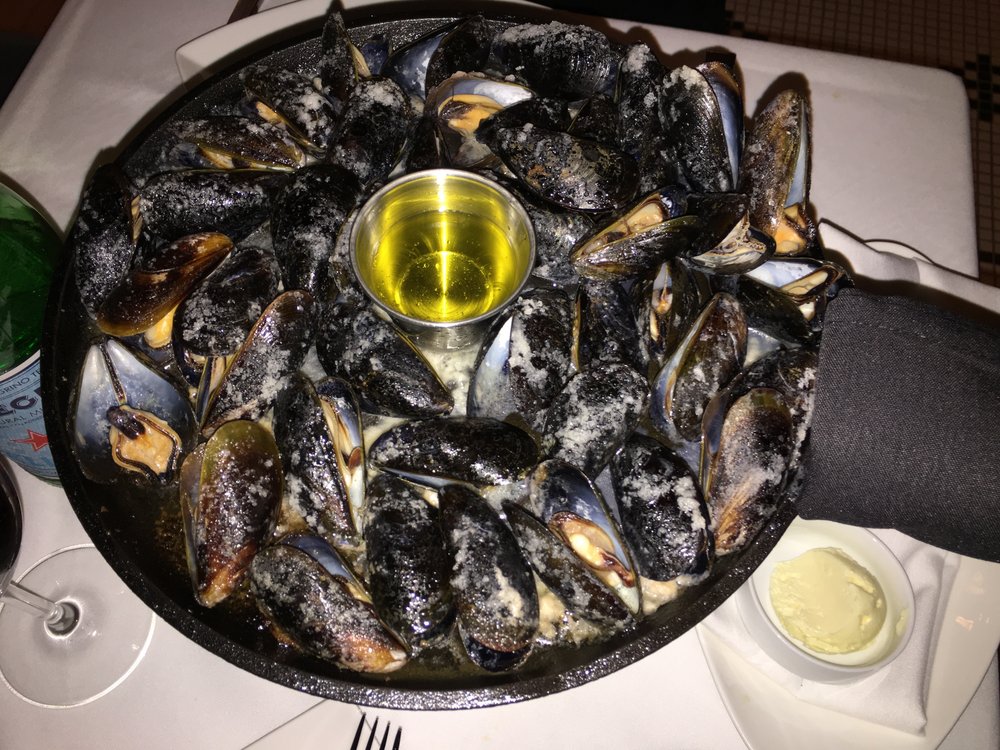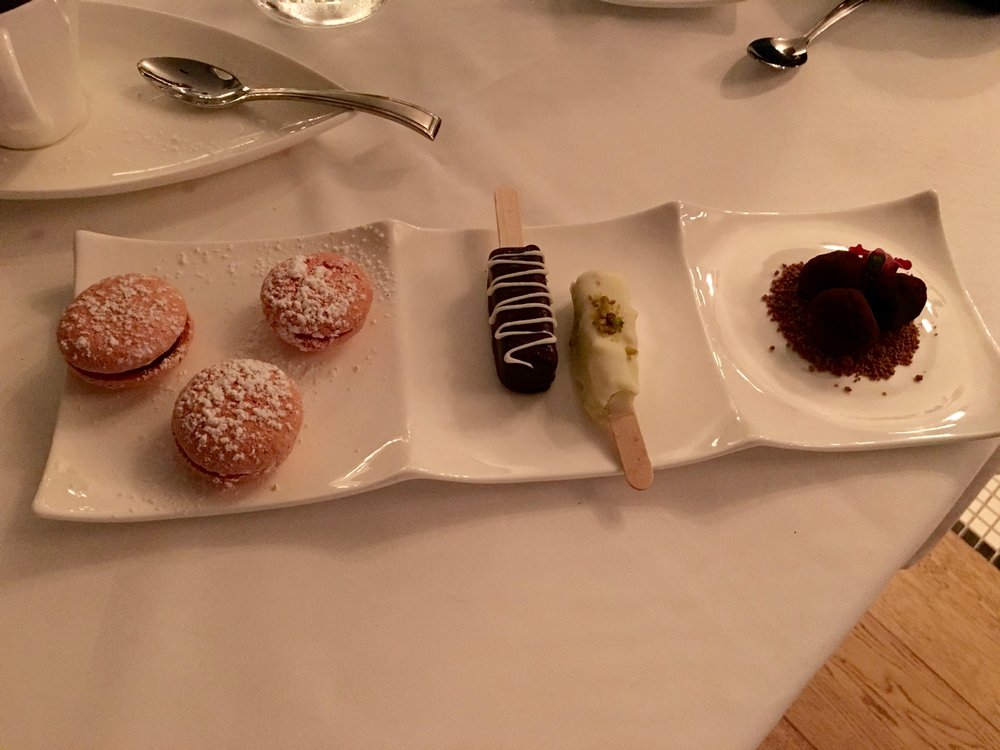 ***** (5 stars)
The interior of this restaurant is quite stunning, an amalgam of classic French bistro and modern supper club. There's really nothing else like it in Orlando.
The menu offers a selection of mostly traditional French bistro food, with a few more modern items such as flatbreads.
We started with French onion soup and a watercress salad. The onion soup was good, but not spectacular, however the salad was excellent, with just the right zing to the vinaigrette, offset by crispy apple slices and some crunchy candied pecans. It was my favorite item of the meal.
We had two "hors d'oeuvres"–which were really appetizers–instead of entrees. In keeping with the theme of misnaming things, the "crepe" was actually a torte comprised of many layers of crepe interleaved with vegetables. It was good, but not a crepe. We also had the mussels. Two preparations were on offer, one pan roasted, the other steamed. We opted for the former, and received a HUGE pan full of mussels. They were perfectly cooked and quite tasty, although the shells were coated in salt, which made eating them without ODing on salt a challenge.
For dessert we tried the trio, and nice sampling. The highlights were the "cheesecake pops" which were also misnamed, as they contained ice cream and were chocolate coated, so essentially ice cream bars on sticks.  These were excellent, and much better than the accompanying truffles and jelly filled macarons.
Service was very attentive–almost to a fault. The staff is clearly still trying to find their way (there was a lot of fiddling with lighting levels) but is very well-intentioned, and will get there.
A reasonable selection of wines is available by glass or bottle, and there is also an emphasis on 40's cocktails, really the only way that the 40s theming plays into the experience.
Two excellent private dining rooms are available, and the lounge is even a more pleasant space for dinner than the restaurant proper.
I'm hoping that Urban does well, as Orlando could really benefit from such a beautiful restaurant.
Urbain 40 American Brasserie and Lounge
8000 Via Dellagio Way
Orlando, FL 32819
(407) 872-2640
http://www.yelp.com/biz/urbain-40-american-brasserie-and-lounge-orlando