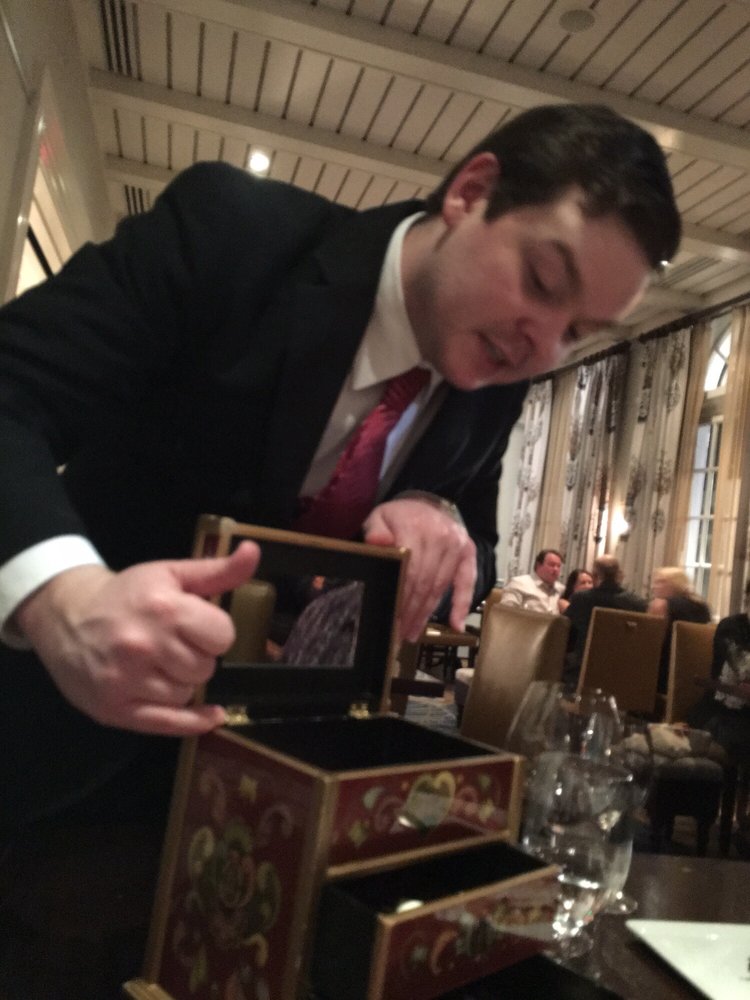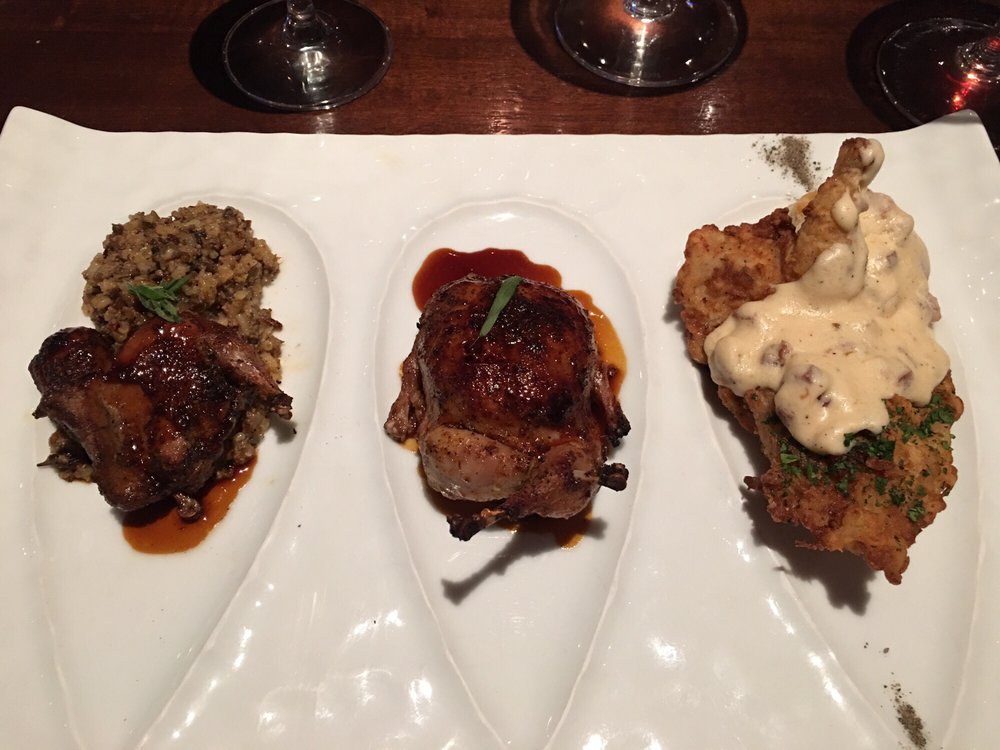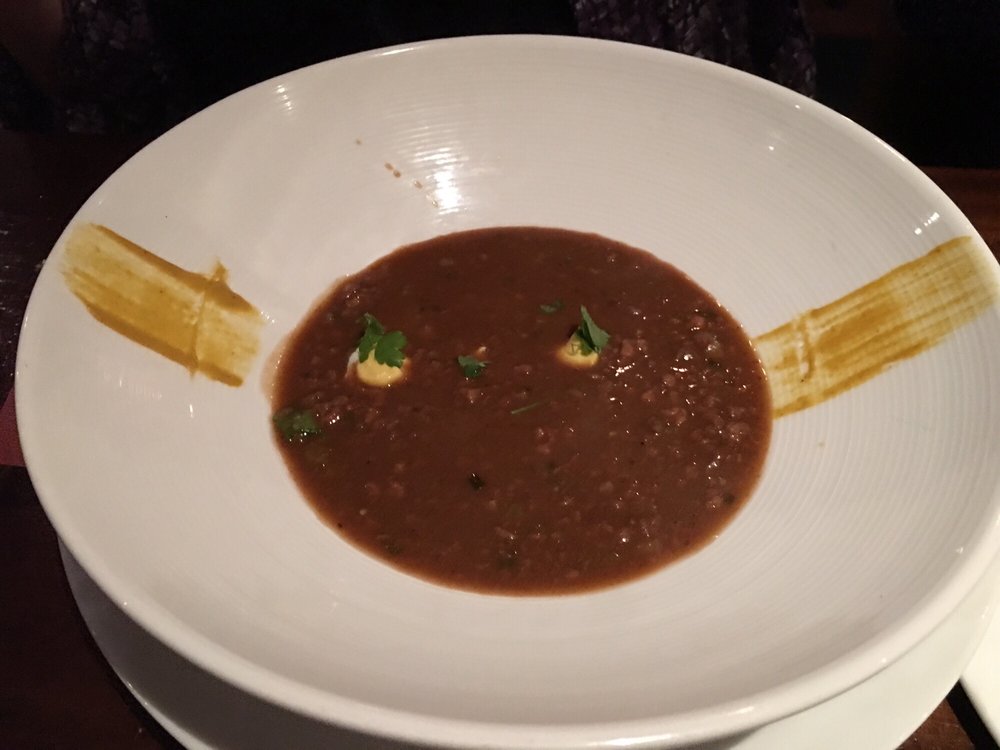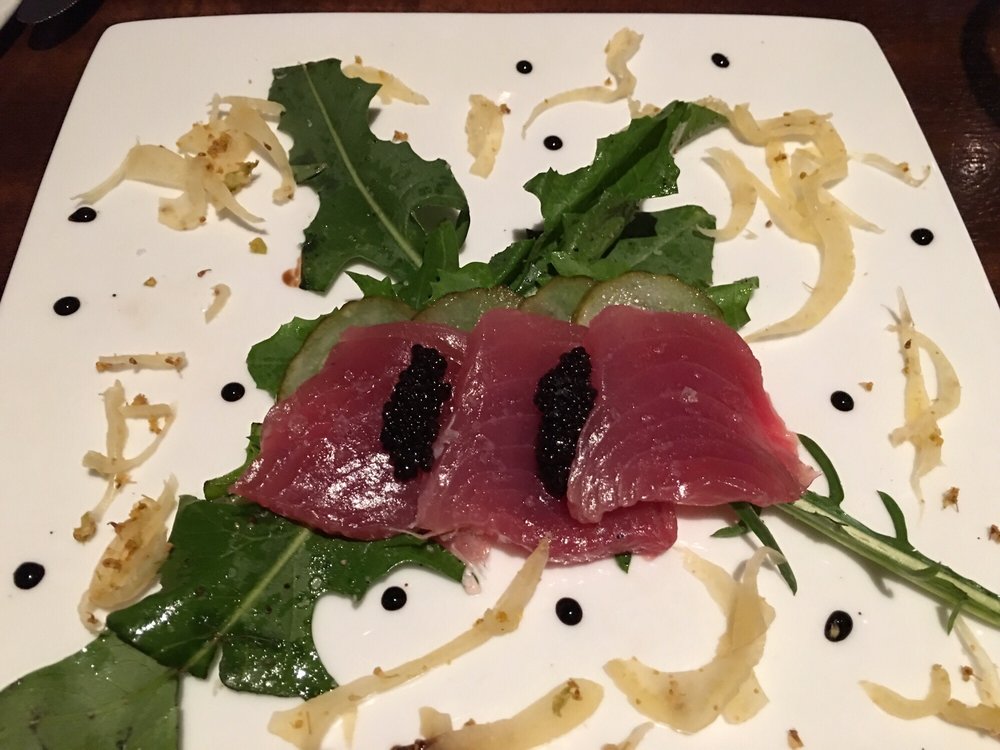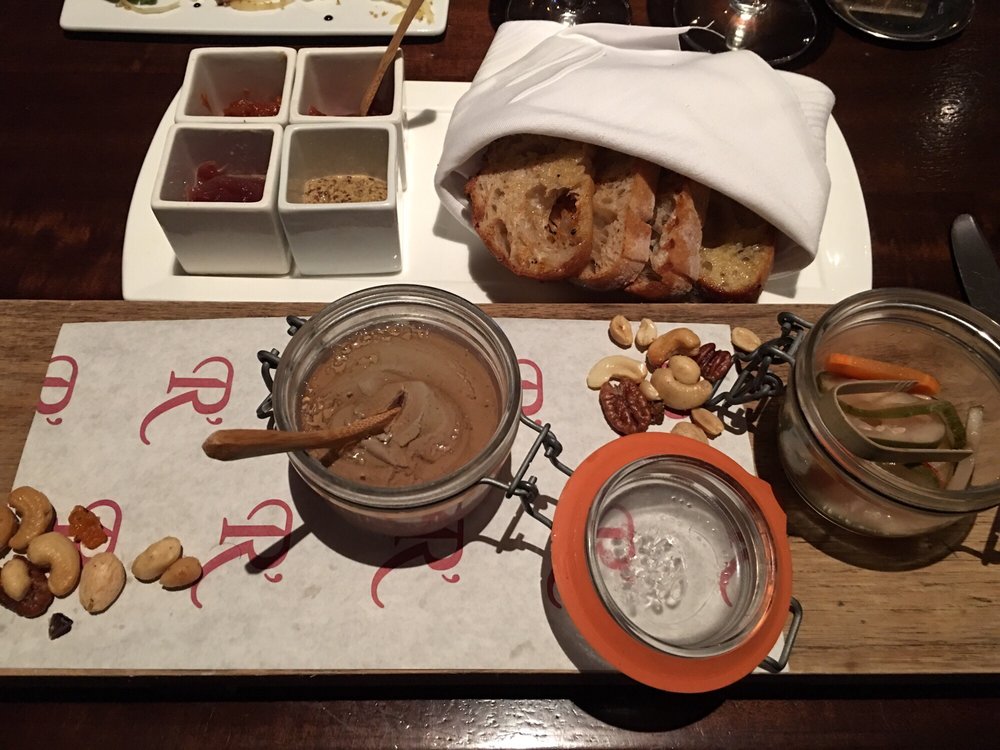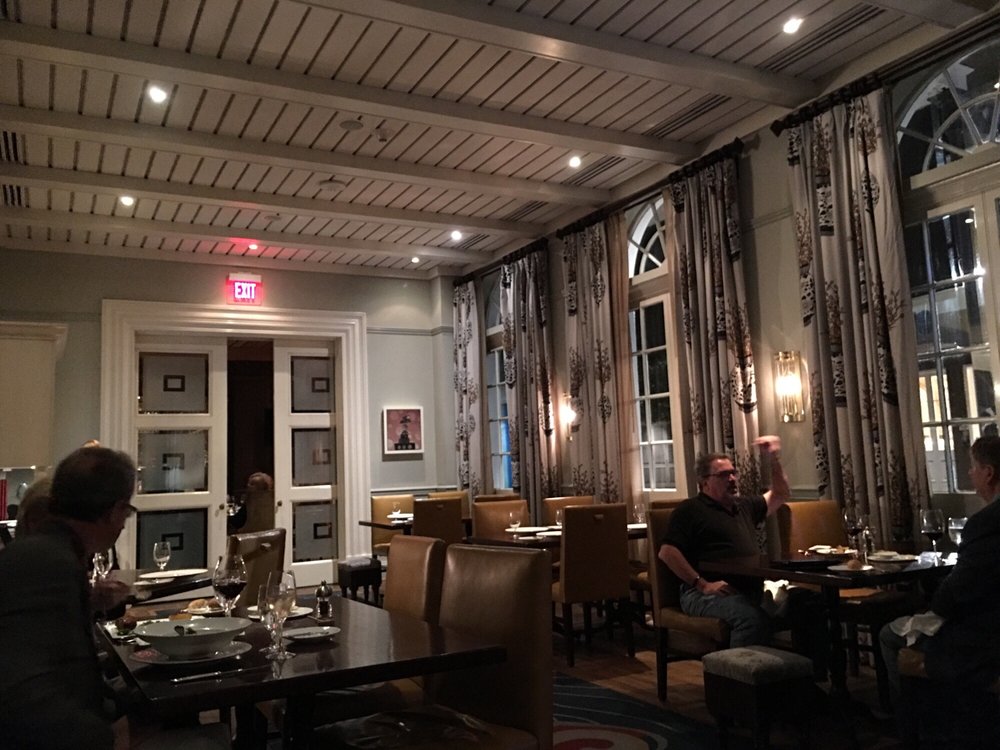 ***** (5 stars)
This was our best meal in New Orleans, one of those magical evenings where everything comes together to create perfection.
R'evolution is a sprawling space in the Sonesta Hotel. Each room is decorated differently, and has a different ambience. While all of them looked great, most were very energetic, so I was happy we were seated in the more refined Bienville room.
All of the food we had was great, but I was particularly impressed by my selections. The foie gras mousses was served in a jar accompanied by toast, pickled vegetables, and four condiments, all for the ridiculously low price of $6. Quail three ways was stunning. Each quail was completely different, and all were deboned to make them easy to eat.
The 10,000 bottle wine list is full of gems, and some are at reasonable price points. There is also a dessert beverage cart with some really interesting offerings. We couldn't pass up the 1907 Madeira, a Malvasia which might be the best Madeira I've had, which is saying a lot.
A tour of the restaurant and kitchen afterwards was the perfect way to end a perfect meal.
Restaurant R'evolution
777 Bienville St
New Orleans, LA 70130
(504) 553-2277
http://www.yelp.com/biz/restaurant-revolution-new-orleans-3