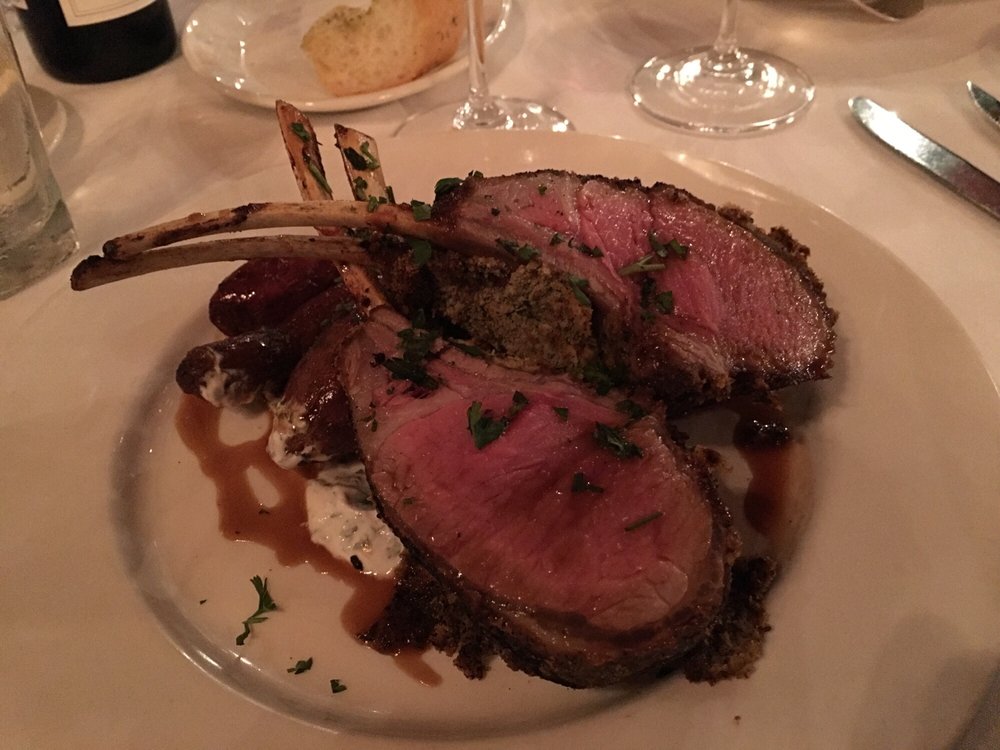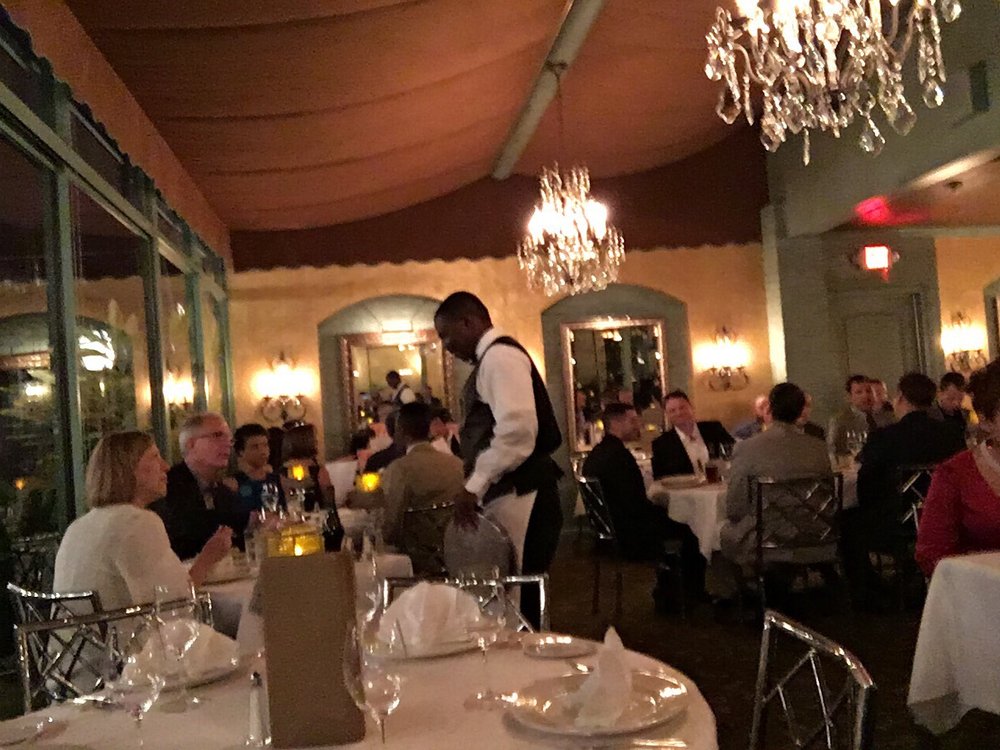 *** (3 stars)
This century old establishment is still doing things the same way they always have. The sprawling dining rooms cover much of the block, with the nicest rooms upstairs, and the least nice through the kitchen and across the enclosed patio.
We began with the soup sampler, a nice way to get a reasonable size sampling of their famous turtle soup, the best of the three. (No turtle is used in the soup.)
Entrees were less impressive. My giant lamb rack was nicely crusted and cooked, but may have been the toughest lamb I've ever had.
Desserts also seemed pretty run of the mill.
The wine list is designed to impress, and it certainly impressed the Wine Spectator, who awarded it the stamp of Excellence. Unfortunately the prices seem designed to avoid depleting inventory. While there are 60 wines at under $60 featured at the front of the menu, and there are plenty of prestige bottles at $400 and up, there are surprisingly few gems in the range in between, making it a difficult list.
Service was definitely a well-oiled machine, although like a machine it seemed a bit mechanical. Perhaps that's the only way to cope with so many tables.
Commander's Palace
1403 Washington Ave
New Orleans, LA 70130
(504) 899-8221
http://www.yelp.com/biz/commanders-palace-new-orleans-2