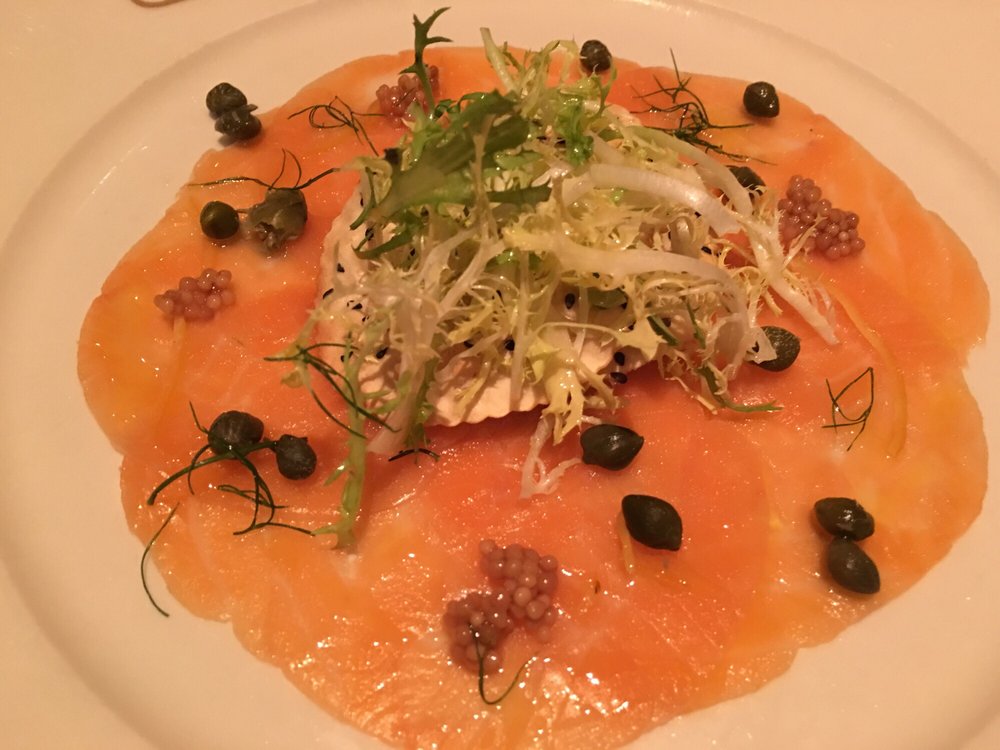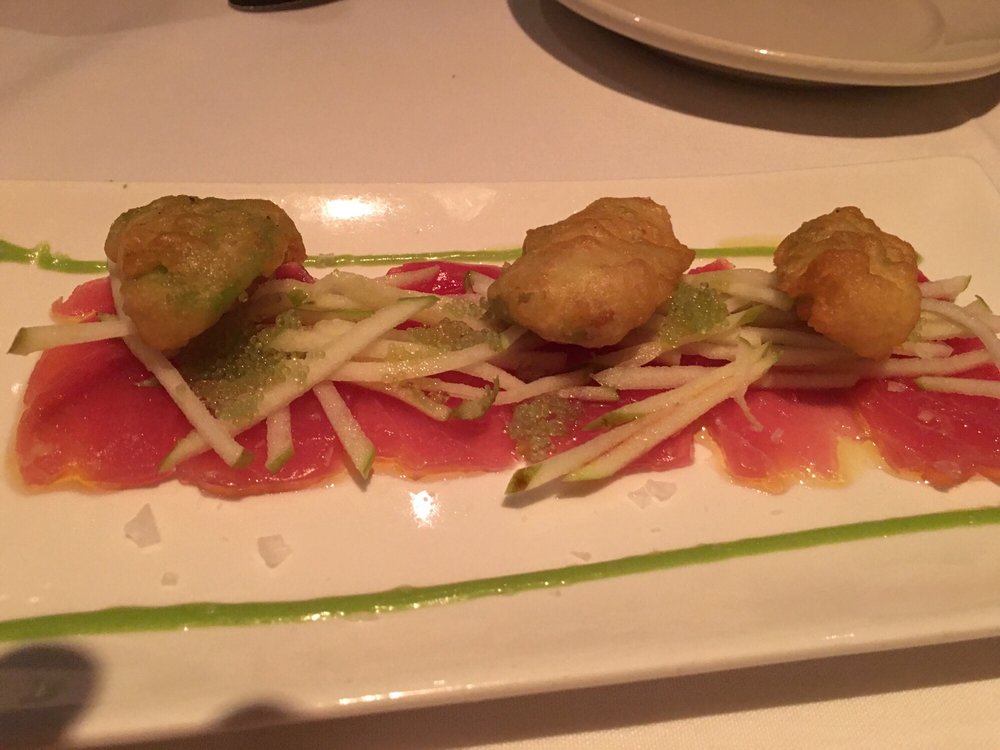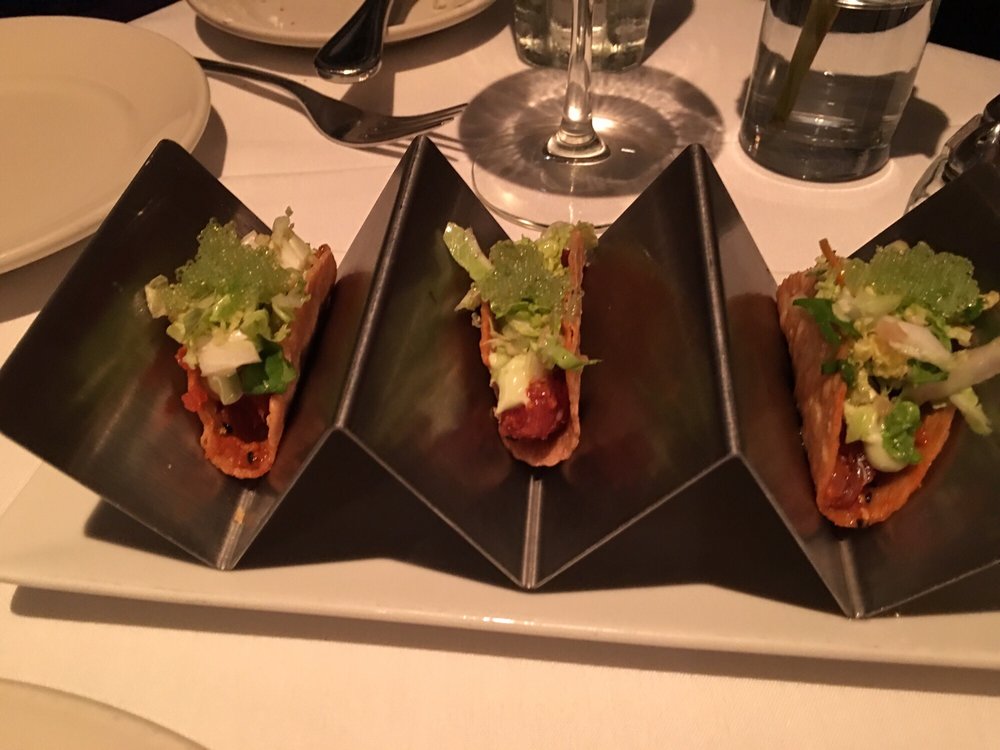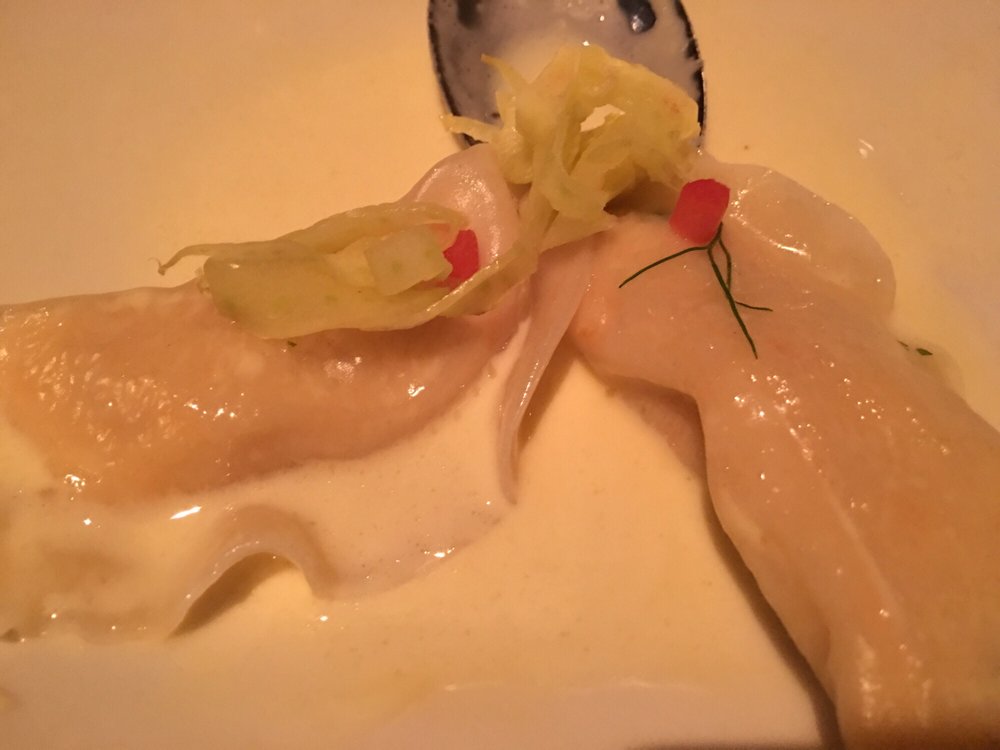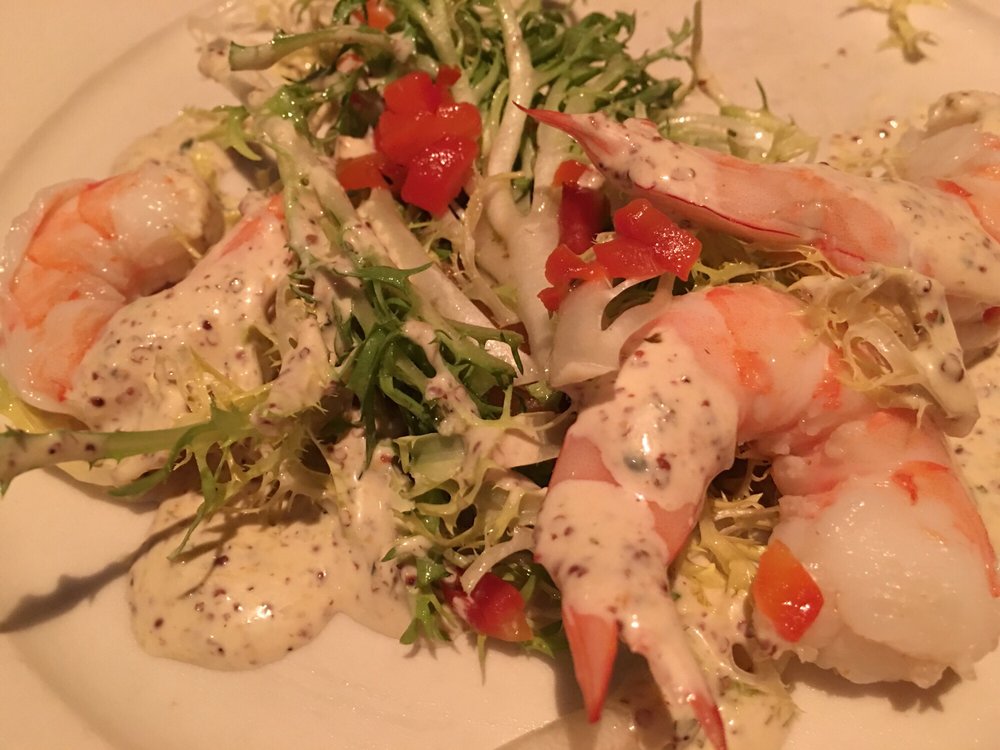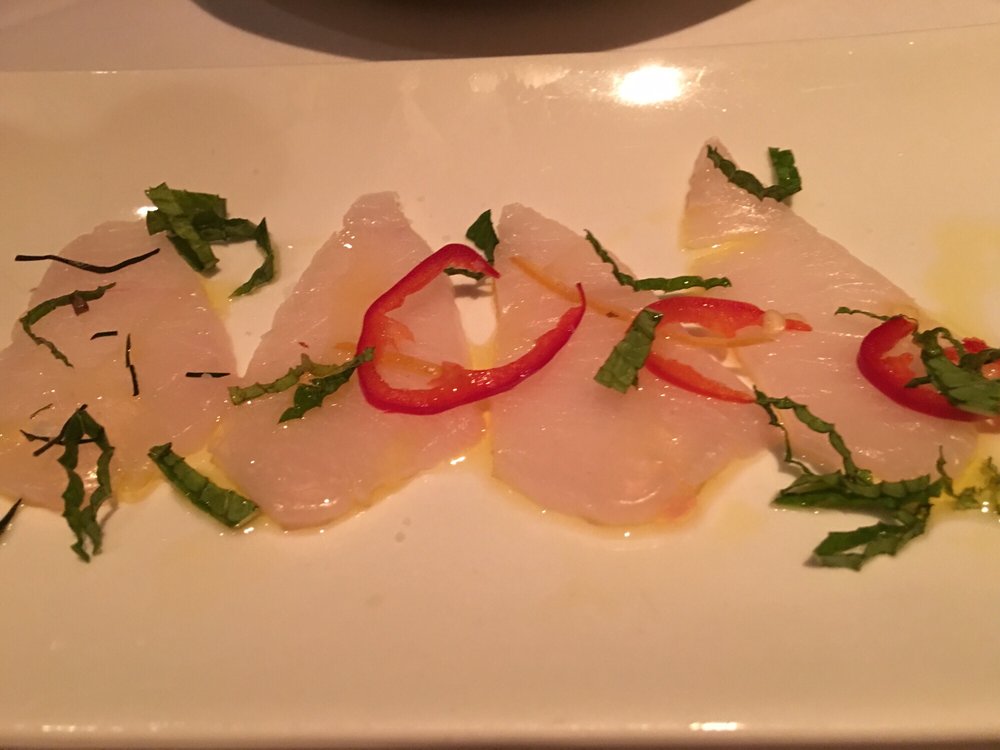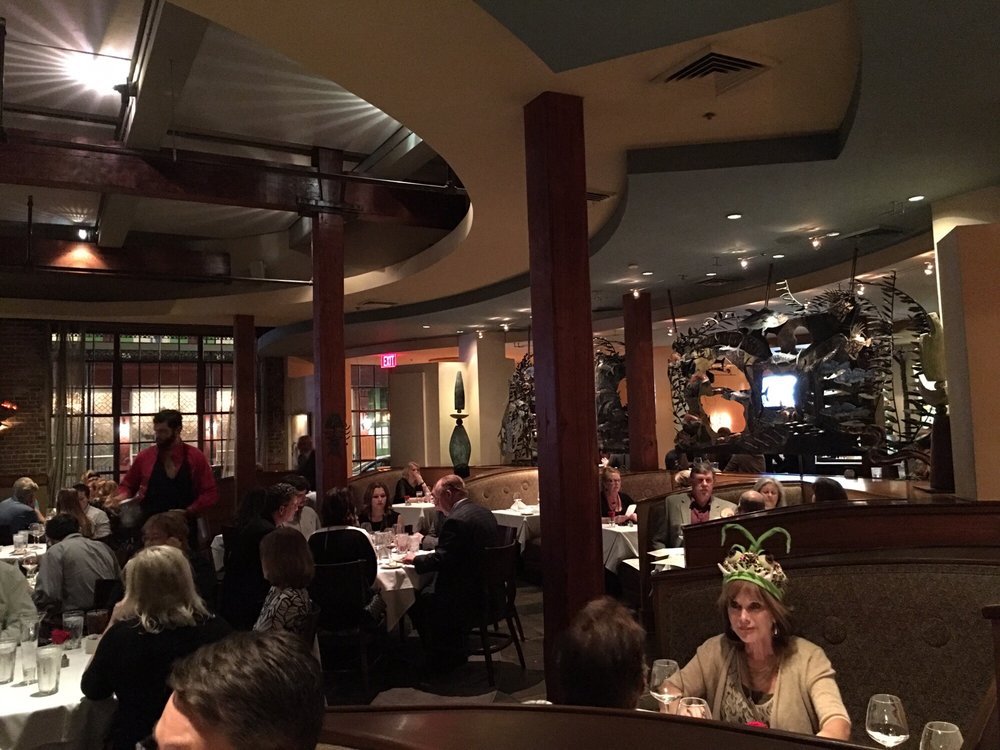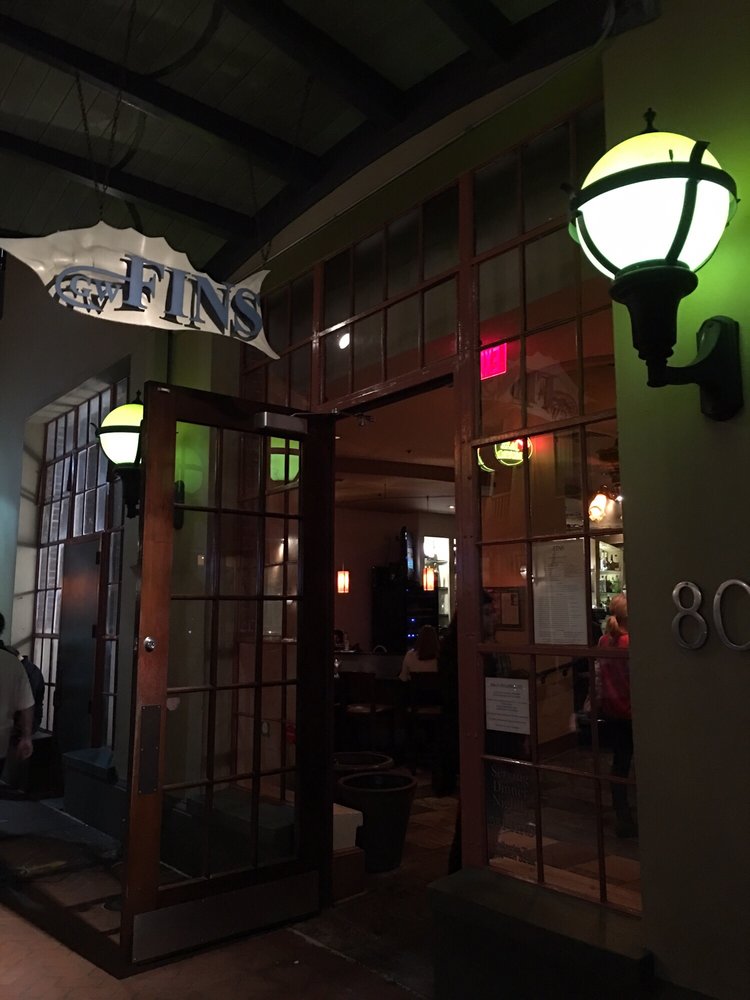 **** (4 stars)
I love the interior decor of this place, which is fairly intimate, even when bustling. The metallic fish room dividers are particularly cool, and the lighting is dramatic yet subdued.
There's an extensive list of wines by the glass, mostly white. We grazed our way through six different appetizers and two entrees. The appetizers where the standouts, particularly the tuna crudo, tuna tacos, and shrimp remoulade. Cobia crudo was also good, but needed a bit more citrus drizzle.
Parmesan crusted sheepshead (the fish, not the ovine kind) was an interesting and unconventional offering.
Service was quick and helpful.
GW Fins
808 Bienville St
New Orleans, LA 70112
(504) 581-3467
http://www.yelp.com/biz/gw-fins-new-orleans-2