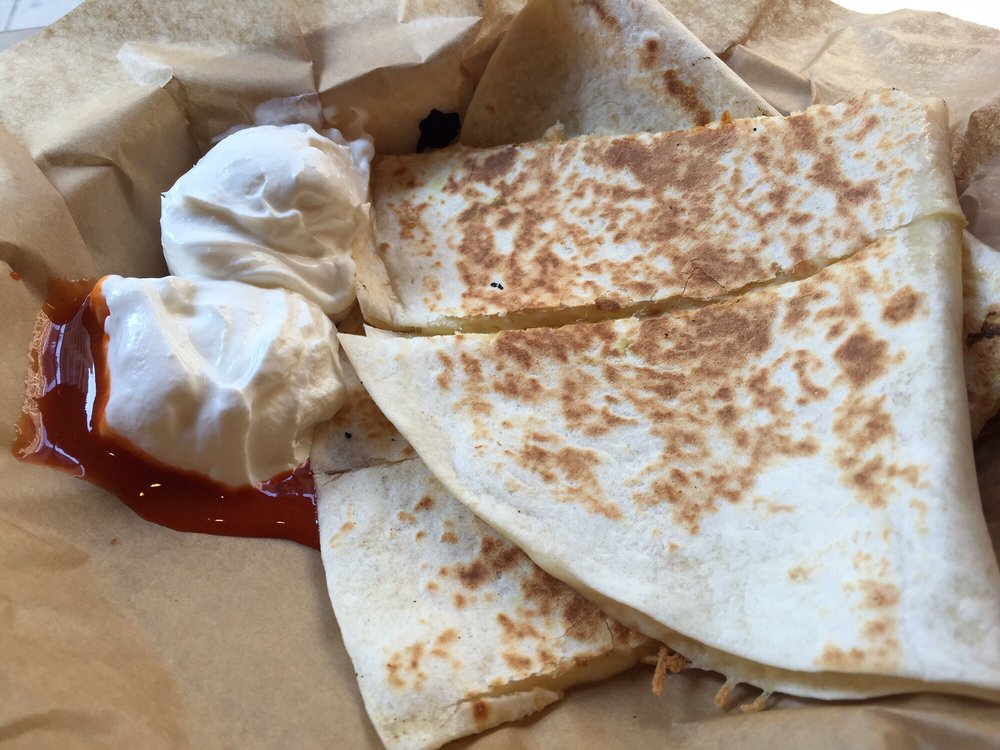 *** (3 stars)
I happened to visit both Qdoba and Chipotle during the same week, and was struck by how nearly identical they are.
Both offer counter assembly of burritos or bowls with rice, beans, sauce, protein, guacamole, lettuce and a couple of other ingredients. And both result in fairly homogenous, bland tasting imitations of a mediocre Tex-Mex burrito. There are minor differences in the other offerings and drinks, but not really anything of note.
The major appeal seems to be the weight of the food you can get for well under ten dollars. This aspect probably explains why most are located near college campuses.
It's not the worst Tex-Mex food you'l ever have, but unless you're looking for a good deal by the pound, the appeal is really lost on me.
Qdoba Mexican Grill
58 E Randolph St
Chicago, IL 60601
(312) 629-1190
http://www.yelp.com/biz/qdoba-mexican-grill-chicago-3