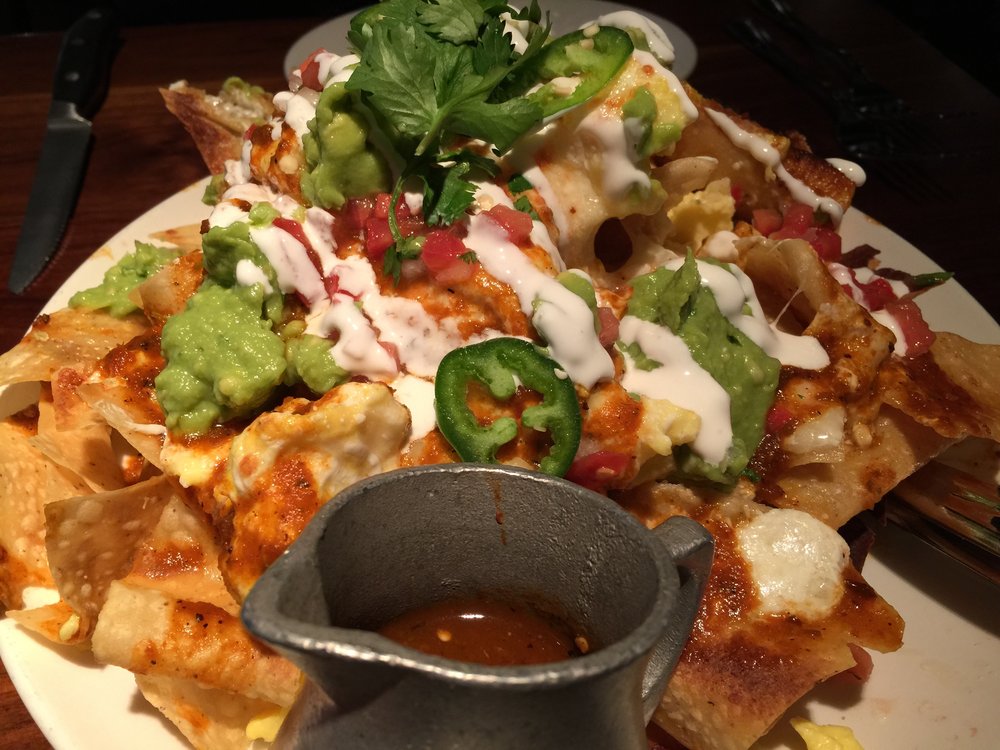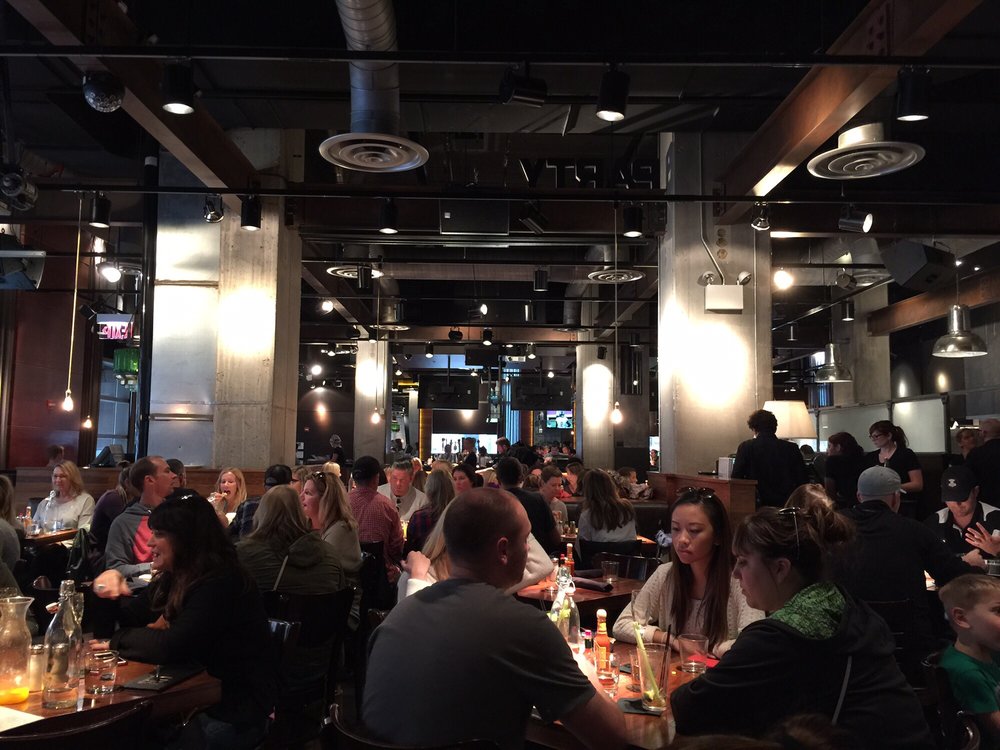 **** (4 stars)
I really enjoyed the upscale vibe of this place, which came without the usual deafening roar of poor acoustics. The lighting is also great, with spots directed at the tables, where they belong.
We went at lunch time on a Saturday but ended up ordering breakfast. The vegetable hash with poached eggs was very good, but the show stopper was the breakfast nachos. What a great dish! Thin, crisp chips with cheese, scrambled eggs, sauce, some guacamole and a sour cream drizzle, all finished under a broiler. And what a huge mound! This could easily have been lunch for two all by itself.
Good service (lots of people in training, who also seemed good) made for a nice meal.
Hub 51
51 W Hubbard St
Chicago, IL 60654
(312) 828-0051
http://www.yelp.com/biz/hub-51-chicago-2