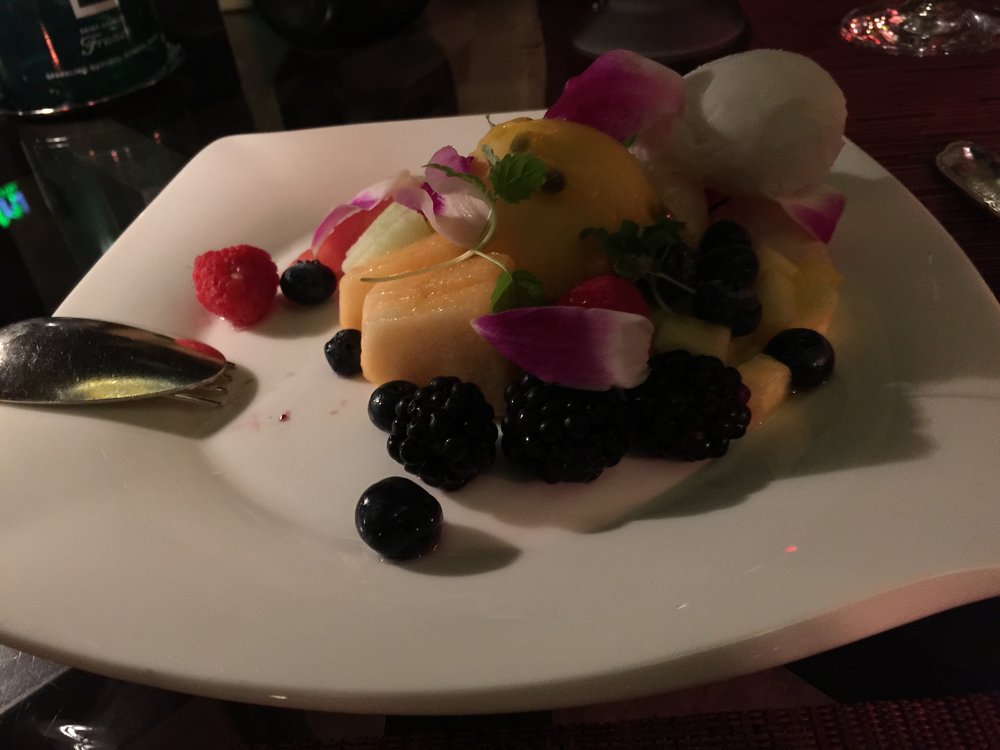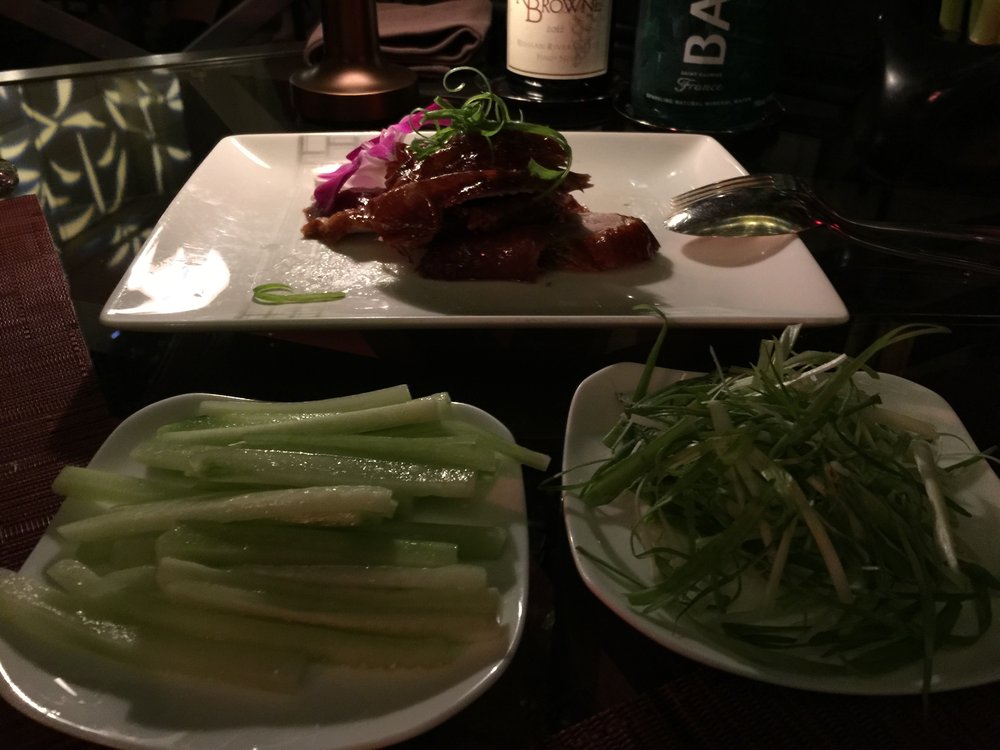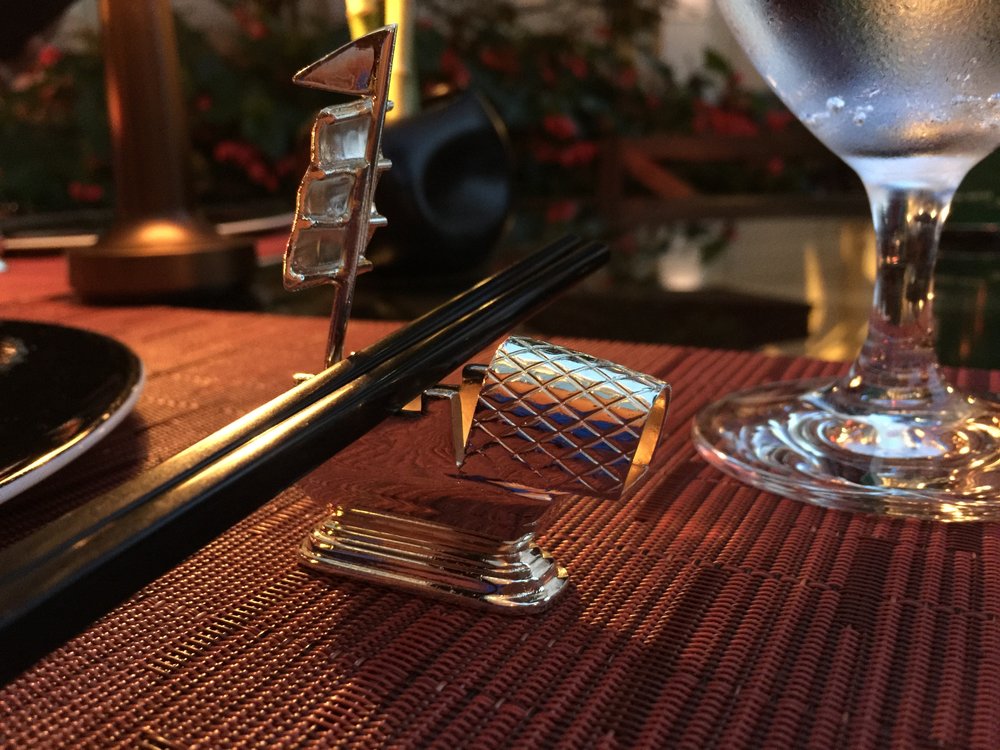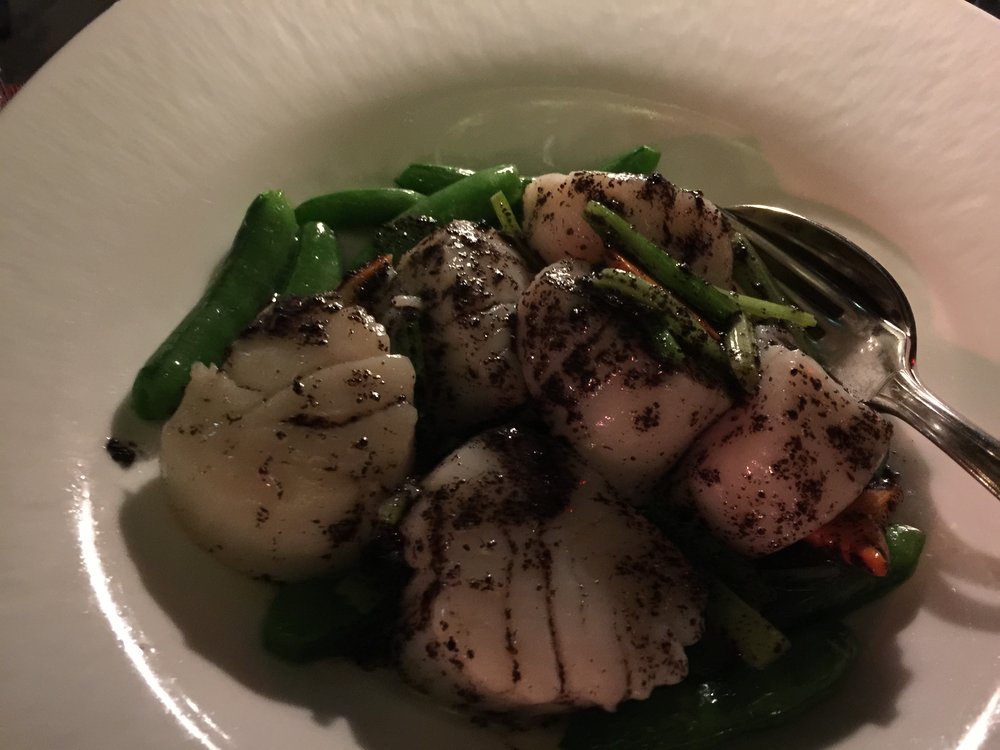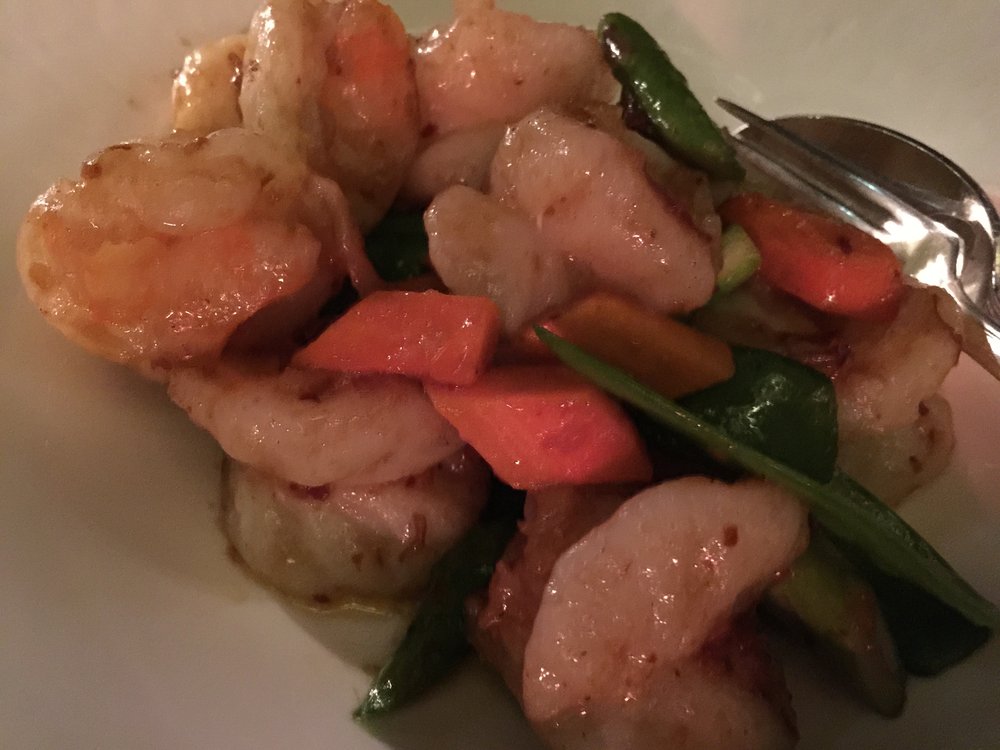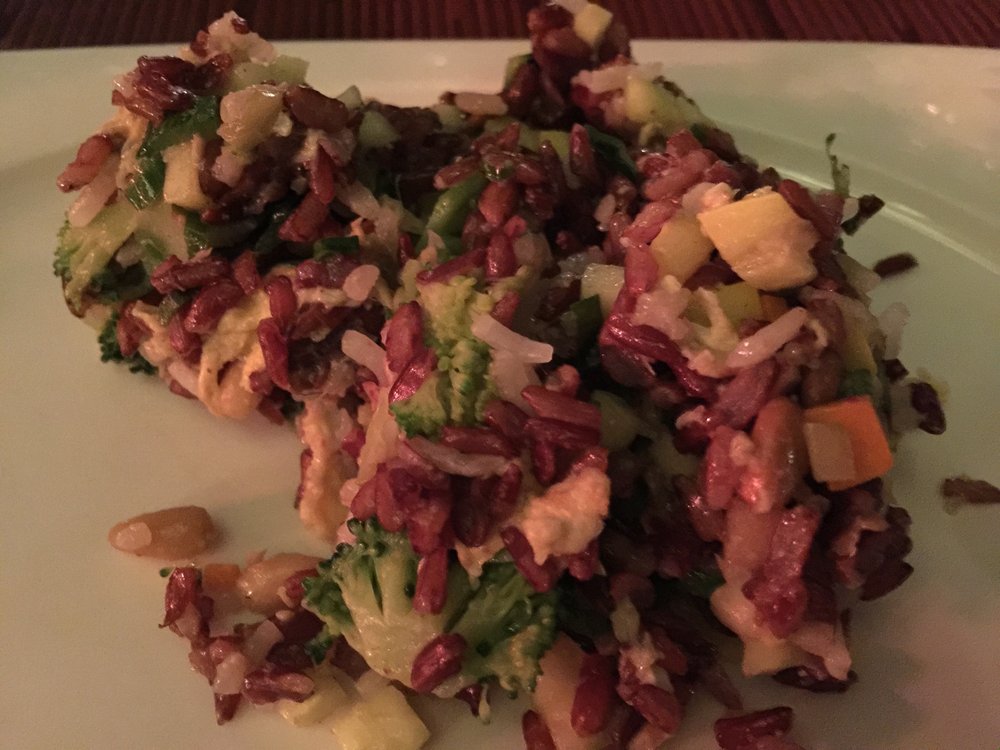 ***** (5 stars)
The combination of restful setting, superb food and faultless service make this Chicago's best Chinese restaurant, and one of its top restaurants overall. It's particularly delightful when it's warm enough to eat on the terrace, a surprisingly serene environment considering it's just a half dozen or so floors above Michigan Avenue.
We put ourselves in our waiter's hands, and he assembled a delightful multi-course meal for us.
We began with an assortment of six pieces of dim sum, individually plated for each of us. This item is not listed on the menu (nor is any form of dim sum sampler) so it is worth asking about. Although I am not a huge dim sum fan, this was clearly the best I have ever had; each was light and flavorful, and even the crab rangoon managed to be delicate and appealing.
Next we shared a split serving of hot and sour soup, also the best I've had, with less vinegar and more broth flavor. Plenty of tender lobster chunks made it special.
Peking duck is available in a full or half portion, and the half is perfect for sharing as an appetizer. It's served with the traditional cucumber, scallions, pancakes and sauces, but the duck was so perfect we ate most of it by itself. Crispy skin and no layer of fat at all made it among the best duck dishes I've had. Next time I might try the five spice duck to compare it.
For entrees we shared scallops in black truffle sauce, and a spicy shrimp dish. Both were good, and were different from anything else we'd had, but I felt the preceding courses were better.
Perhaps the highlight of the meal was an amazing red rice dish that I didn't see on the menu. It was vegetarian, and included various nuts, broccoli and other tidbits, and had a rich, mouth-filling flavor that was remarkable. I would definitely ask for this again.
Finally we finished with a fruit and sorbet plate. Our waiter added a bit of coconut sorbet, which turned out to be the highlight.
A well-conceived wine list offers many selections designed to accompany the food, including a small half bottle section. Wine prices are erratic, with some barely above retail, and others sky high, so careful browsing is required, but will be rewarded.
This was a great meal, and I'm sure we will return often to this surprising oasis in the midst of the city.
Shanghai Terrace at The Peninsula Chicago
108 E Superior St
Chicago, IL 60611
(312) 573-6695
http://www.yelp.com/biz/shanghai-terrace-at-the-peninsula-chicago-chicago