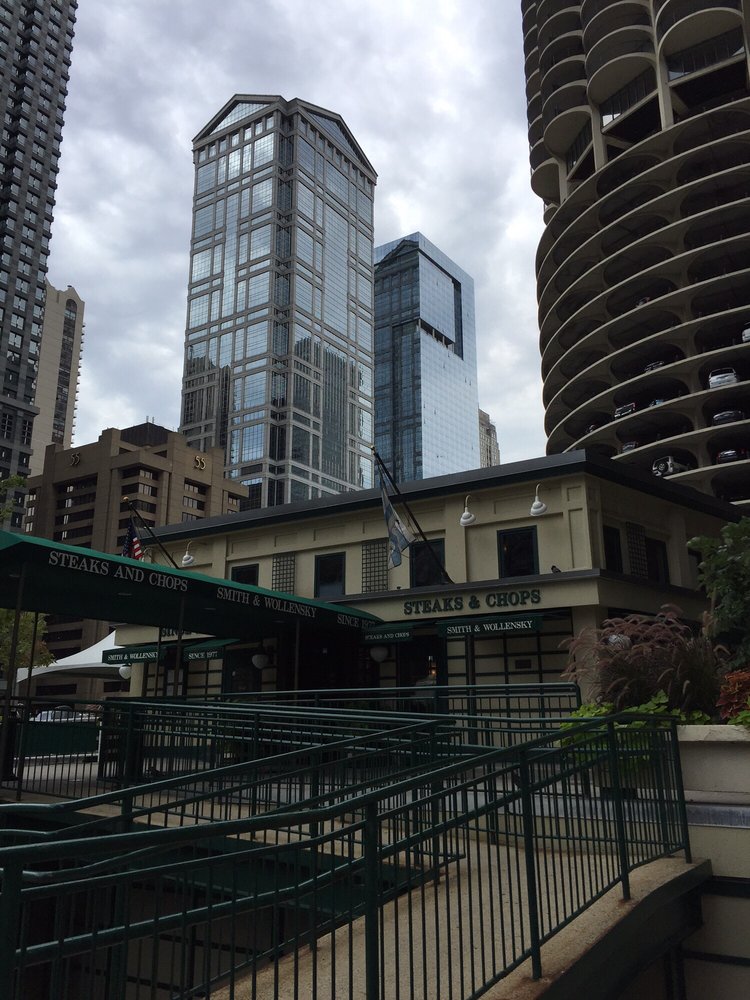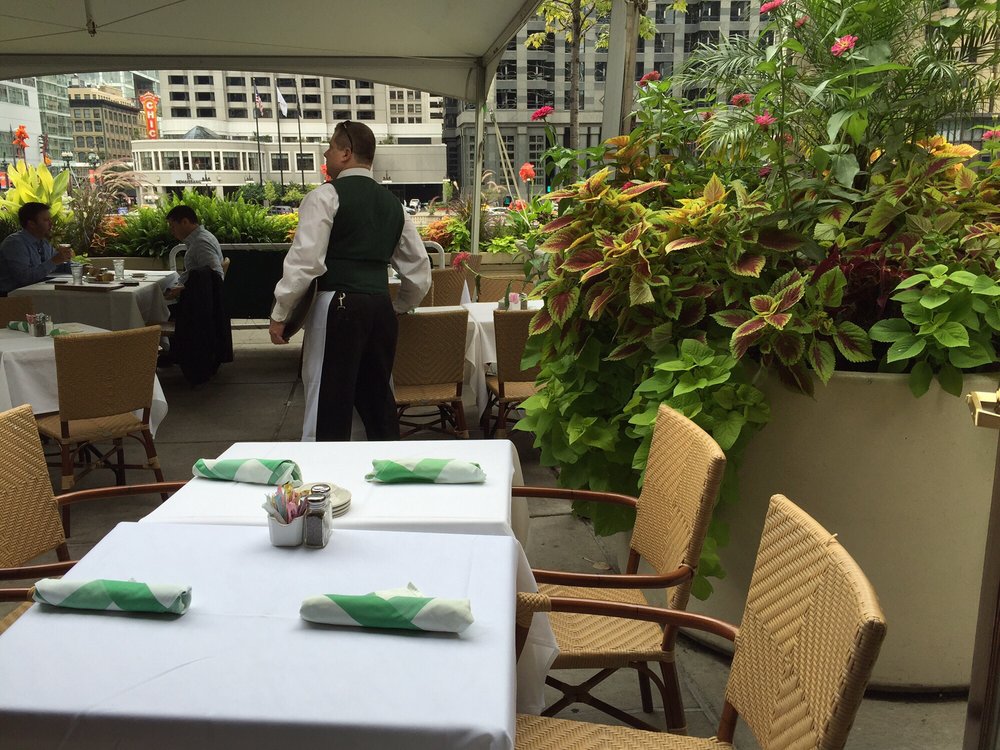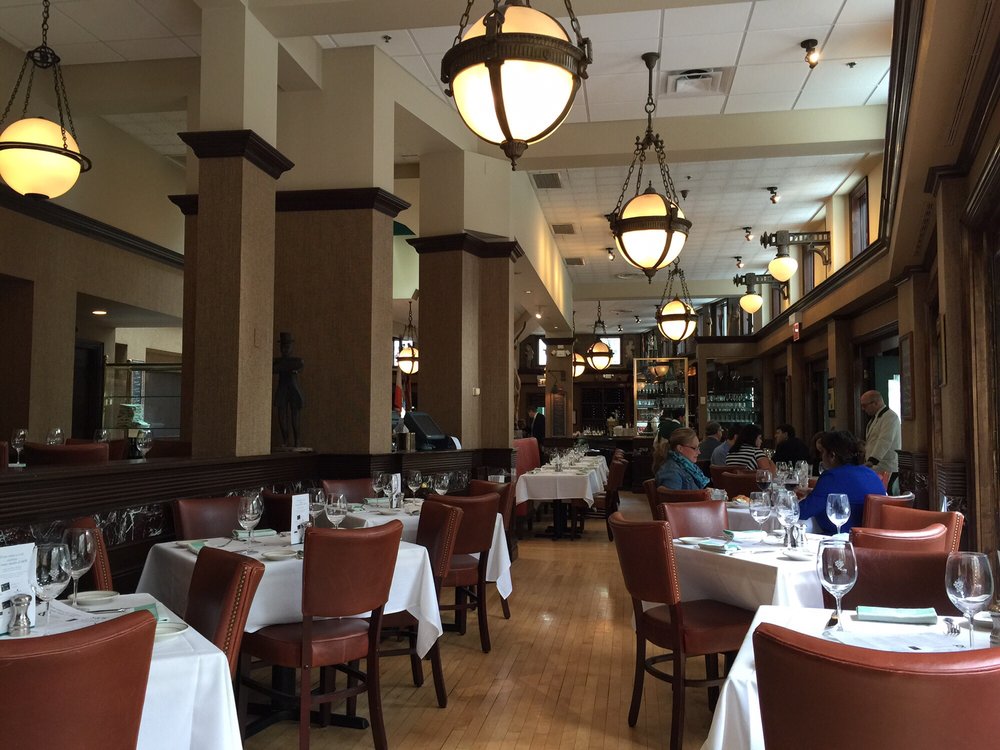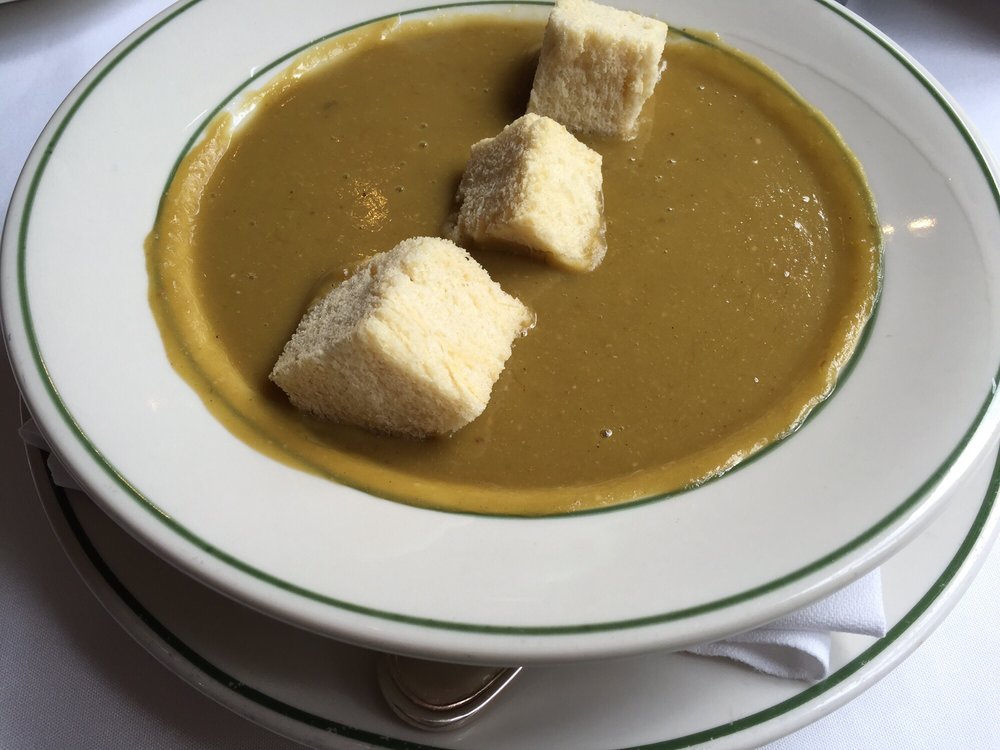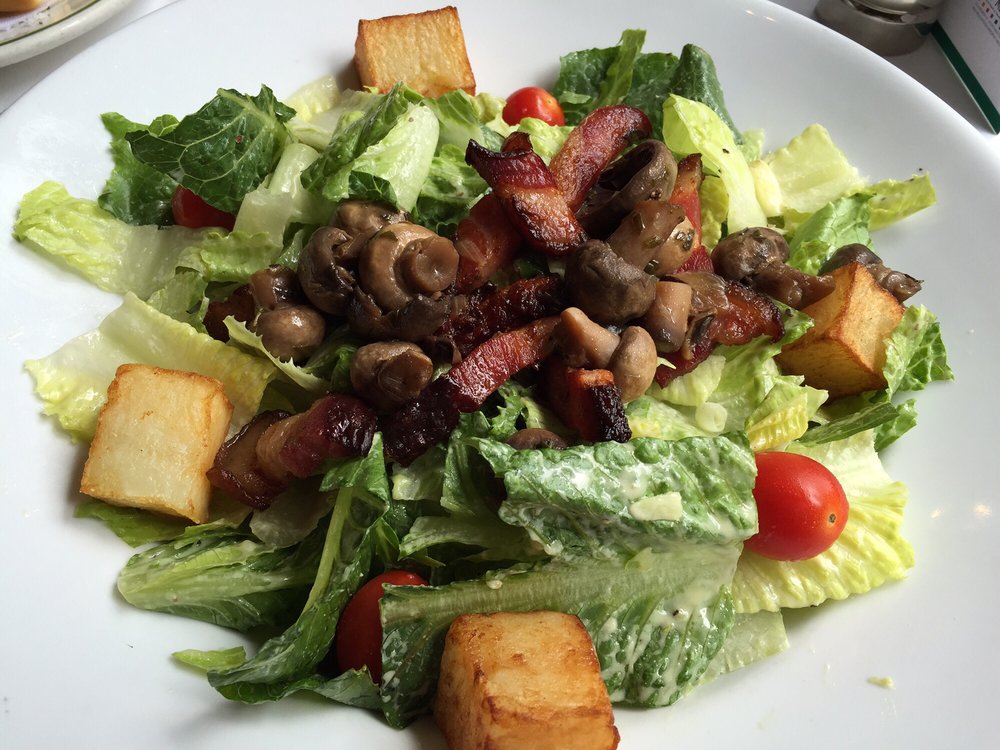 **** (4 stars)
In a city almost stuffed to the brim with steakhouses, Smith & Wollensky is one of the better known names. A mini chain (of 9) founded in New York in 1977, it is now owned by Patina Group.
The Chicago location looks and feels fairly venerable, although the interior is certainly modern, and the extensive patio is more light and airy than one associates with steakhouses.
As with all the major steakhouses, prices are high, because prime aged meat ain't cheap. Lunch is a more economical option, and that's when I tried it out.
After a nice serving of a complementary bread loaf (topped with herbs) I began with the split pea soup, which was in many way the highlight of the meal. Smooth and delicious, it had a great fresh pea flavor with a hint of smoke. My mother's specialty was split pea soup, and this was better. High praise indeed.
Next I had the Wollensky salad, a huge serving of crisp lettuce with lardons, mushrooms, and (oddly) cubes of potatoes instead of croutons. I really enjoyed the vinaigrette dressing, and liked the salad enough to take the leftovers with me (which were a lot).
I finished with the steak sandwich, which was served with slaw, a pickle, and a side of fries. The steak was extremely tender and flavorful. I liked the horseradish sauce on the bun. The fries were just all right.
Any of these three courses would have been a complete lunch, making it an affordable option.
Service was very attentive, and there's a nice view across the river.
Smith & Wollensky
318 N State St
Chicago, IL 60654
(312) 670-9900
http://www.yelp.com/biz/smith-and-wollensky-chicago