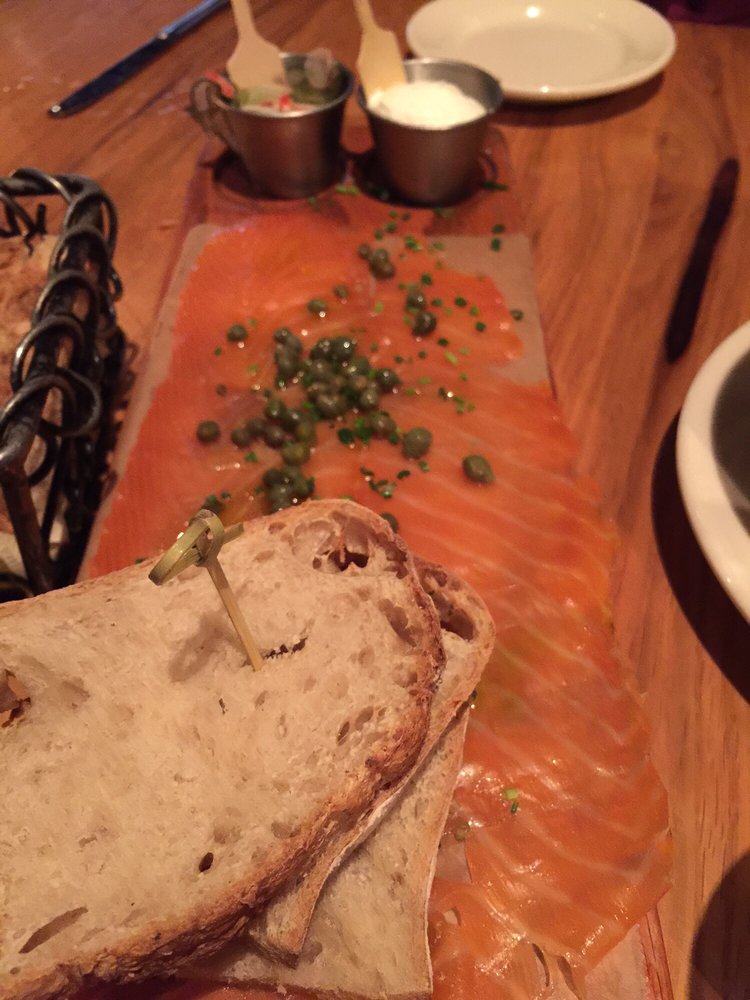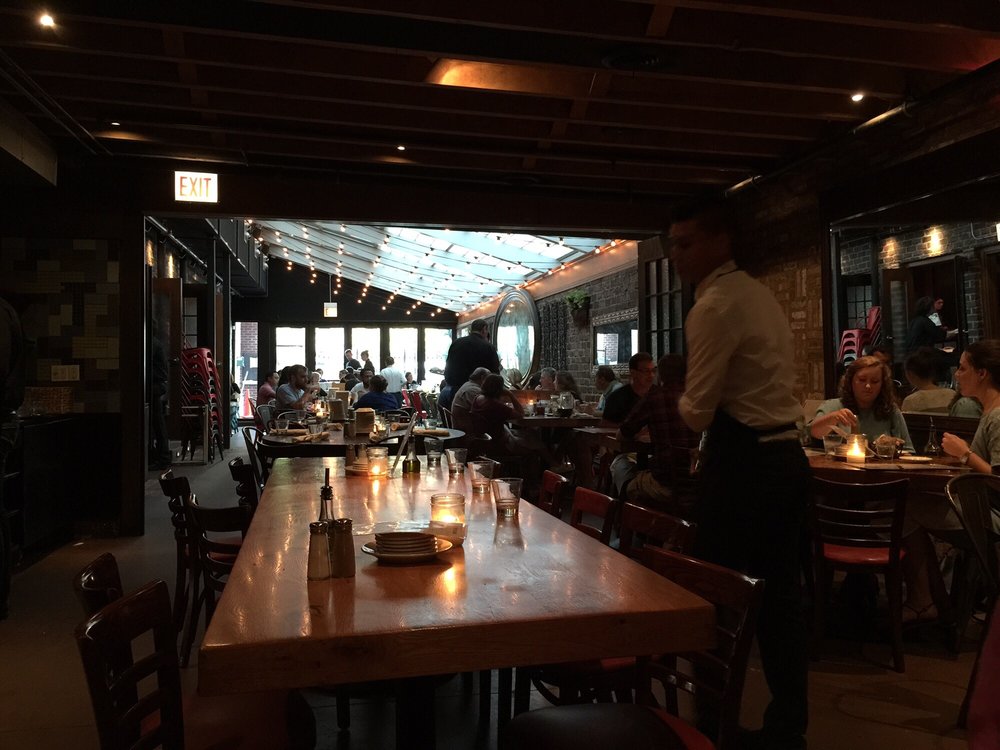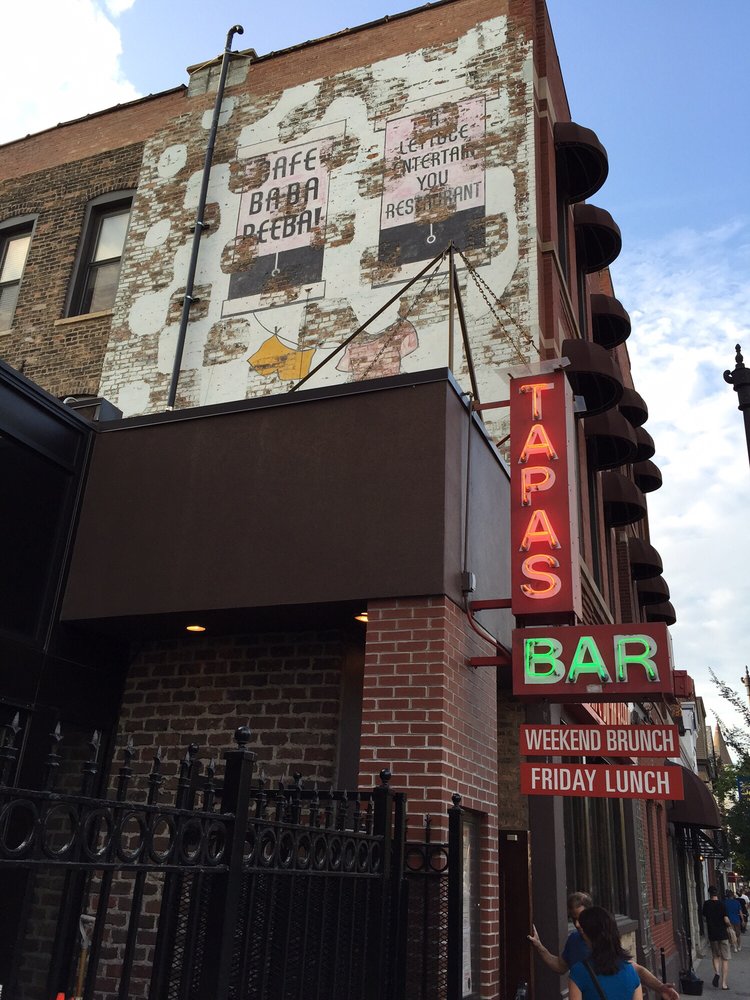 **** (4 stars)
This bustling tapas restaurant is larger than it looks from the outside, and is consistently busy.
The menu has a reasonably broad selection of tapas and also paella. There is also a substantial wine and sangria list, and a separate cocktail menu.
I particularly enjoyed the house smoked salmon.
Bacon wrapped dates were nice and crisp on the outside without being mushy on the inside.
Buttermilk chicken thighs seemed mis-named, and were more like chicken tenders with a wing sauce on them.
Beef skewers were tender and nicely charred on the outside, although the horseradish sauce could have used more kick.
The empanadas had a delightfully flakey pastry.
Service was friendly and attentive. Dishes are delivered by runners, and come out as they are ready, so don't order everything at once or you will be inundated in food!
Cafe Ba-Ba-Reeba!
2024 N Halsted St
Chicago, IL 60614
(773) 935-5000
http://www.yelp.com/biz/cafe-ba-ba-reeba-chicago-3