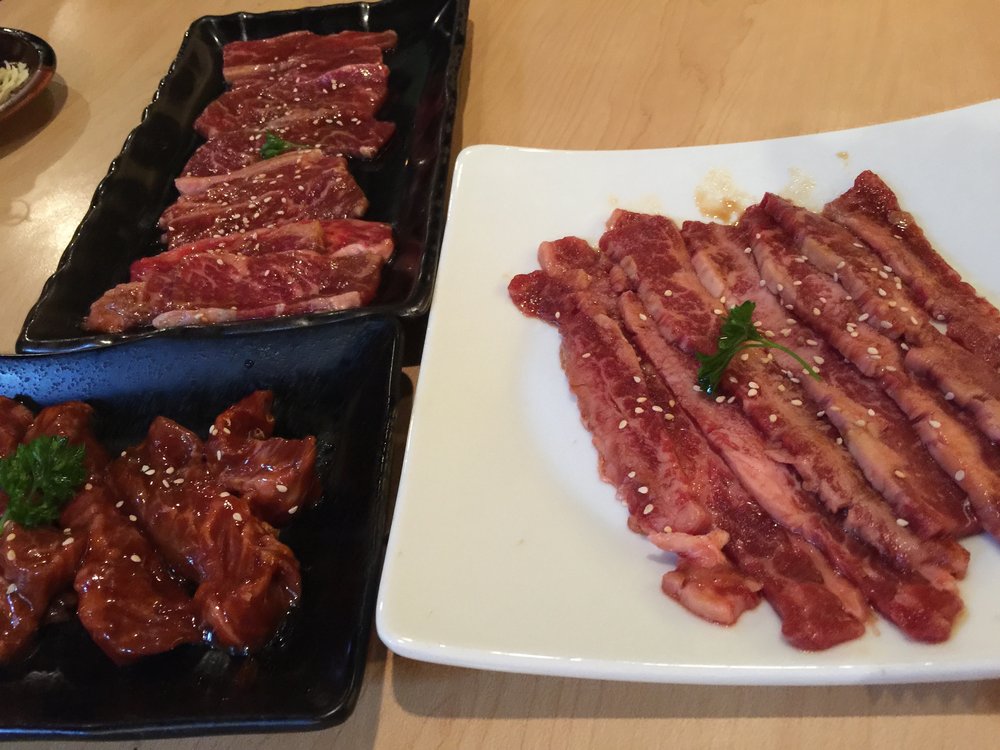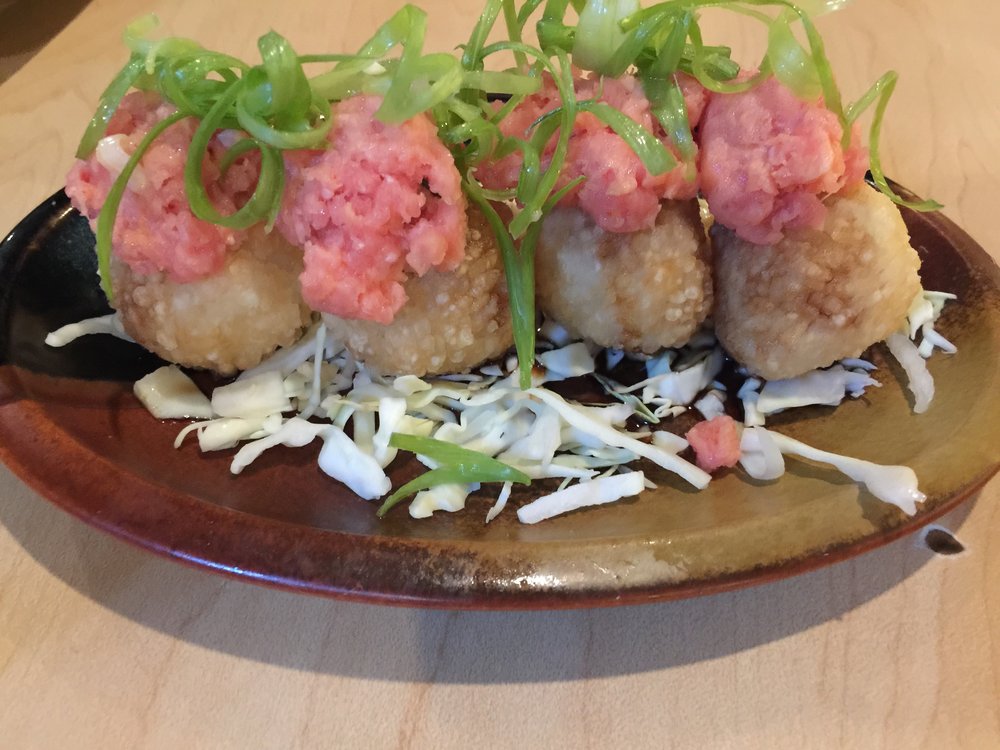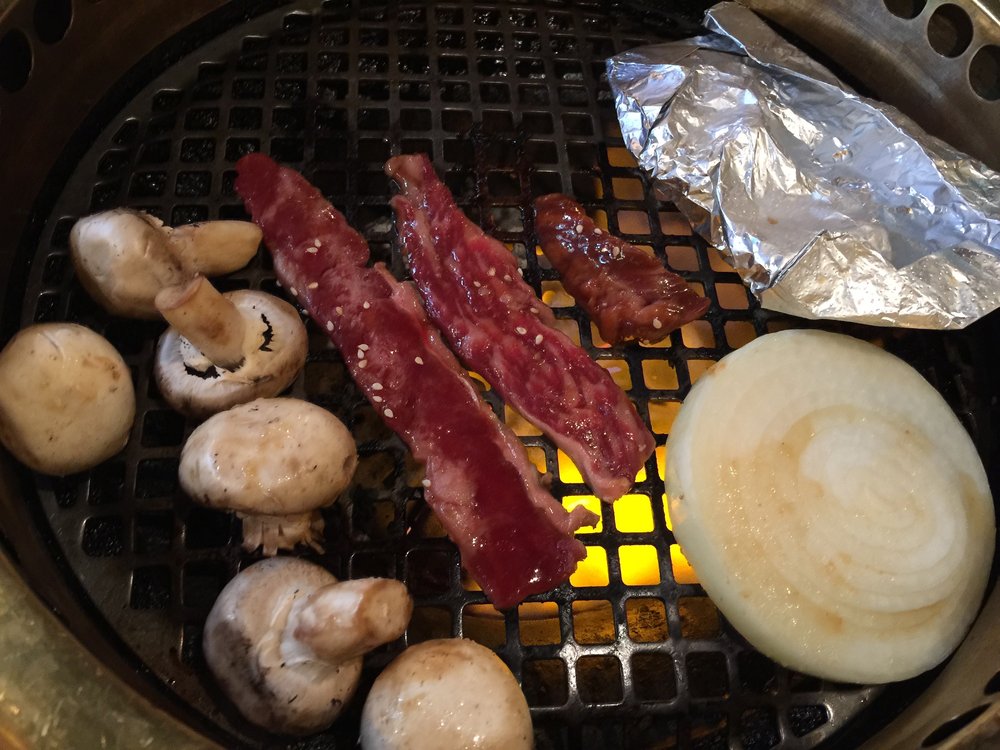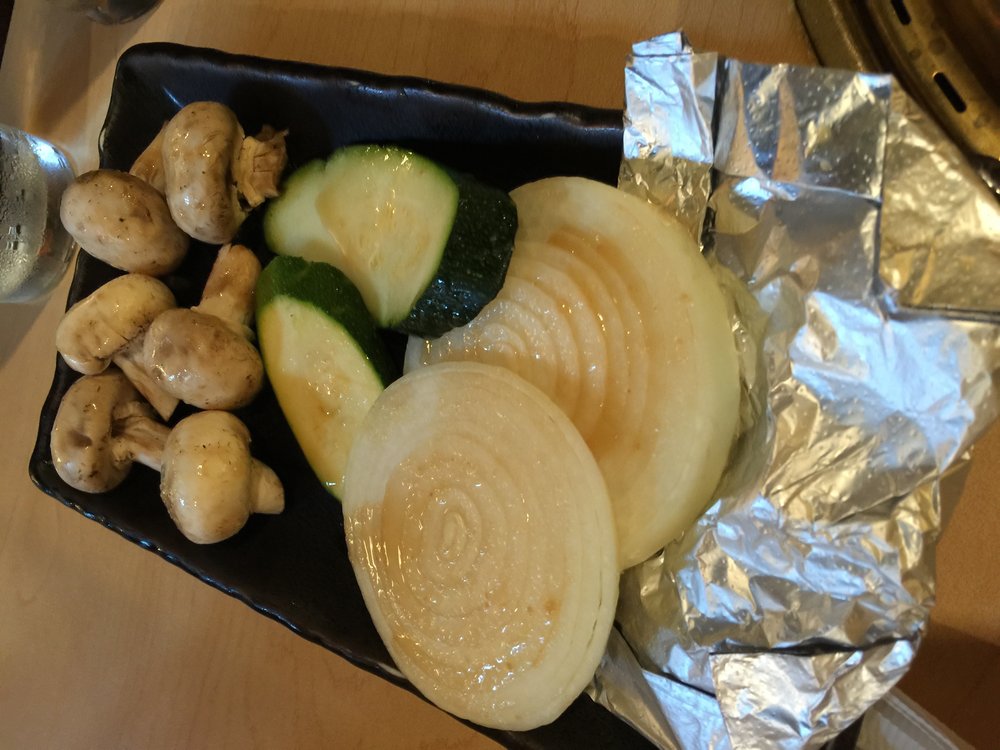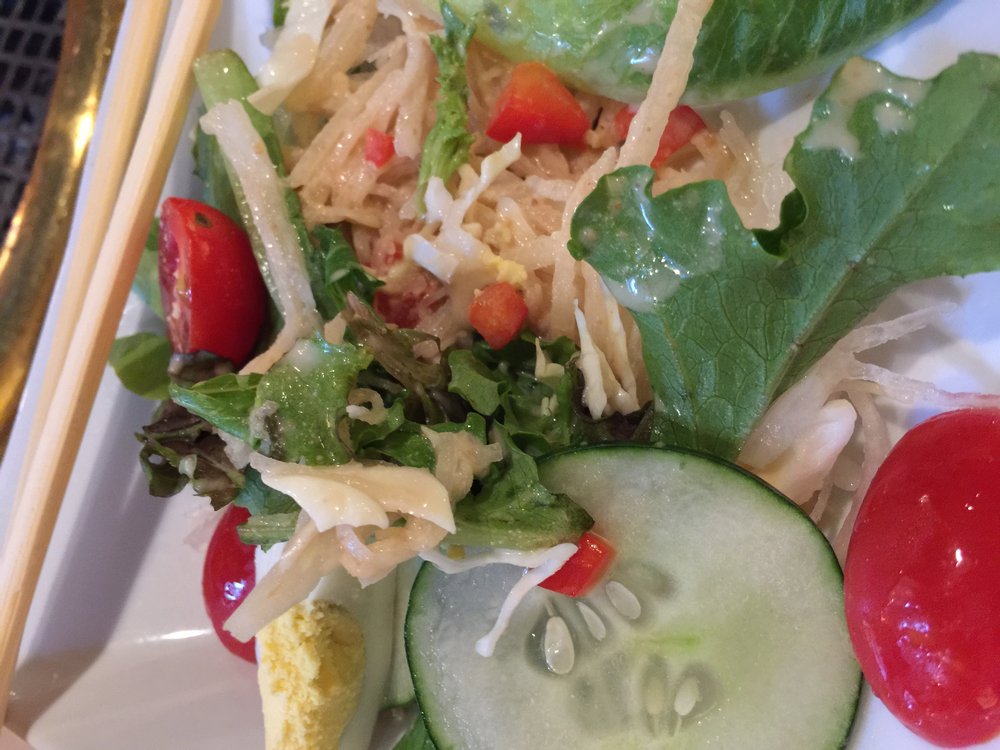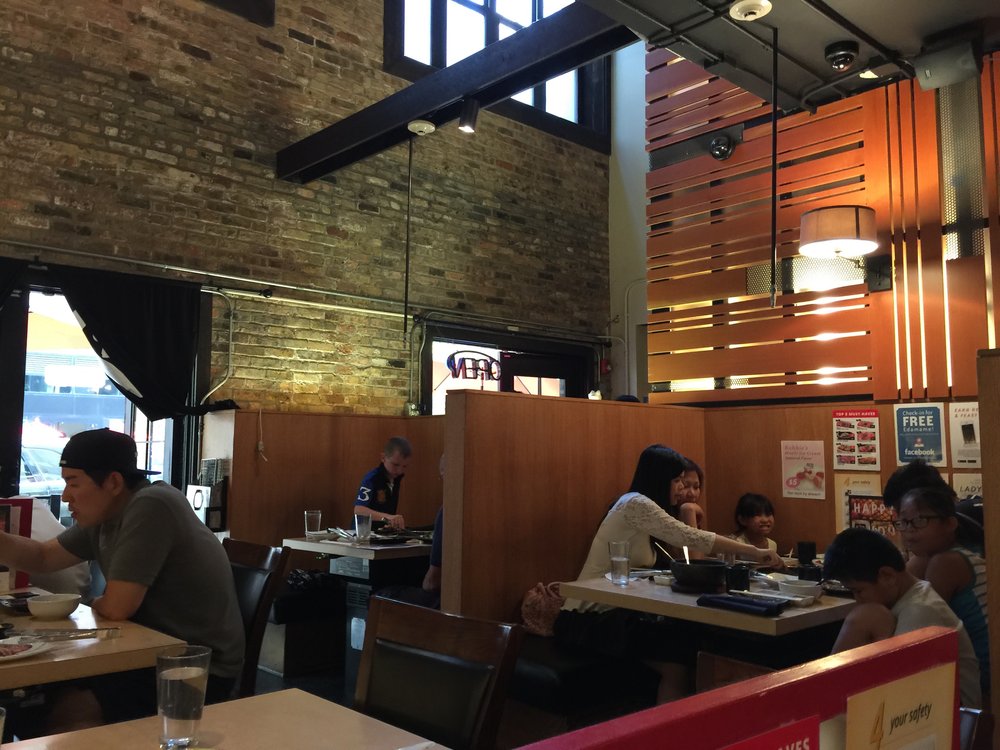 **** (4 stars) This bustling restaurant serves Japanese barbecue (essentially the same as Korean barbecue), and lots of it. You cook the meats and vegetables yourself on the grill in the center of the table. The combo meals are the best bet, because they let you try almost everything on the menu.
We had the Samurai, which included three types of beef, chicken and shrimp. The toro beef was the best, although all were good. The meal also come with a tasty miso soup (lots of green onions in it, which I like), salad, a so-so tuna rice ball appetizer, and bibimbap served in a hot stone bowl. I love this type of bibimbap preparation, and usually order it at Korean restaurants rather than the barbecue, so it was nice to have it included.
There were also vegetables for grilling, and a pouch of corn kernels. Dessert, too, was included, and consisted of graham crackers, marshmallows and chocolate–a do-it-yourself s'mores kit! Service was fast and efficient.
The place is pretty noisy, so eating on the sidewalk would be a nice option, when available.
Gyu-Kaku Japanese BBQ 210 E Ohio St Chicago, IL 60611 (312) 266-8929 http://www.yelp.com/biz/gyu-kaku-japanese-bbq-chicago