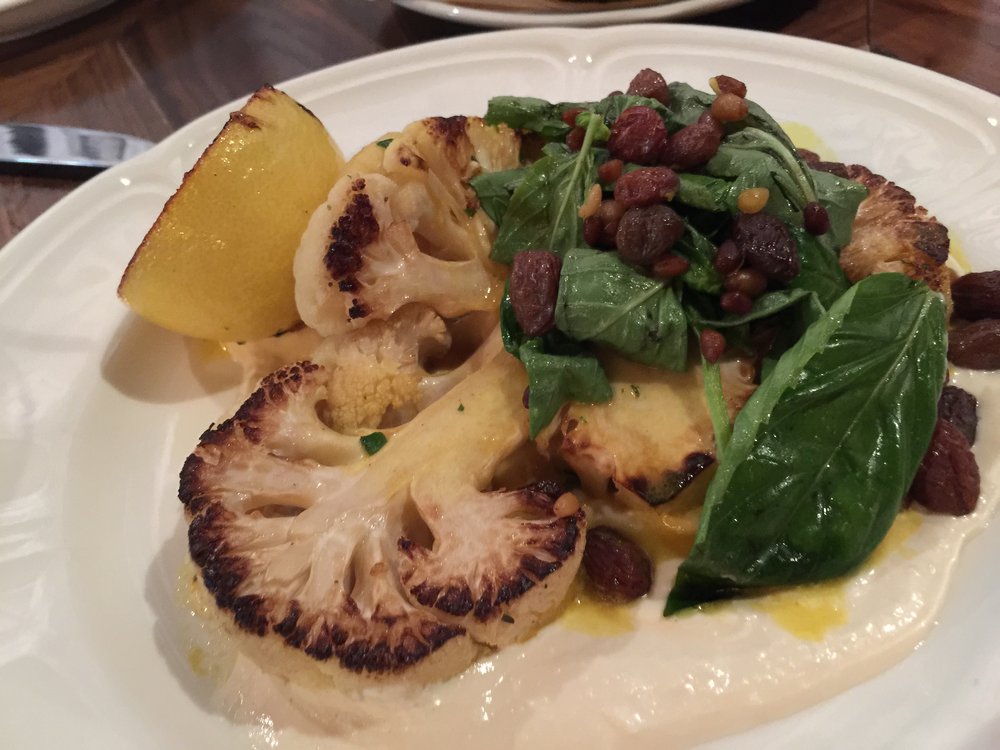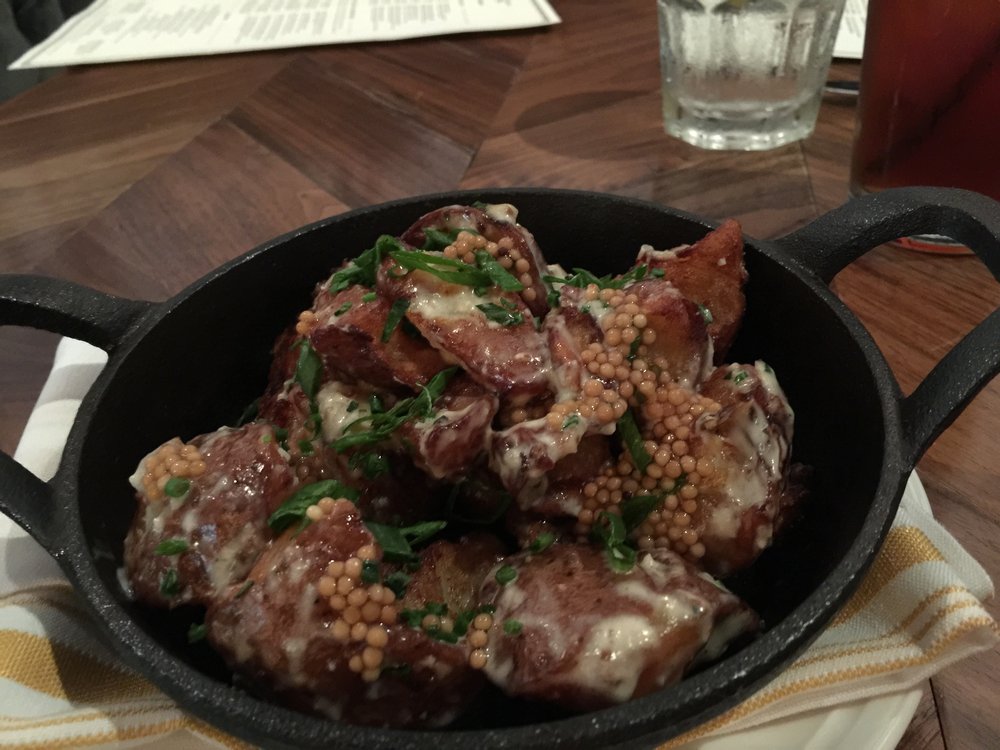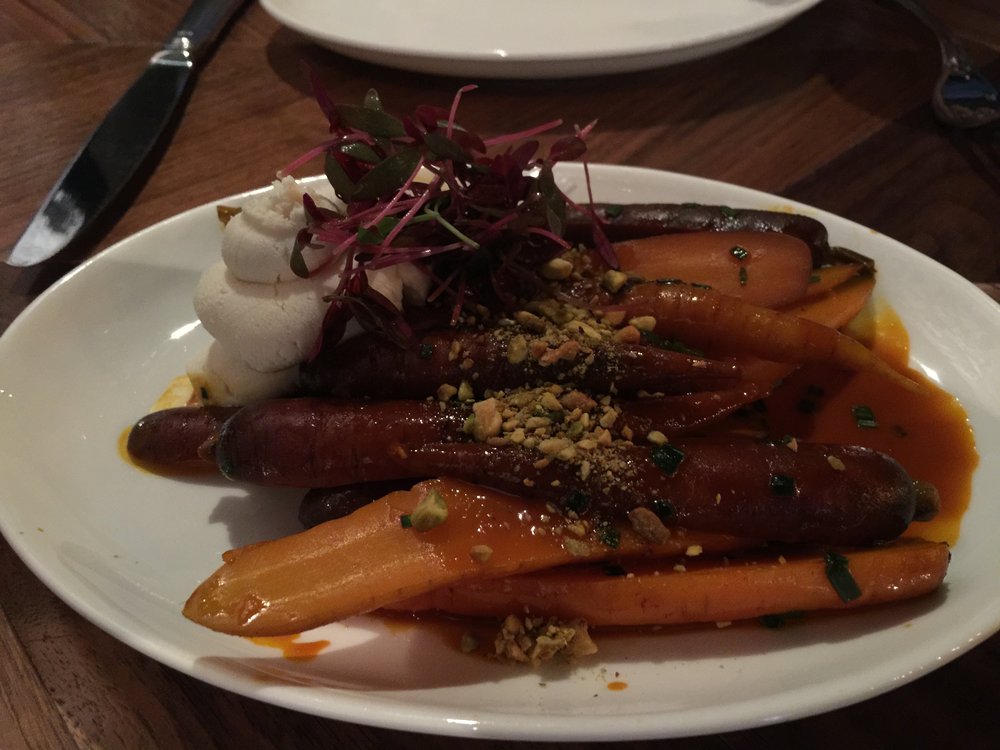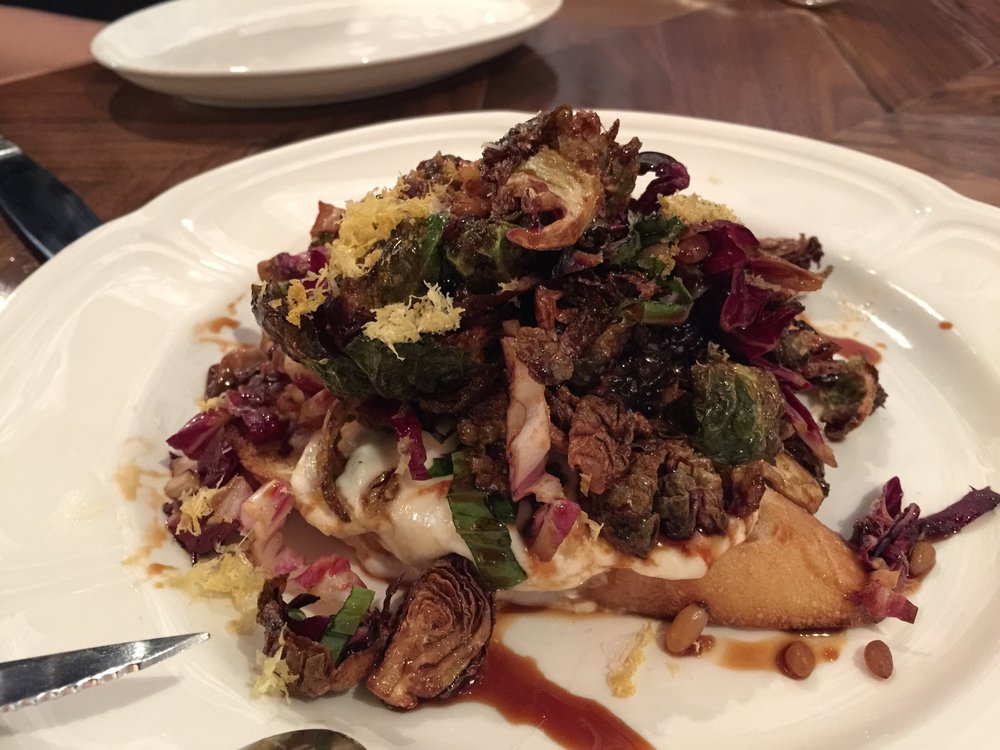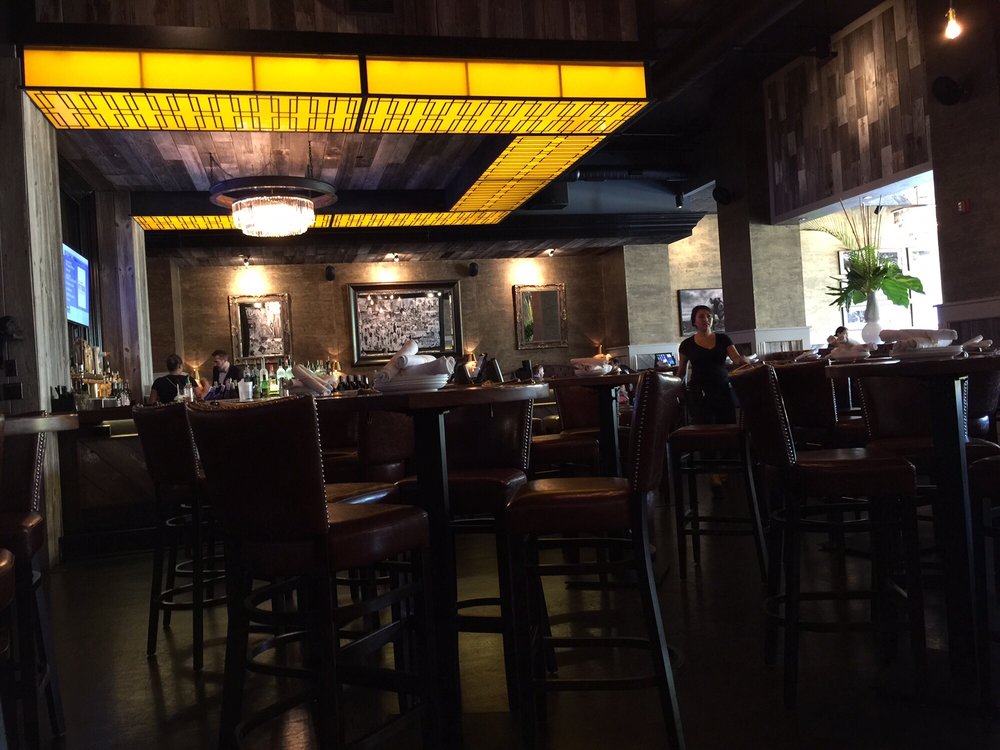 **** (4 stars)
This large space has a great upscale vibe, and very friendly and efficient service. We went on an off day for a late lunch, and enjoyed the chill environment and thoughtful food.
Rather than an entree, we grazed our way through most of the vegetable appetizers. The Brussels sprouts lived up to their reputation, and are a don't miss item. Also excellent was the warm "potato salad", which was really chunks of crispy roasted potatoes in a mustard seed sauce.
The roasted cauliflower and the glazed carrots were both okay, but not as good as the other items.
Great care went into each preparation, and the entire wait staff was really into making sure we had a great time. Very enjoyable.
Seven Lions
130 S Michigan Ave
Chicago, IL 60603
(312) 880-0130
http://www.yelp.com/biz/seven-lions-chicago