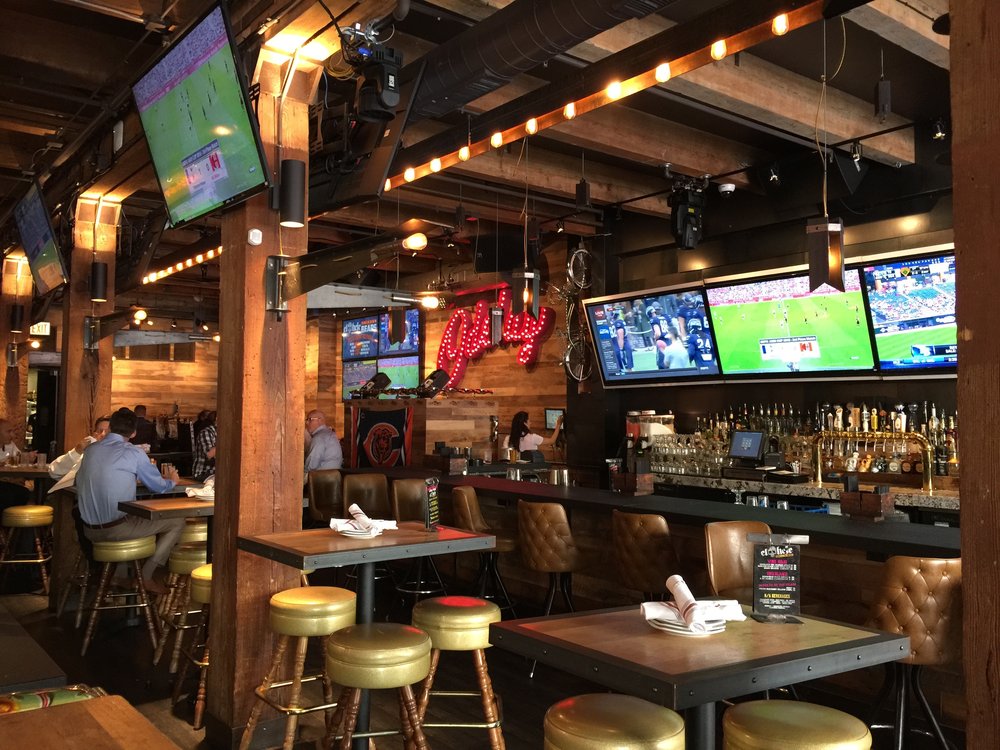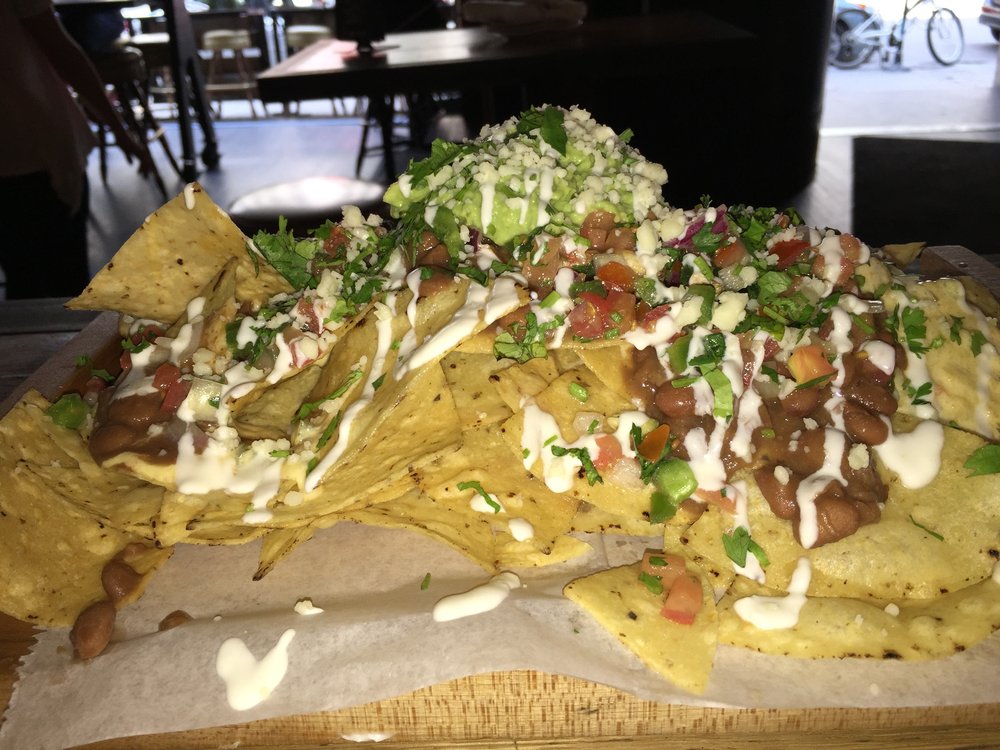 **** (4 stars)
My second visit to El Hefe was much more successful than my first. I really liked the food, and the service was good.
I was a bit hesitant to try this place because of its reputation as a noisy dive bar and a jam packed disco. But that's at night. At lunch time it's just a Mexican restaurant. It was still noisy on my first visit, but the place was empty on a Friday at lunch during my second visit.
The nachos are a very generous pile of just about everything you've ever seen on nachos. The underlying chips are thin and crispy, and the only fault I found was the use of liquid cheese rather than melting real cheese under a broiler.
The guacamole and chips are also a very generous serving (and were free, because of a yelp check-in. Deal!)
I really liked the two tacos I had: pastor, and crispy fish. Both were on small single tortillas and piled high, so you have to eat at least half before you can pick them up.
My companion said the quesadilla was one of the best she's had, and since she makes the best quesadilla I've ever had, that was high praise.
The margaritas are served in a 20-ounce glass, but they're more than half ice cubes.
Service was friendly and efficient.
El Hefe
15 W Hubbard St
Chicago, IL 60654
(312) 548-6841
http://www.yelp.com/biz/el-hefe-chicago-3