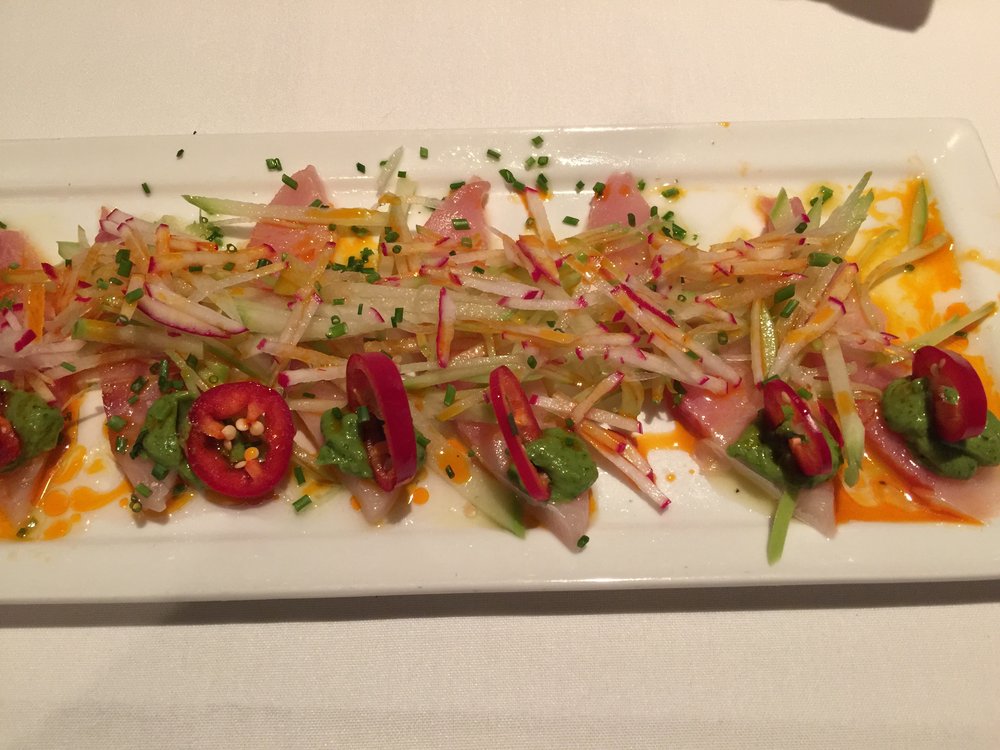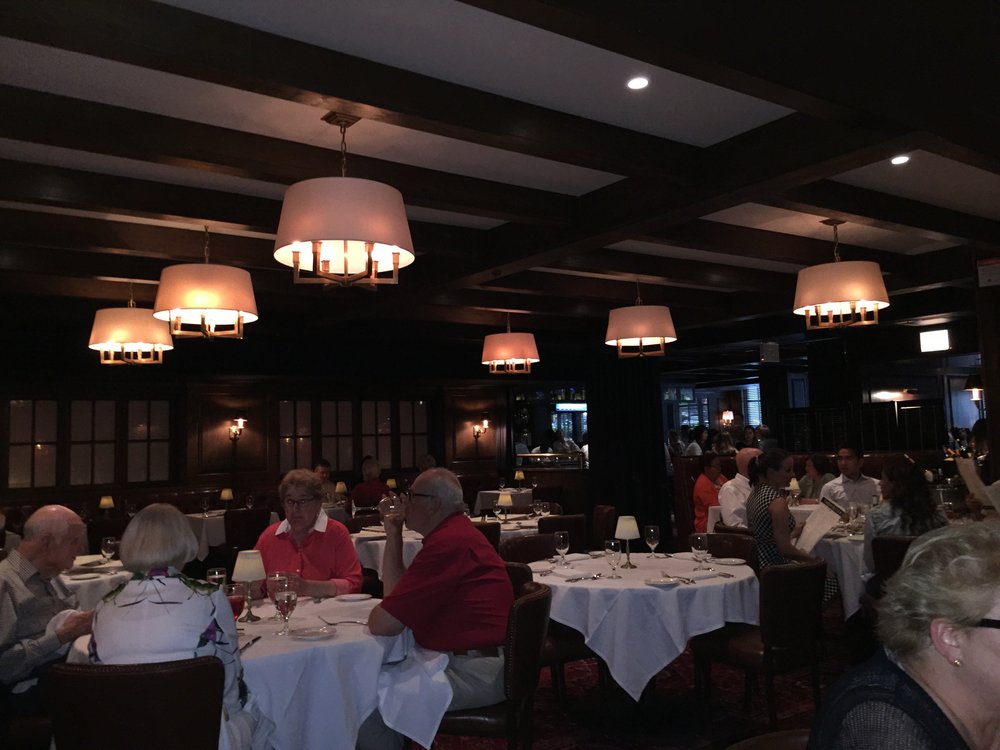 **** (4 stars)This may look like any of the hundred other steakhouses in River North, but the food here is a cut above (no pun intended) and it's not all about steak.
The bar can be pretty loud after work, and the patio gets crowded on nice summer days, but even when full the dining room has some reasonably un-boisterous corners.
We started with the excellent smoked salmon, a generous serving with bagels and condiments, and the hamachi crudo, which was topped with peppers with just the right amount of spice.
For entrees we also enjoyed the rich and tasty Oak Aged Bourbon Barrel Meatloaf, which came with some very creamy celery root mashed potatoes. The Lake Superior Whitefish had a really nice crust and a pleasantly citrus-tinged beurre blanc.
The Not Your Father's Root Beer float was the perfect dessert.
Wine markup seems a bit steep, although there was a nicely priced Scotch flight the week we visited.
Tortoise Club
350 N State St
Chicago, IL 60654
(312) 755-1700
http://www.yelp.com/biz/tortoise-club-chicago-3