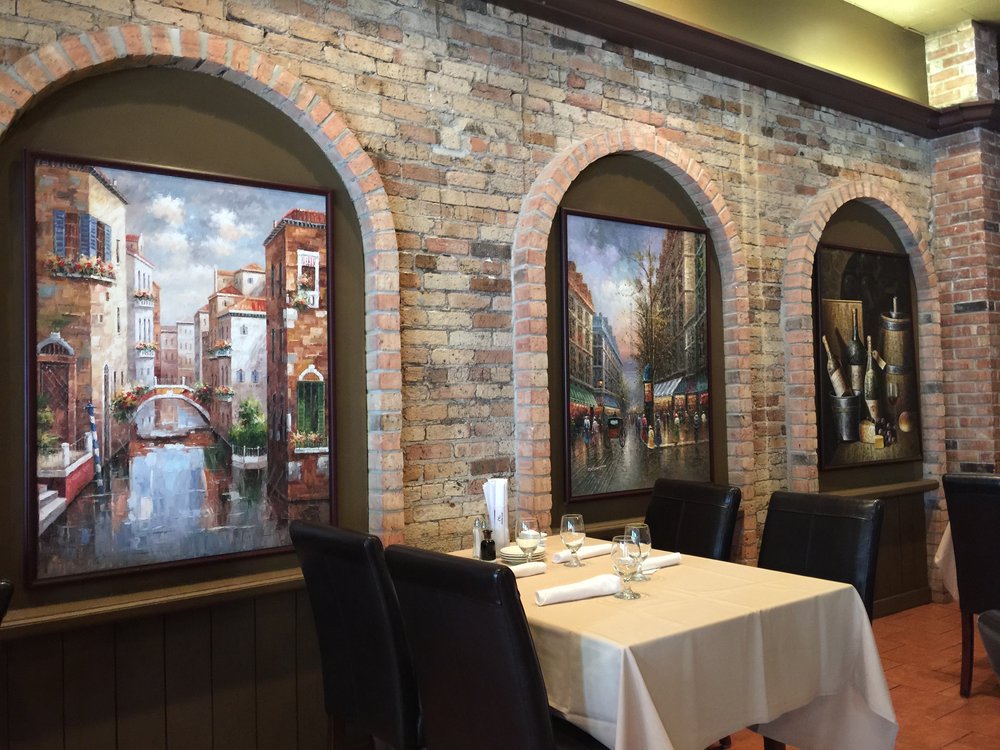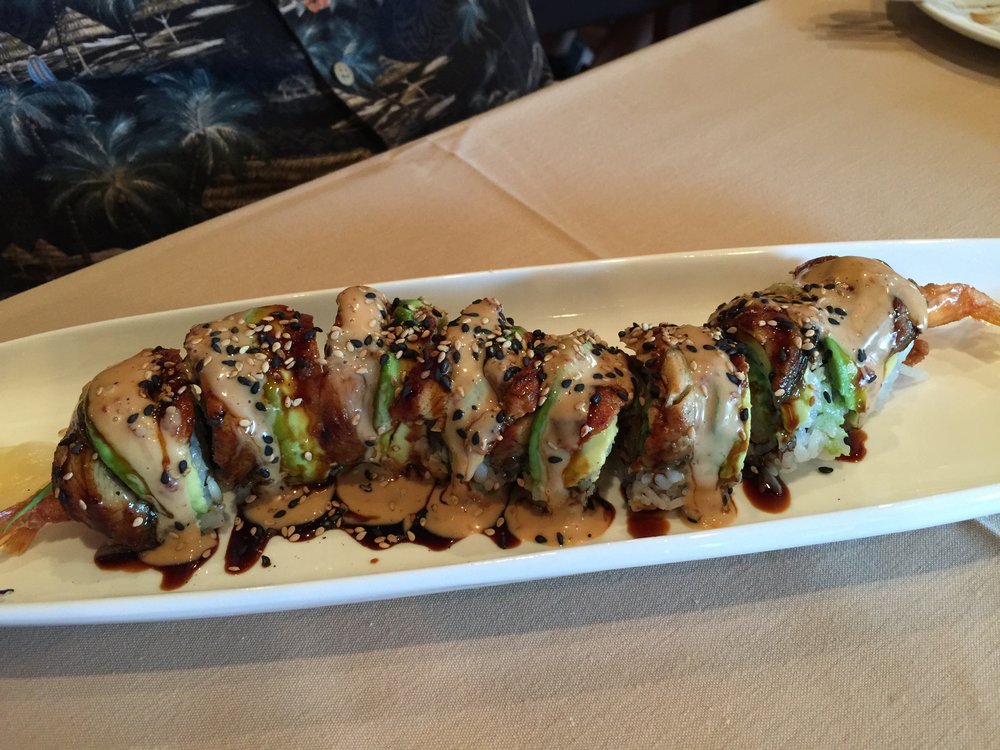 *** (3 stars)
With three sushi restaurants now within a two block radius, it's hard to understand why this former Mexican restaurant (I know the decor looks Italian, but whatever) has become a combination sushi and American concept.
We didn't try any of the American items, but the sashimi and sushi we had was all fine, although nothing stood out as particularly remarkable.
The salmon and hamachi appetizers were fairly similar, the main difference being minced onion on the salmon and jalapeño slices on the hamachi. Ceviche was served in a martini glass, and was mainly about lime juice and cilantro, which pretty much overwhelmed any fish flavors.
Rolls were somewhat more interesting. The Summer Roll (which according to our waitress "everyone orders") was a balanced blend of tuna, cucumber, jalapeño, cilantro and tempura flakes, topped with spicy mayo and sitting in eel sauce. The White Dragon was shrimp tempura with avocado, topped with eel and eel sauce. A few bits of the eel had a nice char that increased the complexity of the flavors.
The place is huge, with five dining rooms, although not all are furnished, and only two were in use. Service was efficient. The wine list is limited, and there are no sparkling wines, the best match for sushi. There are a few beers and sakes also available.
Mizuki Grill
474 Central Ave
Highland Park, IL 60035
(847) 926-7598
http://www.yelp.com/biz/mizuki-grill-highland-park