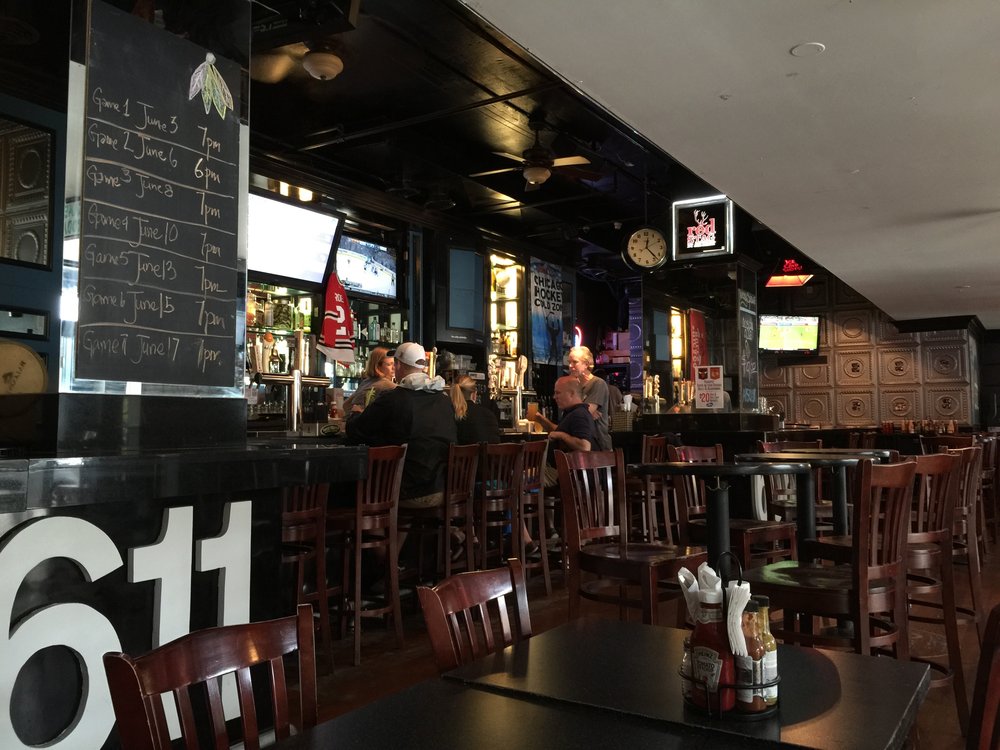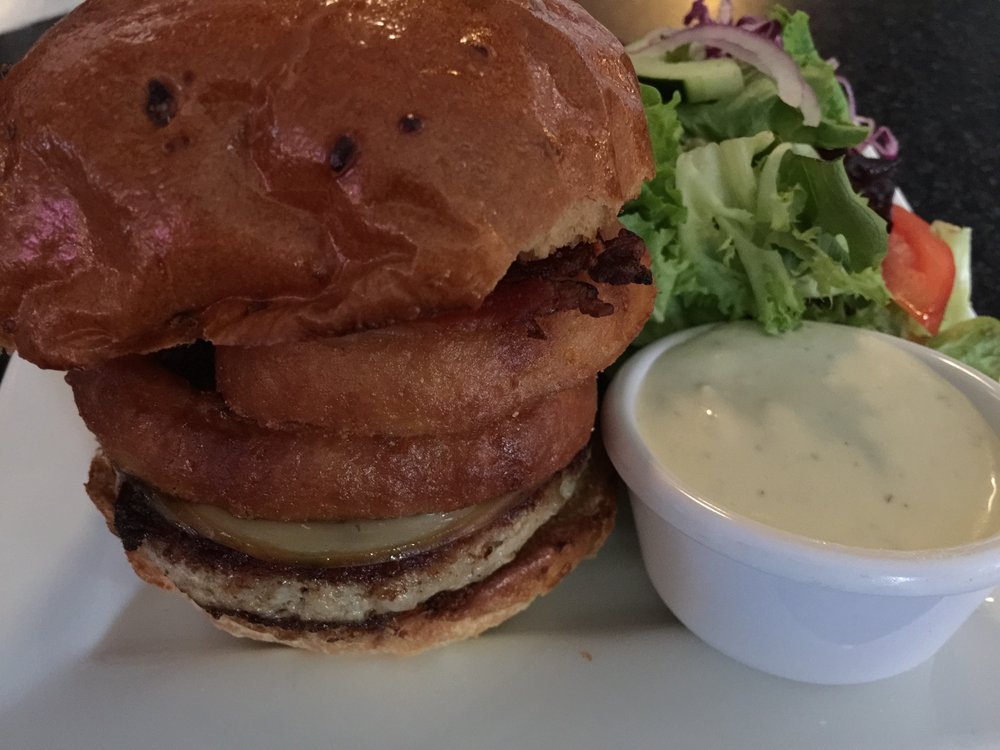 ***** (5 stars)
This place bills themselves as serving "the best burger in Chicago" and they may be right. I certainly can't remember having a better burger than their "Back O' Da Yards" burger. Funny thing is, it didn't contain beef. The ground pork patty had been cooked medium well, with a great crust on the surface, yet moist in the center. Two crispy onion rings and a generous serving of bacon rounded out the cooked ingredients. The bun was perfectly grilled, and the smoked gouda added a nice creaminess. A great burger.
I was also impressed with the mixed green salad I chose as a side. The greens were fresh, as were the accompanying, cucumber, onion and shredded carrots, and the blue cheese dressing, served on the side, was excellent.
There is a nice selection of draft beers. I really enjoyed the smoky stout I chose.
There are plenty of items on the menu other than burgers, although they're obviously a specialty. There are also plenty of TVs for sports fans, but i was pleased that the audio at lunch time when I visited ran more to Black Sabbath than sportscasts.
I'm glad this place is so close to my home base, as I will be a frequent visitor.
Blue Frog's Local 22
22 E Hubbard St
Chicago, IL 60611
(312) 527-1200
http://www.yelp.com/biz/blue-frogs-local-22-chicago-3