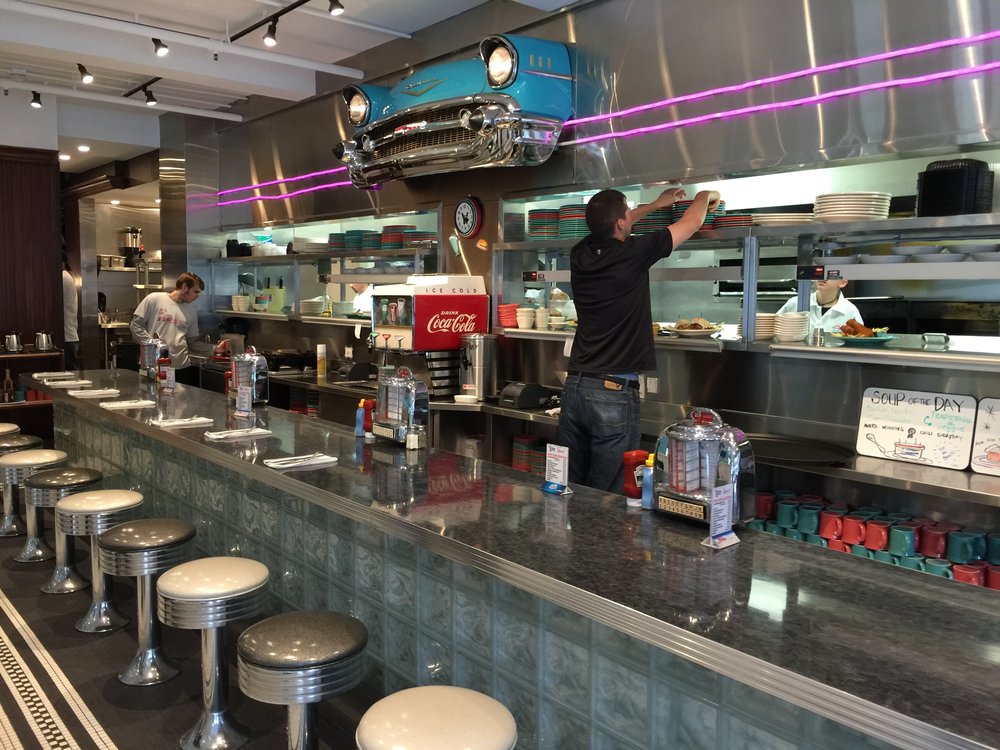 **** (4 stars)
This place is all about the decor, which is fabulous. I'm not sure there were any diners in the 50s that were actually this nice, but it gets each individual element perfect, right down to the two-tone glittery piping on the vinyl booths.
The menu is exactly what you'd expect from a place that serves 50s comfort food, with very little concession to modern nutrition. Everything we tried was good, and probably less greasy than its 50s inspirations.
Service was attentive and friendly. This is an excellent choice for before theater dinner.
Circa 57
101 W Campbell St
Arlington Heights, IL 60005
(847) 392-1957
http://www.yelp.com/biz/circa-57-arlington-heights