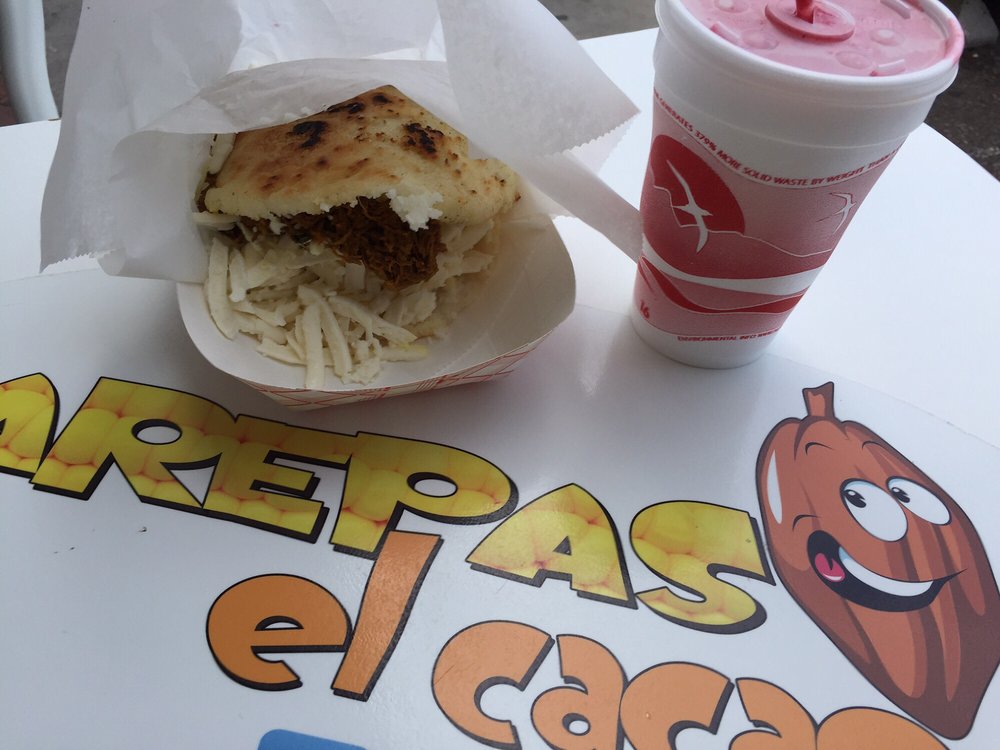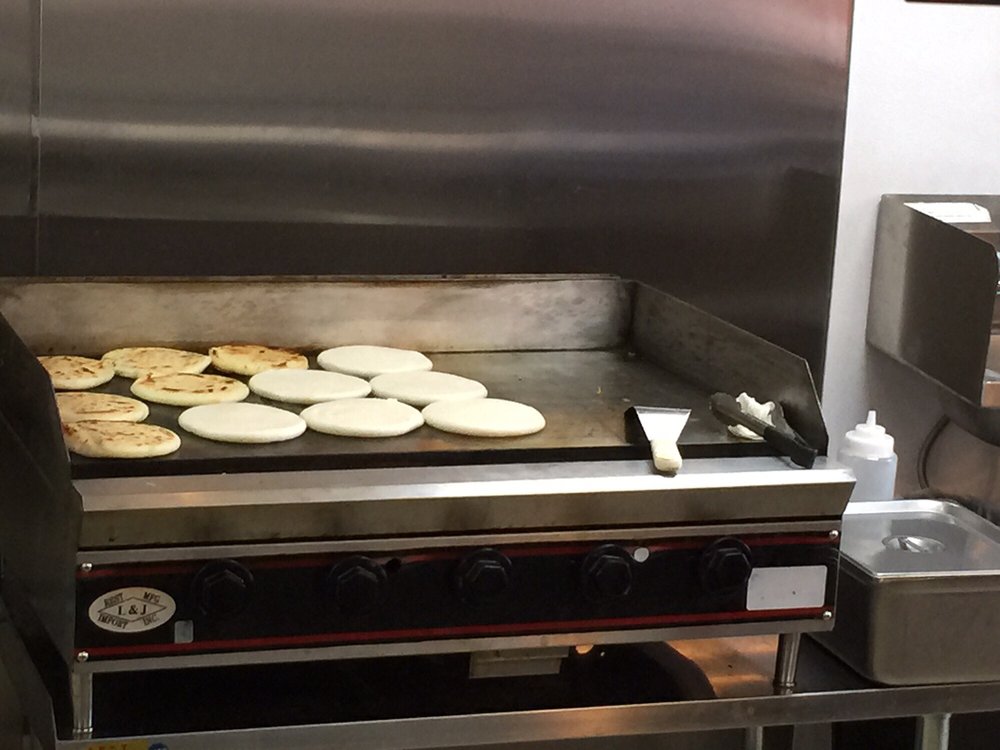 ***** (5 stars)
This tidy storefront serves prepared to order arepas with a variety of fillings and a nice assortment of sauces on the side. Although the name refers to chocolate, it's a Venezuelan expression that simply means "The Best" Arepas. And they are good.
I had the shredded beef version with white cheese. It was particularly good with the homemade green sauce.
The also have cachapas. Unlike the arepas, which are grilled, slit open and stuffed, the cachapas are sweeter, and are folded over to hold their payload.
I also enjoyed my blackberry smoothie, which wasn't too rich and had just the right amount of sweetness.
Arepas El Cacao
5389 S Kirkman Rd
Orlando, FL 32819
(321) 252-2226
http://www.yelp.com/biz/arepas-el-cacao-orlando-2