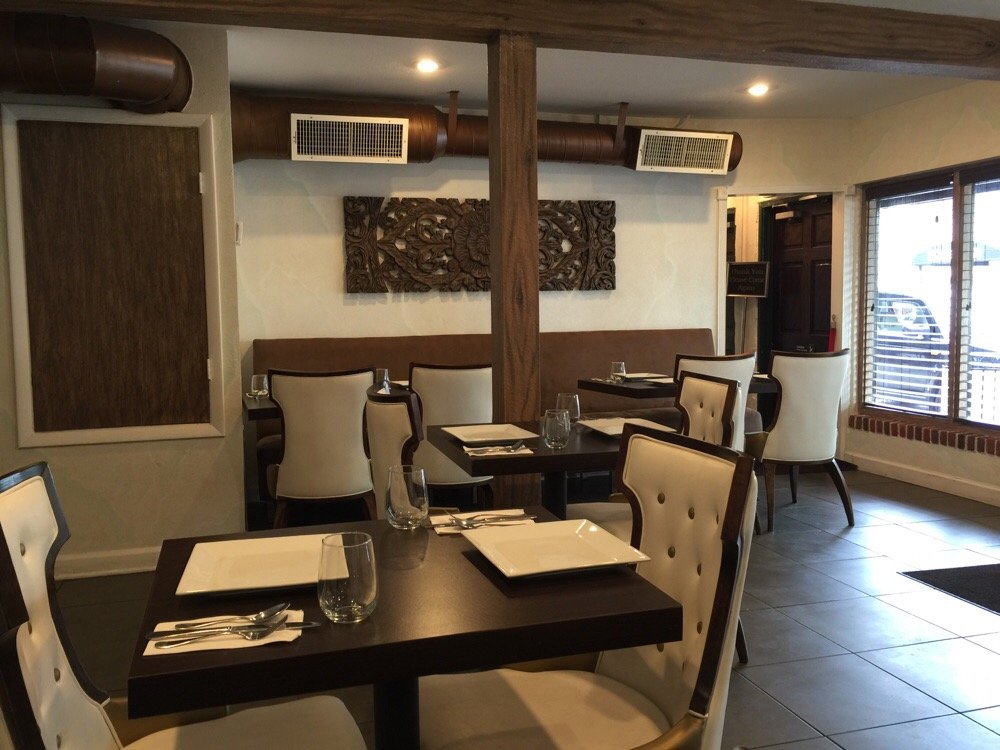 **** (4 stars)
This tiny space off of Hannibal square is owned by the people behind Saffron on Sand Lake Road, but it has better food and service.
We started with papadums and garlic naan bread. The papadums were more delicate than most, served with two chutneys, mint and tamarind. The garlic naan was particularly good, very thin and a bit crisp in the center, with lots of garlic.
Next we shared the tandoori platter, a combination of chicken, lamb, shrimp and sausage. All were very good although not remarkable.
We finished with an order of butter chicken, which was extremely flavorful, a bit more complex and slightly less rich than some versions.
Service was very attentive. There seemed to be more servers than patrons, although I guess Saturday lunch is slow. Although we didn't take advantage of it, there is a superb lunch deal, with a full meal for just about $10.
Many of the dishes on the menu are not names I'm familiar with from the other Indian restaurants I've been too, so I'm looking forward to returning and trying some new things.
Mynt
533 W New England Ave
Ste 100
Winter Park, FL 32789
(321) 441-9872
http://www.yelp.com/biz/mynt-winter-park