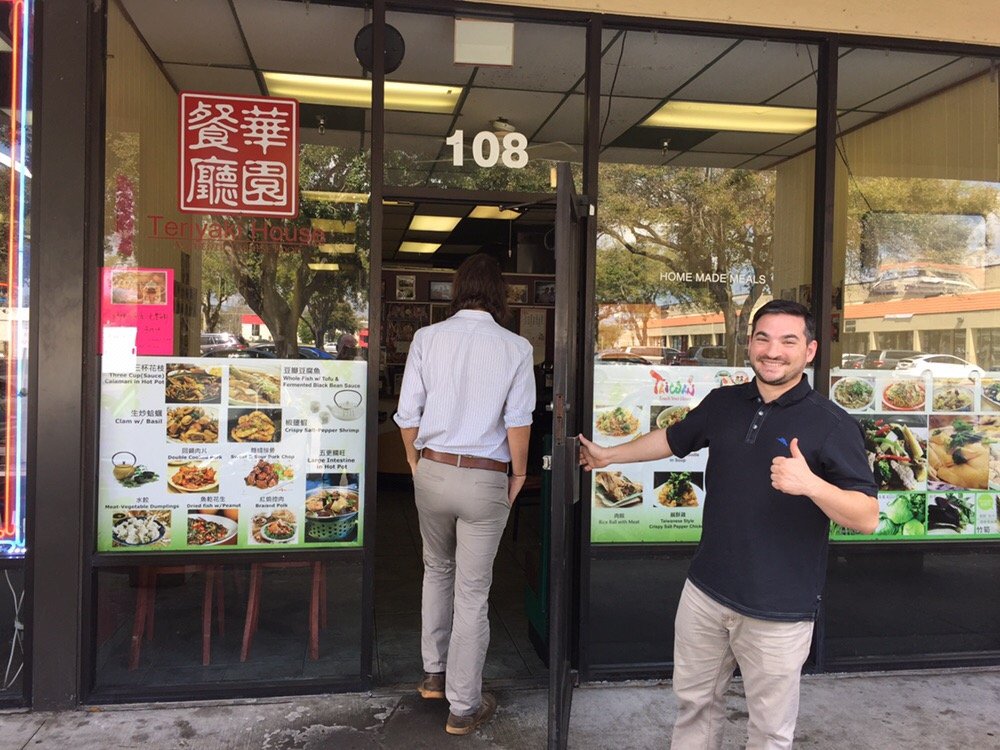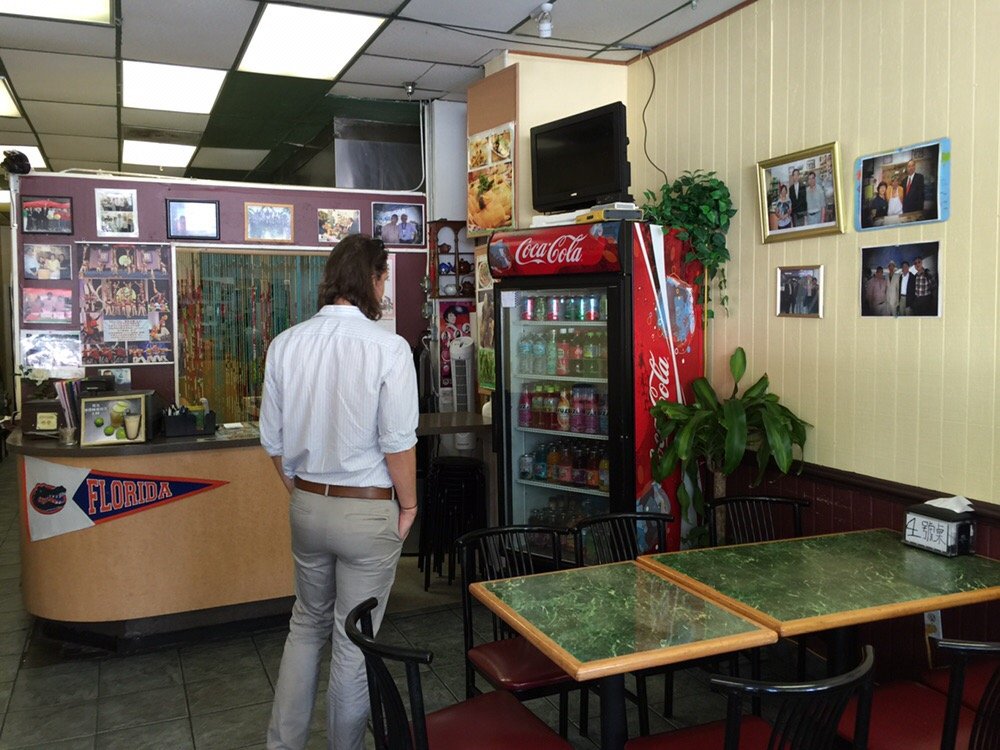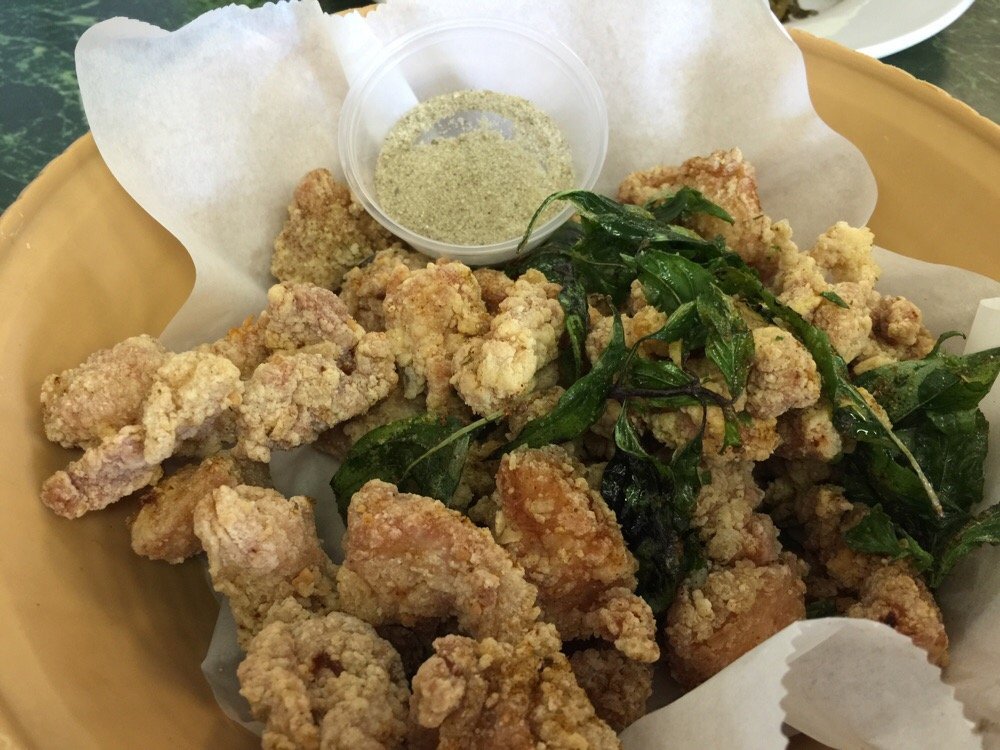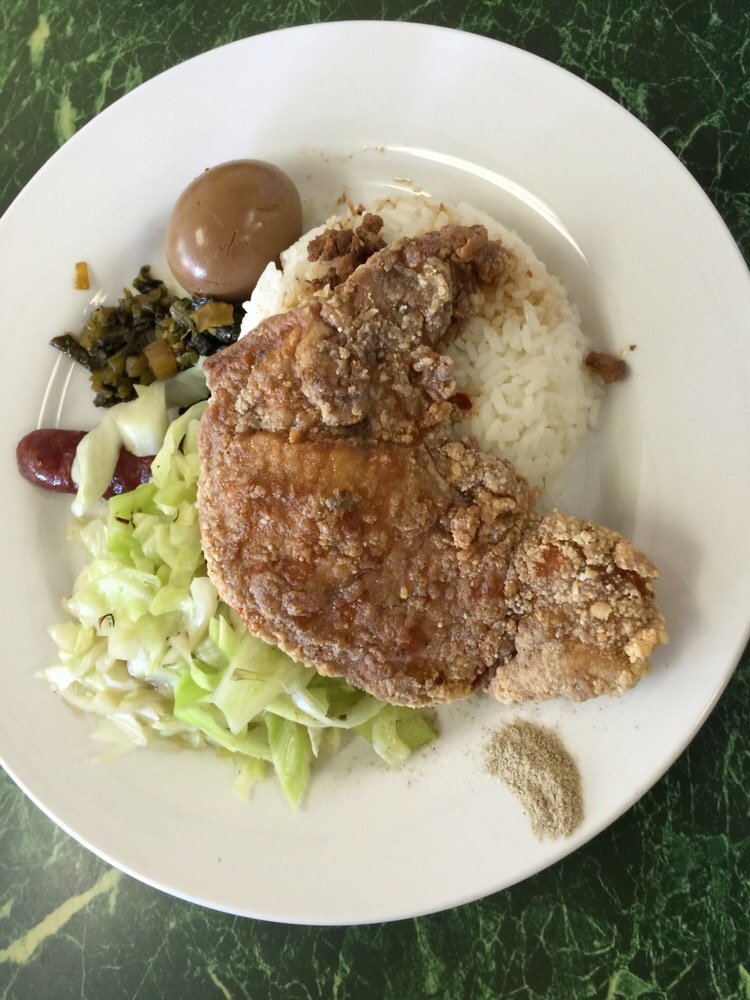 **** (4 stars)
I have no idea why this place is called Teriyaki house since it's not Japanese and they don't serve teriyaki. What they do serve is authentic Taiwanese food. You'll find it less oily and saucy and steamed than the Chinese food served around town.
The first challenge is to find the place. It's in a corner shopping center with a parking lot full of trees, the sign is small, and the place is only slightly wider than the single parking spot in front of it.
The second challenge is placing your order. The older gentleman at the counter when we arrived definitely did not speak English. Fortunately there are a lot of pictures on their menu, so even though much of the menu contains no English names or descriptions, you can make some good guesses.
We had three different dishes. Salt and Pepper Chicken was excellent–nice and crispy, not oily, and with some delicate fried basil leaves. The pork chop was similar; it was juicy and the accompanying sausage was delicious. The third dish will remain a mystery, although it was a bit like Kung Pao Chicken; we liked it the least of the three.
If you have experience with Taiwanese food, or are looking for something better than the many Chinese restaurants in Orlando, Teriyaki House is a great choice, even if it's not a teriyaki house.
Teriyaki House
5600 W Colonial Dr
Ste 108
Orlando, FL 32808
(321) 281-8088
http://www.yelp.com/biz/teriyaki-house-orlando