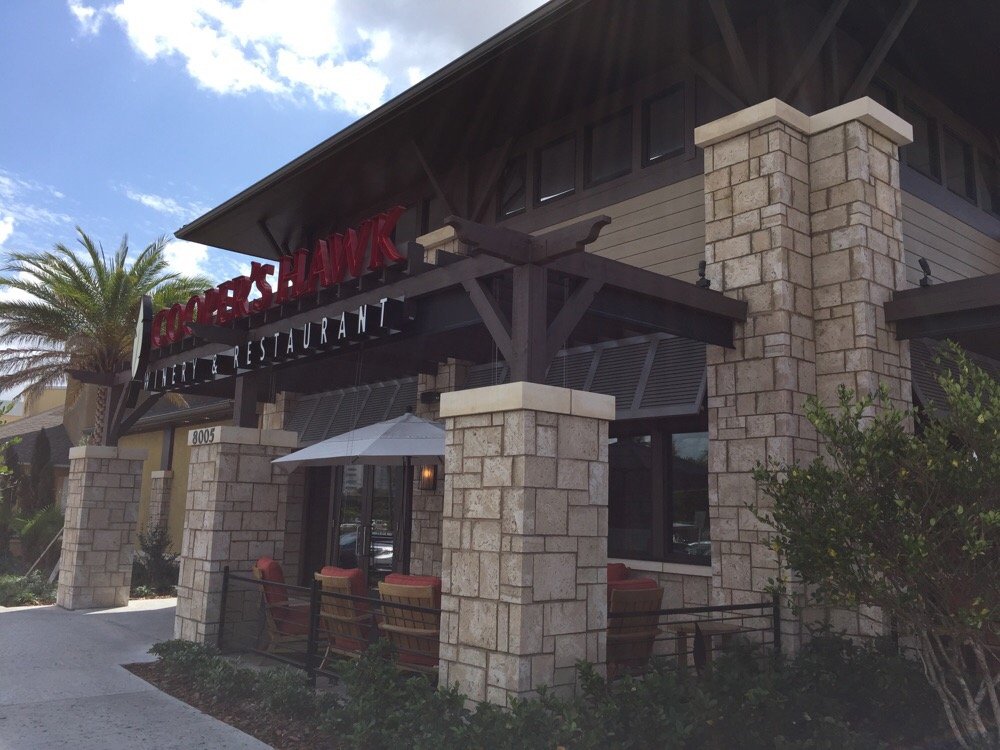 ***** (5 stars)
I was impressed by a Cooper's Hawk in Arlington, Illinois, so I was looking forward to this location in Orlando, and I wasn't disappointed.
The interior of these restaurants is particularly inviting, with high ceilings and great use of natural wood and winery related props to create a themed, but not clamorous environment.
The food offerings are quite broad, and everything we tried we really enjoyed. In particular the appetizers of Mexican Drunken Shrimp and Ahi Tuna Tacos were outstanding.
Of course, since it's a "winery" there are many, many selections of wine. I assume they source these from various negotiants, and they are well chosen to reflect a broad range of varietals and styles. The four wine tasting flights are a great way to explore the differences, and the pours are as generous as the pricing is reasonable.
Service was friendly, helpful and attentive. This place has definitely been added to our regular lunch rotation.
Cooper's Hawk Winery & Restaurants
8005 International Dr
Orlando, FL 32819
(407) 956-3400
http://www.yelp.com/biz/coopers-hawk-winery-and-restaurants-orlando-4