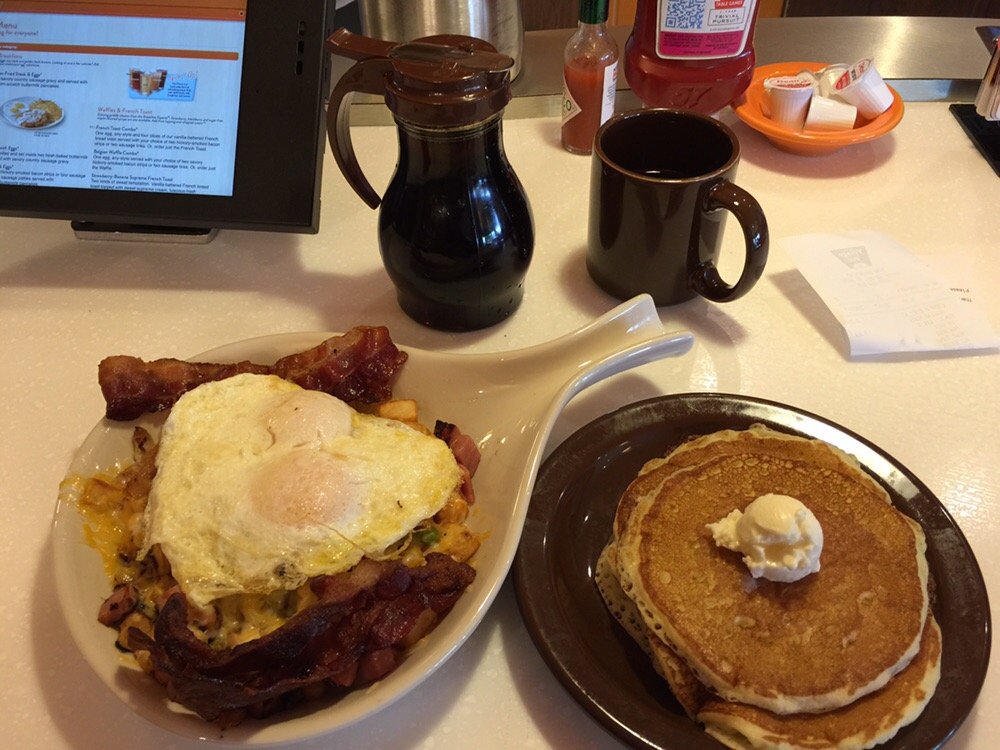 ***** (5 stars)
Wow. Service with a capital S! I've been to fine dining restaurants where I haven't gotten this level of service.
I was always a fan of the Village Inn when they were in Florida in the 90s, and was sad to see them close most locations, so it's nice to have them back.
This location had only been open a week when I went, and corporate management was still very hands-on, but it was clear that they were looking for extraordinary service personnel, and they found them. Everyone I encountered was extremely into their job.
The interior of the space is light and modern. I particularly liked the "technology bar" where I sat. I had the same thing I used to always have, a breakfast skillet, and it was prepared just the way I wanted.
Coupled with the attentive and friendly service, it was exactly what I'm looking for in a coffee shop breakfast, and I'll definitely return.
Village Inn Winter Garden
3130 Daniels Rd
Winter Garden, FL 34787
(407) 654-0736
http://www.yelp.com/biz/village-inn-winter-garden-winter-garden