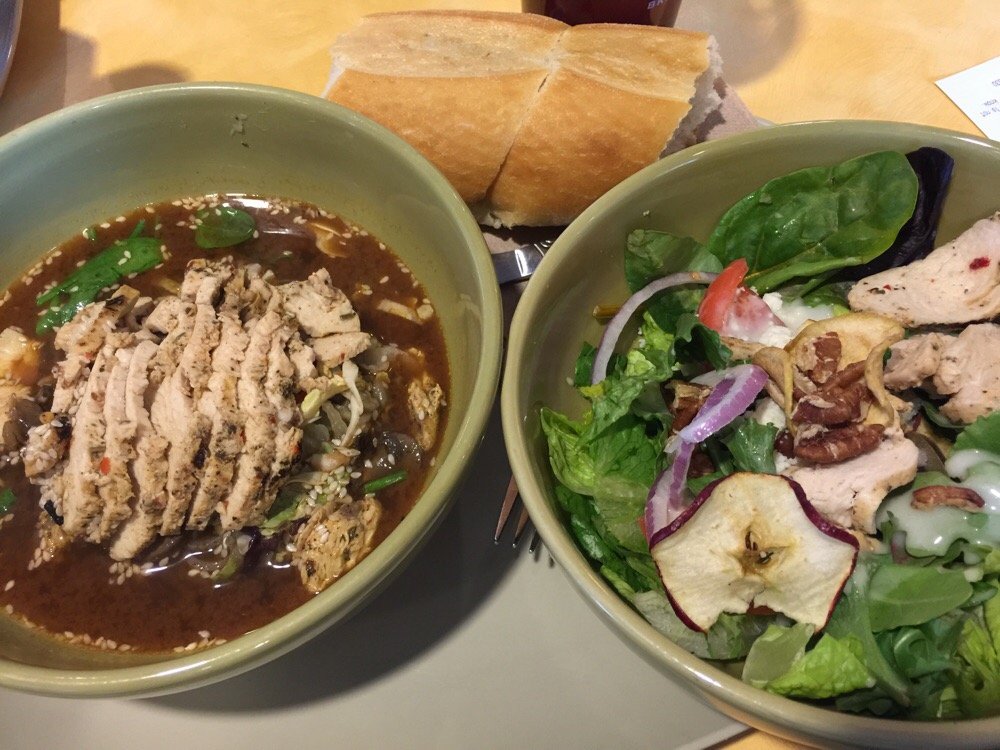 *** (3 stars)
It's hardly necessary to review a restaurant chain that most people have been to, so I'll restrict my comments to this particular store, and to the new food item introduced on this visit.
Compared to other Panera's this location is:
-nicer than most interiors
-a bit more difficult to park near
-has a friendlier staff
-has an annoying habit of paging you before your meal is actually ready.
The new item I tried was the Soba Noodle broth bowl with chicken. The broth had a pleasant Asian-inspired flavor, and there was lots of tender and savory chicken. The noodles were a bit odd, grayish with a square cross section, and finer than true soba noodles. Overall the complexity of the dish did not approach that of the Japanese Ramen bowls it imitates.
If you're looking for a Panera in Orlando, I'd rate this as the best one in the area.
Panera Bread
4700 S Apopka Vineland Rd
Orlando, FL 32819
(407) 217-6916
http://www.yelp.com/biz/panera-bread-orlando-10