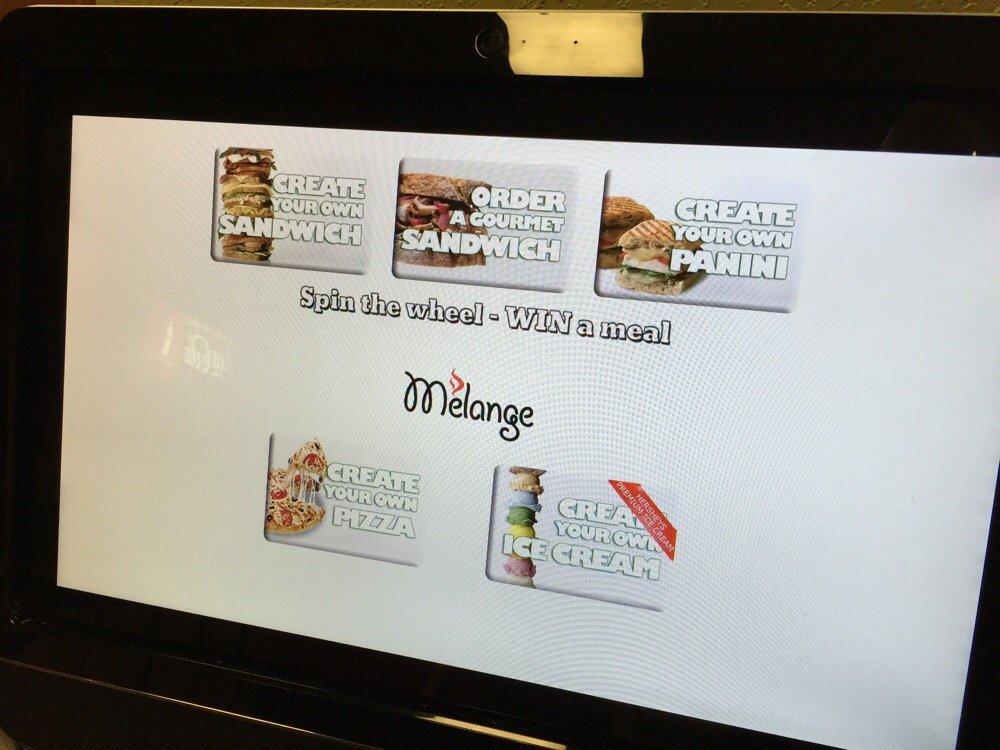 **** (4 stars)
I was very impressed by this creative concept. At first it does look like a CiCi's pizza, with its salad and pizza buffet.
But the real treat is at the back, where you can get a sandwich, panini, pizza or ice cream with virtually any combination of ingredients you can imagine, made to order. For sandwiches alone, with about a dozen breads, a dozen meats, and a dozen toppings, there are a lot of possibilities.
You can order at the counter, but it's fun to use the two touchscreens to assemble exactly what you want. Then it's promptly made and delivered to your table. I selected rye bread, ham, turkey, swiss, fat free mayo and banana peppers. The sandwich turned out great, and all the ingredients were fresh and delicious. It was accompanied by a very tasty and zesty potato salad.
This is a great place for families, because there's something for everyone, but it's also one of the better places in town to get a sandwich, and I'd actually rate it above any of the sub shops and delis in the area. In fact, the only thing I didn't like about it is the bright fluorescent lighting.
And at $7.99 for lunch, it's hard to imagine a better deal.
Melange
8261 S John Young Pkwy
Orlando, FL 32819
(407) 704-3821
http://www.yelp.com/biz/melange-orlando