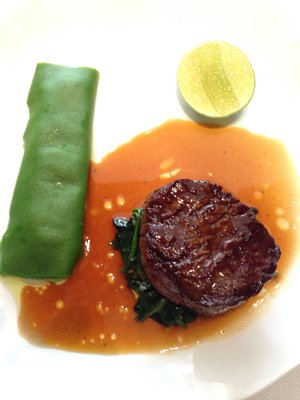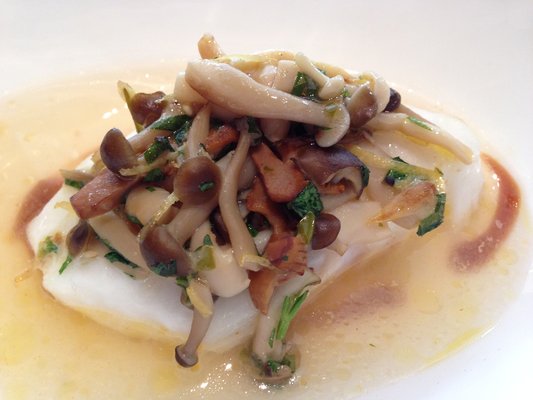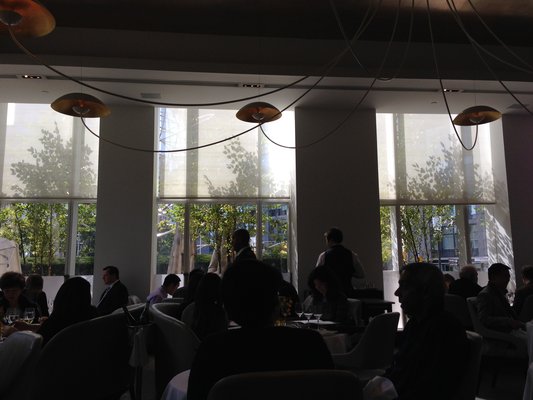 ***** (5 stars)
For more than a decade we've been coming here, and it remains our favorite restaurant in New York. The dining room is elegant and uncrowded, a rarity in the city.
The food is delicate, complex, and constantly evolving. The best deal in the city is lunch at Jean George, where you can assemble your own multi-course meal or choose a tasting menu for a fraction of the price of dinner.
The wine list pricing is excellent, and there is a nice selection of high quality wines by the glass or even half glass, making it easy to assemble your own wine pairings.
Service is professional, friendly and knowledgable, and even though we're probably outnumbered by the staff, it never feels overwhelming, just perfect.
Jean-Georges
1 Central Park W
New York, NY 10023
(212) 299-3900
http://www.yelp.com/biz/jean-georges-new-york