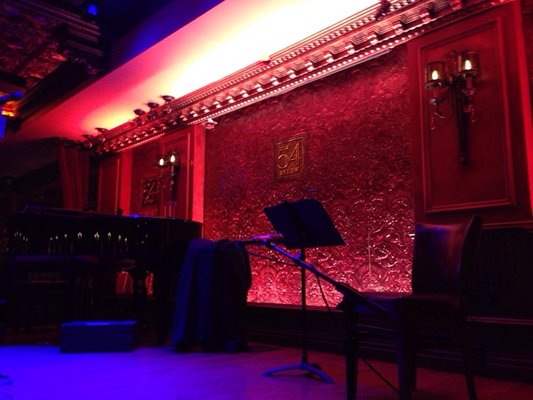 **** (4 stars)
This is a excellent intimate live music venue. Acoustics are very good, and there is a pretty good lighting system as well.
The majority of the seating is at long tables pointed toward the stage, so some seats tend to be faced away from the performer, and those seated in the first few slots (and I do mean slots) may find the lighting in their eyes. A few booths along the back provide the most comfortable seating.
Food is adequate. The french fries were excellent, and the Caesar salad was fresh. The ratatouille shepherd's pie was a bit disappointing. There's a nice selection of moderately priced wines.
Service is friendly and unobtrusive.
54 Below
254 W 54th St
New York, NY 10019
(866) 468-7619
http://www.yelp.com/biz/54-below-new-york