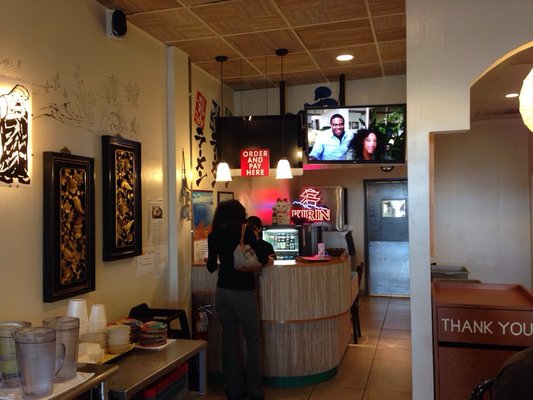 *** (3 stars)
This small place in the Asian plaza on Colonial offers a nice variety of Ramen dishes, plus an assortment of more elaborate items. You order at a counter in the back, and then your food is brought to your table.
We tried the Shoyu Ramen, which is served with thin sliced pork. The broth was flavorful (and fairly salty) and the noodles had a good consistency.
The takoyaki would be an acquired taste. The deep fried balls had a nice outer consistency, but the gooey inside took some getting used to.
I also saw some tempura delivered to a nearby table, and it looked quite good.
There is an excellent bakery next door to satisfy your sweet tooth.
Sapporo Ramen
5080 W Colonial Dr
Orlando, FL 32808
(407) 203-6777
http://www.yelp.com/biz/sapporo-ramen-orlando