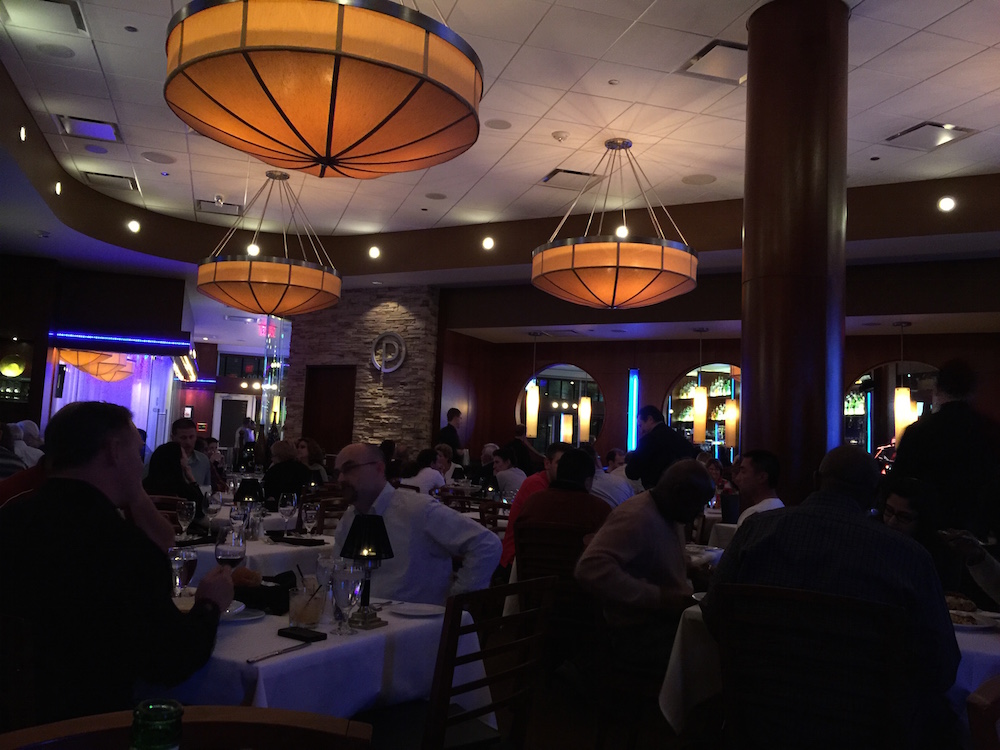 **** (4 stars)
A good choice if you can't decide between steak and seafood. The place can (will) get quite loud, so ask for a quiet table (one of the booths is best; booth 58 is ideal).
The tuna tartare appetizer and the house salad are standouts. Jalapeño au gratins are a great choice for a side, and are not particularly spicy.
There is an extensive selection of wines by the glass at reasonable prices.
Service is exceptional, perhaps the best on all of restaurant row. Live music on Thursday through Saturday is loud in the bar, but perfectly piped into the dining room.
Valet parking is available for those who can't be bothered to walk fifty feet.
Ocean Prime
7339 W Sand Lake Rd
Orlando, FL 32819
(407) 781-4880
http://www.yelp.com/biz/ocean-prime-orlando