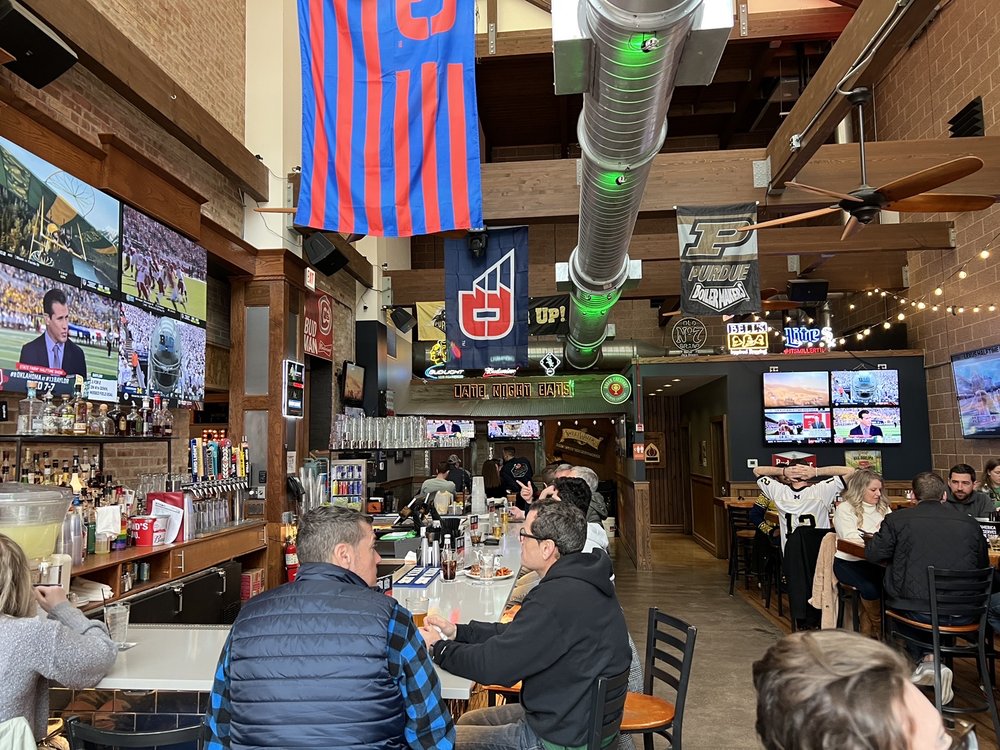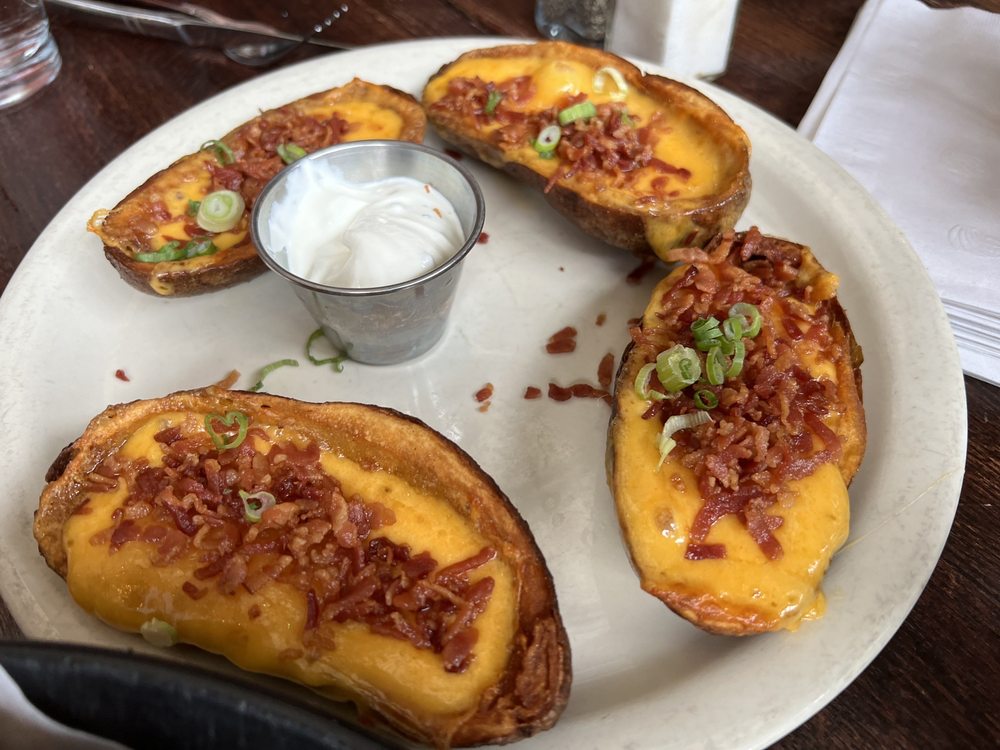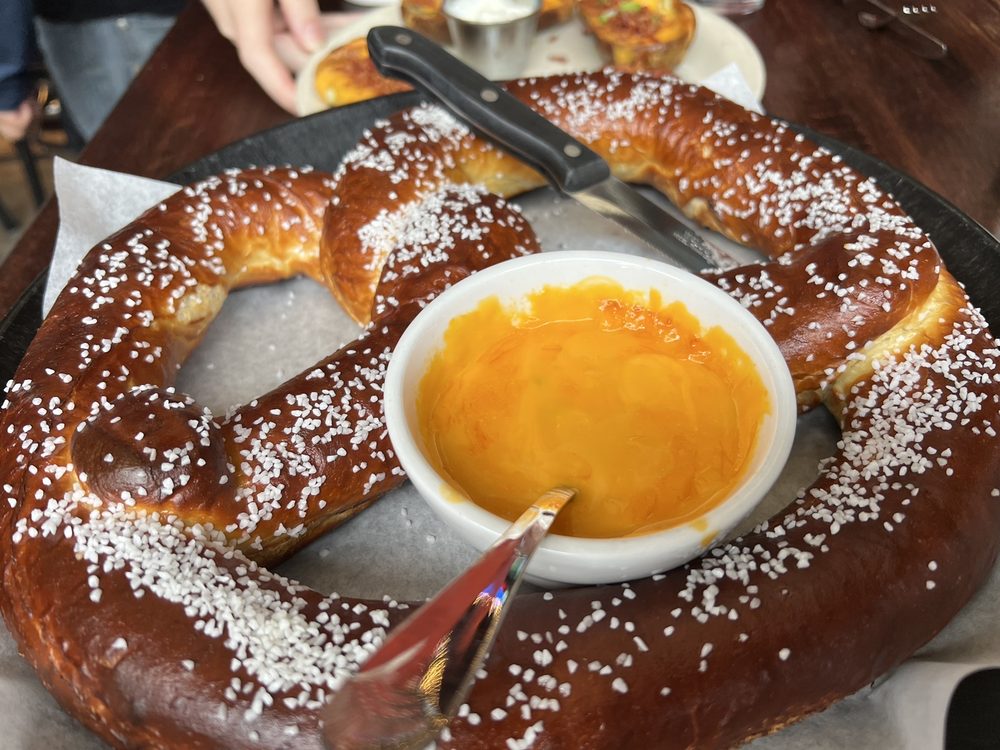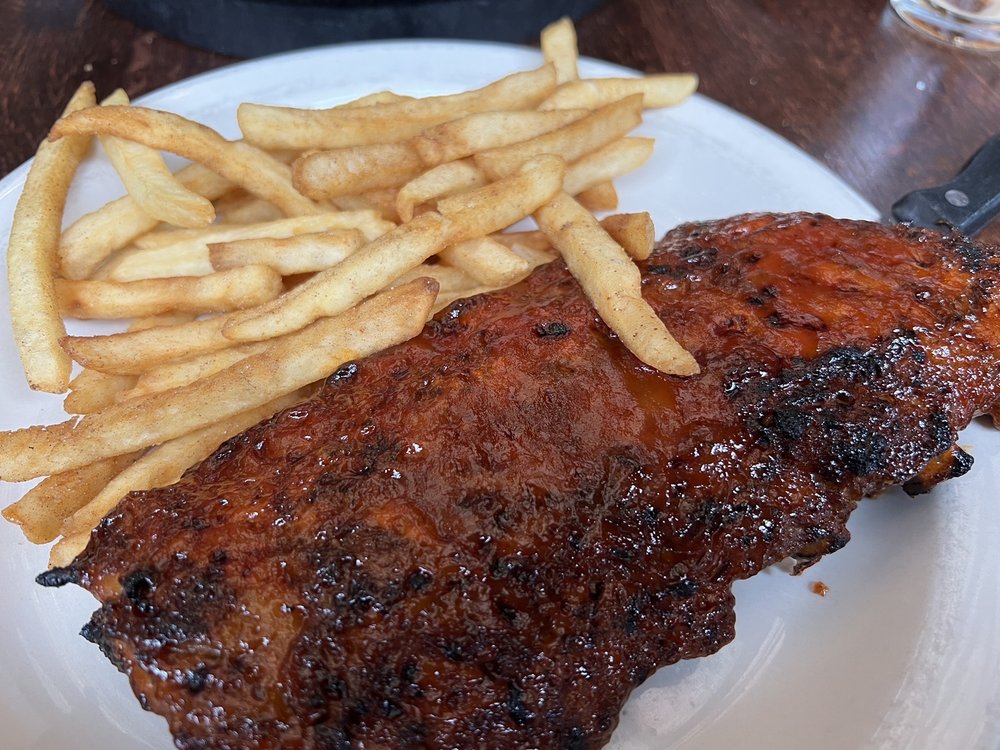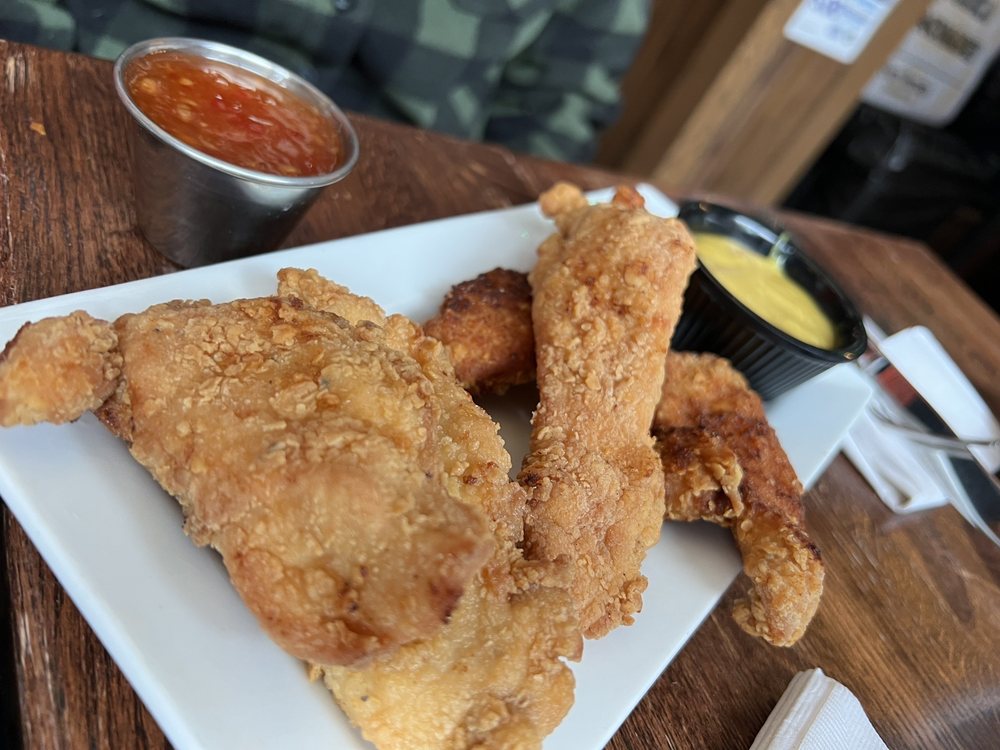 **** (4 stars)
From the description of "cozy fireplace" and BBQ, this wasn't what I was expecting, but I did enjoy it. True, there is a more tavern-like room with a fireplace, but most of the space is a sports bar, filled with TVs.
The Big Ass Pretzel is indeed giant, and very good, with a crisp crust and light interior, and served with a slightly piquant cheese dip.
The BBQ baby back ribs were also good.
I had an excellent porter, and an equally excellent Irish coffee.
On a Saturday at lunch they were very busy, but the service was on top of it, and the meal was enjoyable.
Fireplace Inn
1448 N Wells St
Chicago, IL 60610