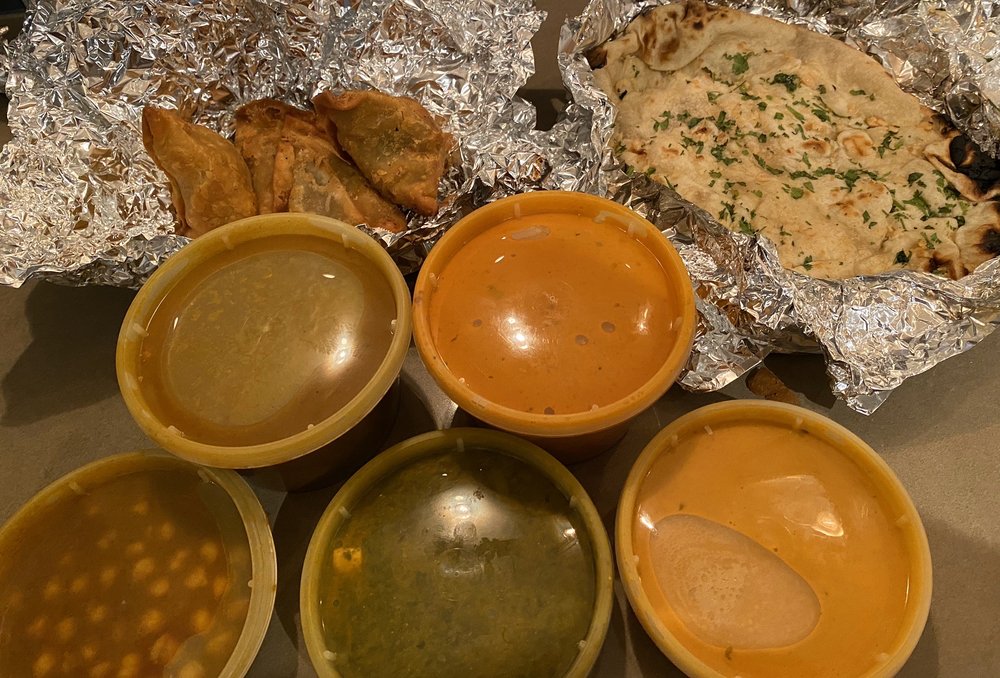 **** (4 stars)
We ordered delivery and the food arrived very quickly.
The papadums were crisp and intact, and the cilantro and tamarind chutneys were exceptional.
We tried the vegetarian combo and everything was good, but they were surpassed by the lamb curry and the butter chicken, which was as good as I've had.
Garlic naan was also very good. Next time I would put this in the oven for a minute to reheat, but everything else was piping hot.
As with authentic Indian food, no spice level options were available (at least online), but everything was at appropriate levels.
Royal Indian Grill – CLOSED
3223 N Clark St
Chicago, IL 60657