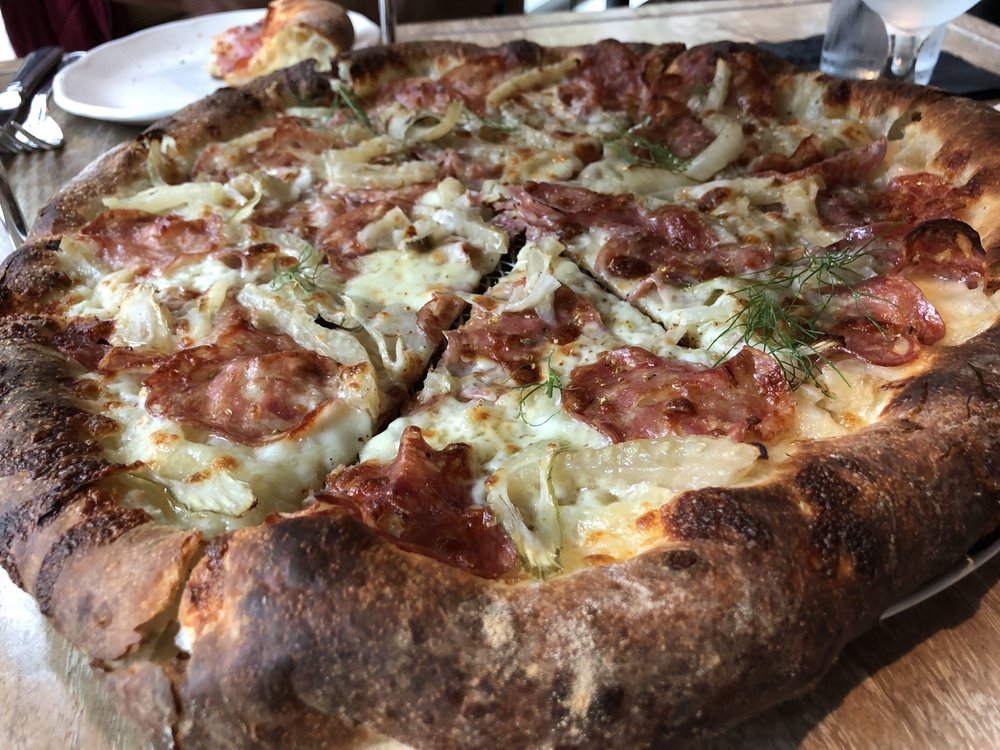 ***** (5 stars)
Robert's is in a lovely spot looking out onto the waterway, with a parade of people walking their dogs outside the large, often open windows.

This place has amazing pizza crust, thin and crisp, with an almost hollow crispy edge, and just the right amount of chewiness. The fennel pizza was delicious. There was fennel in the wafer-thin slices of sausage (not greasy at all) and also both fennel root and fennel sprigs on to. A subtle drizzle of honey really awakened the other flavors. Delicious!

Service was attentive, and Robert himself came by to thank us for coming in.
Robert's Pizza & Dough Company
465 N McClurg
Chicago, IL
60611
(312) 265-1328
https://www.yelp.com/biz/roberts-pizza-and-dough-company-chicago-2