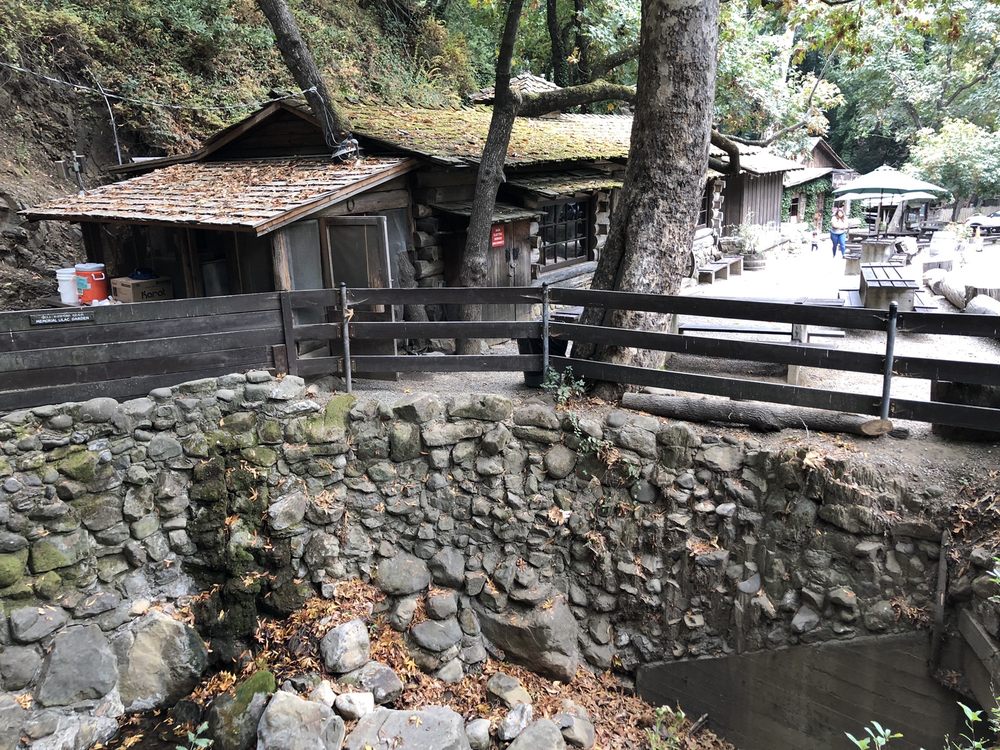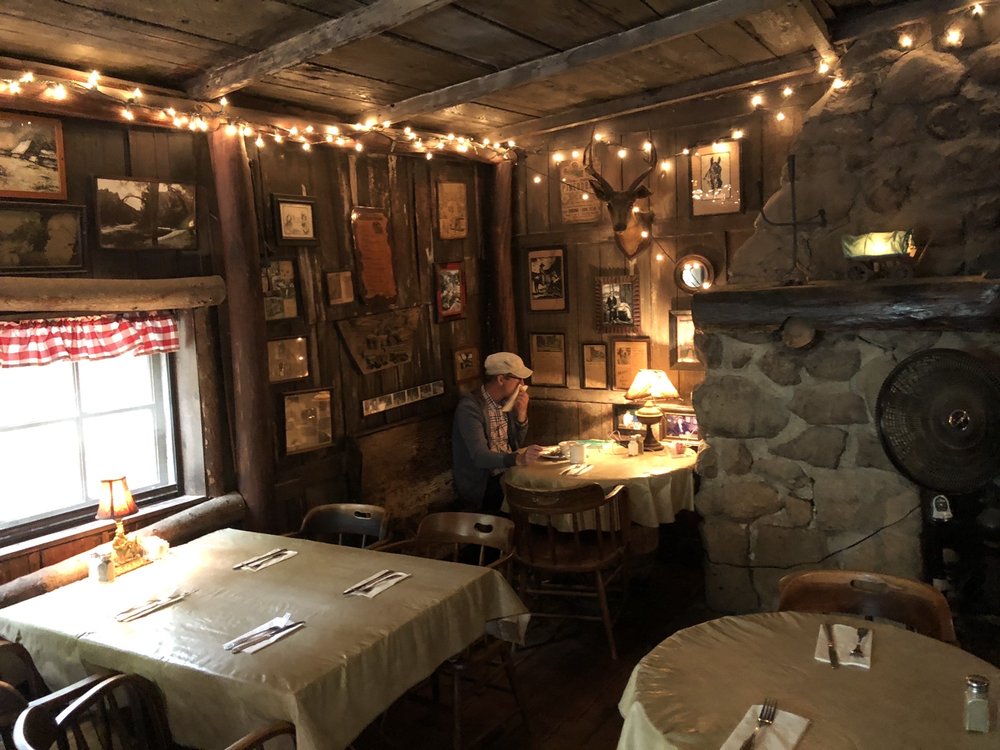 ***** (5 stars)
I've driven past here dozens of times but today was the first time I ever turned off the main road and wound my way down to the Cold Spring Tavern. What an amazing place! It's an old stagecoach stop, and retains all of the charm (and rickety wood construction) of its historic past.

Outside, a stream cascades down the rocks at the bottom of the canyon, and the building is surrounded by lush growth.

The restaurant is divided up into intimate rooms, with great mood lighting, and views of the woods.

Lunch offerings include salads and sandwiches and burgers. Both the chiliburger and venison steak sandwich were excellent, as were the accompanying fries and salad. Apparently the quiche is amazing, with a wonderful pastry crust, but the person before me got the last order!

Service is friendly, and the staff are definitely having a good time working there.
Cold Spring Tavern
5995 Stagecoach Rd
Santa Barbara, CA
93105
(805) 967-0066
https://www.yelp.com/biz/cold-spring-tavern-santa-barbara