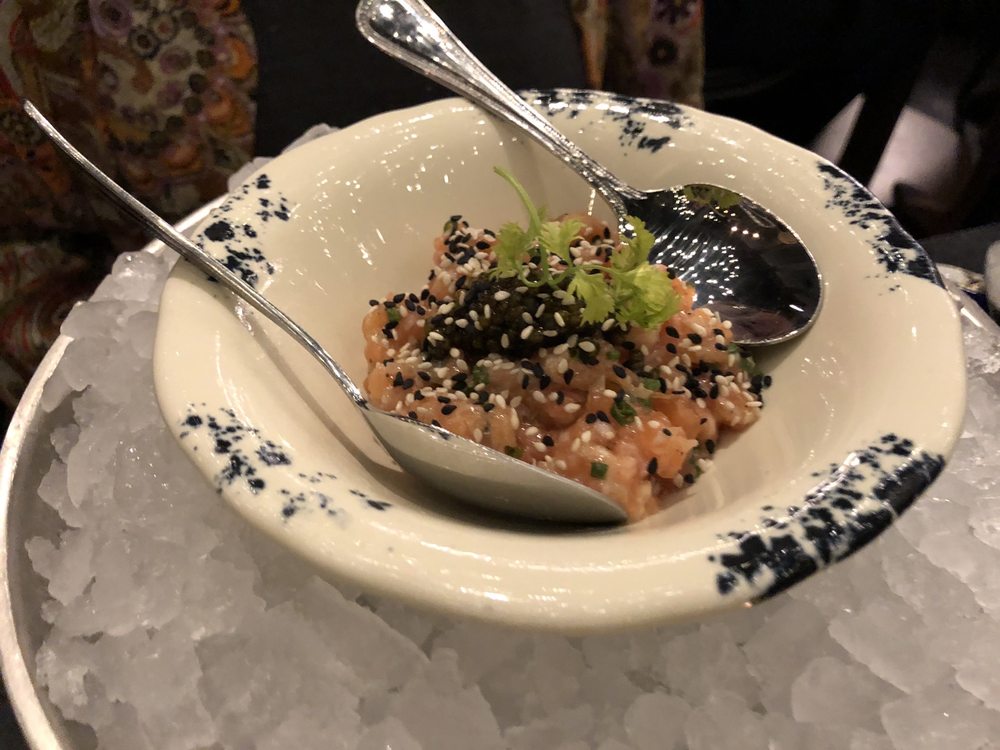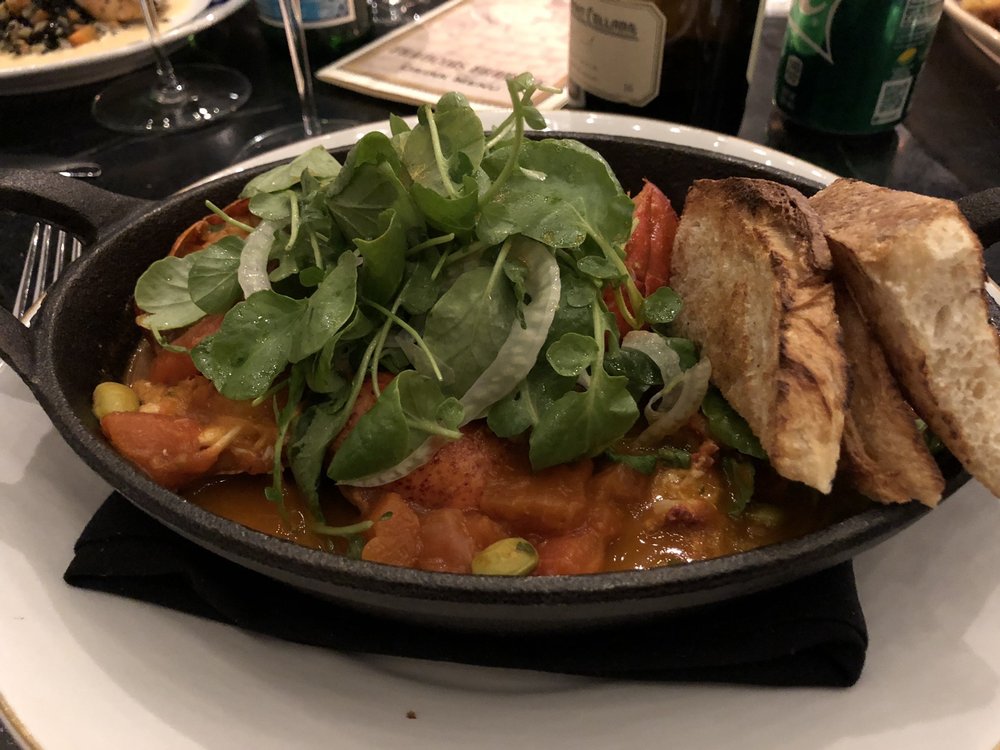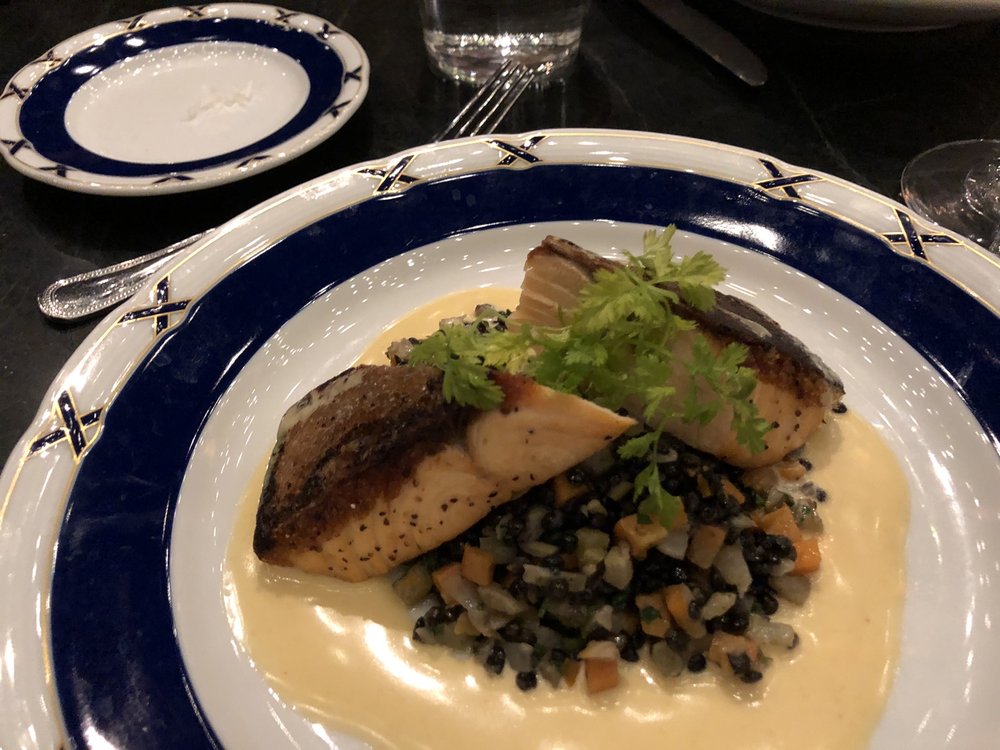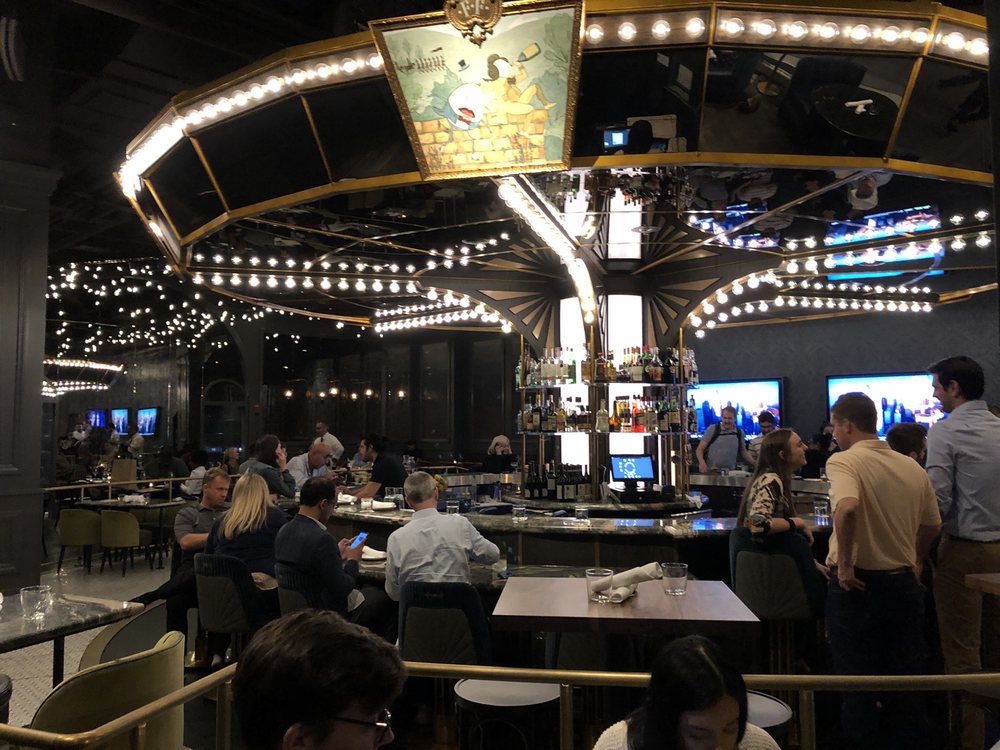 ***** (5 stars)
This is an interesting almost-French-bistro with some American items as well. A charming carousel bar is the centerpiece; it slowly revolves, about once an hour.

There is absolutely no acoustic treatment anywhere, and the walls are glass, mirror, and metal, so it can get very loud. The environment was much better as the evening went on and it started to empty out.

The triple creme camembert and the crispy brussels sprouts were delicious hors d'eouvres. Caesar salad is a very generous portion.

My entree, the lobster cioppino, was delicious. The broth was redolent with fennel, and the lobster was plentiful.

The wine list is a bit eclectic, but our waiter, who was also the sommelier, did a great job of finding something to our taste.
Francois Frankie
222 W Randolph St
Chicago, IL
60606
(312) 600-9659
https://www.yelp.com/biz/francois-frankie-chicago