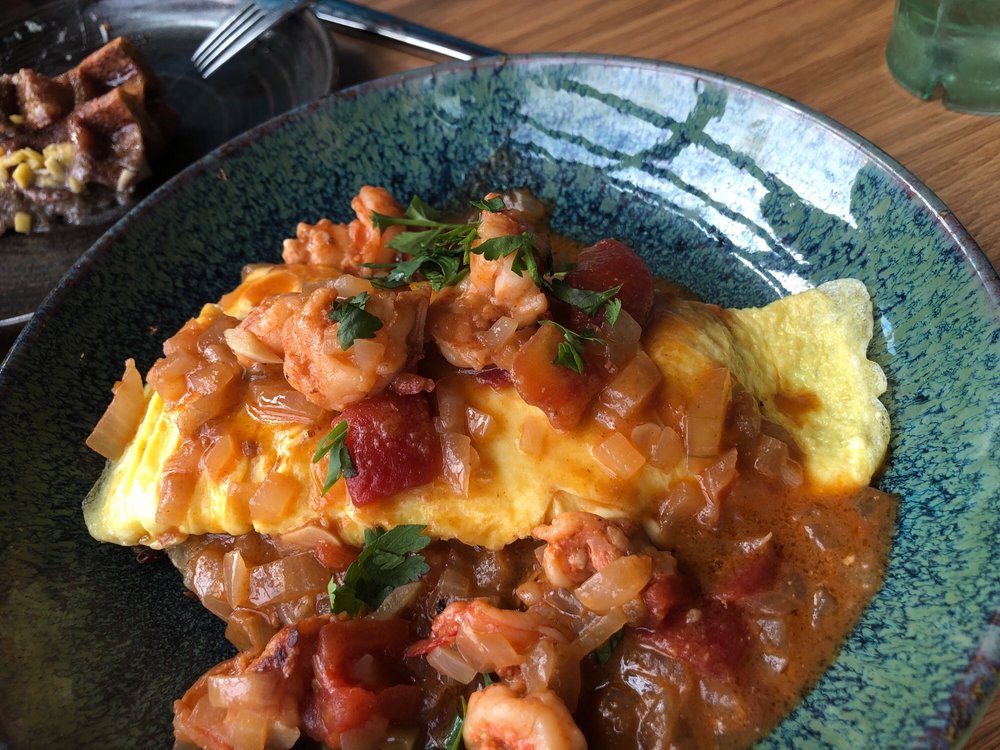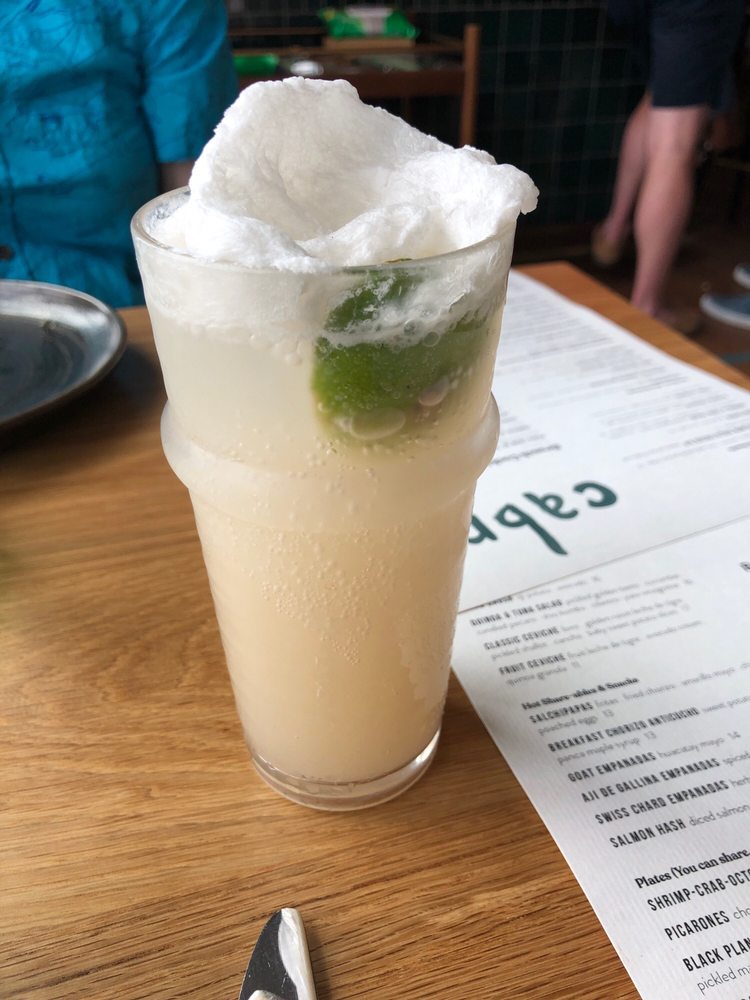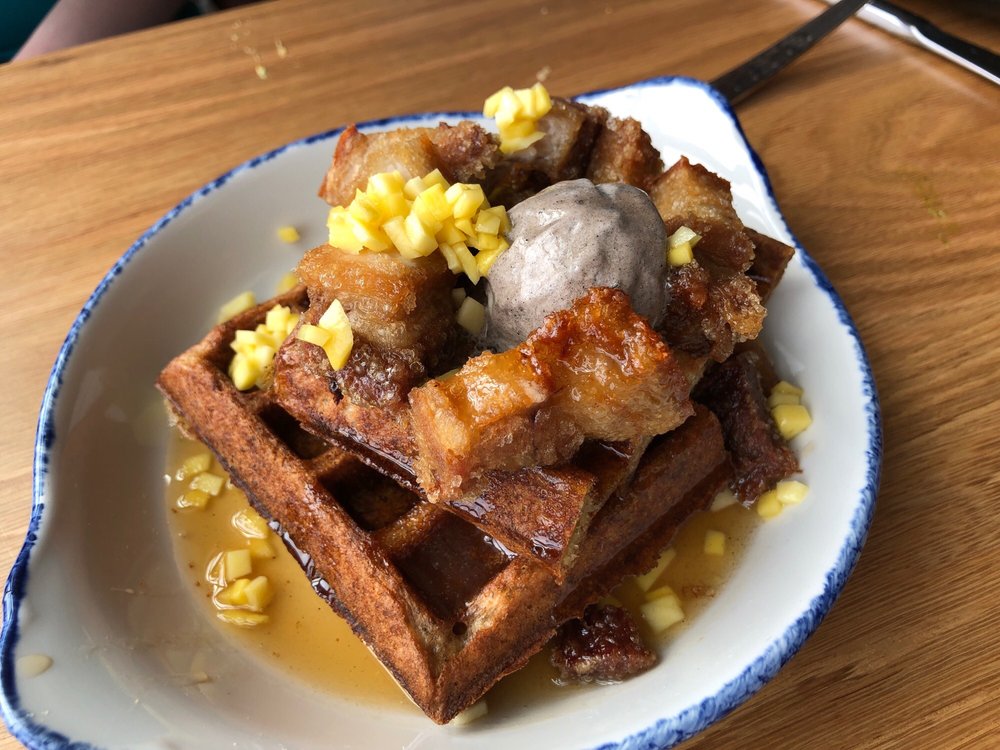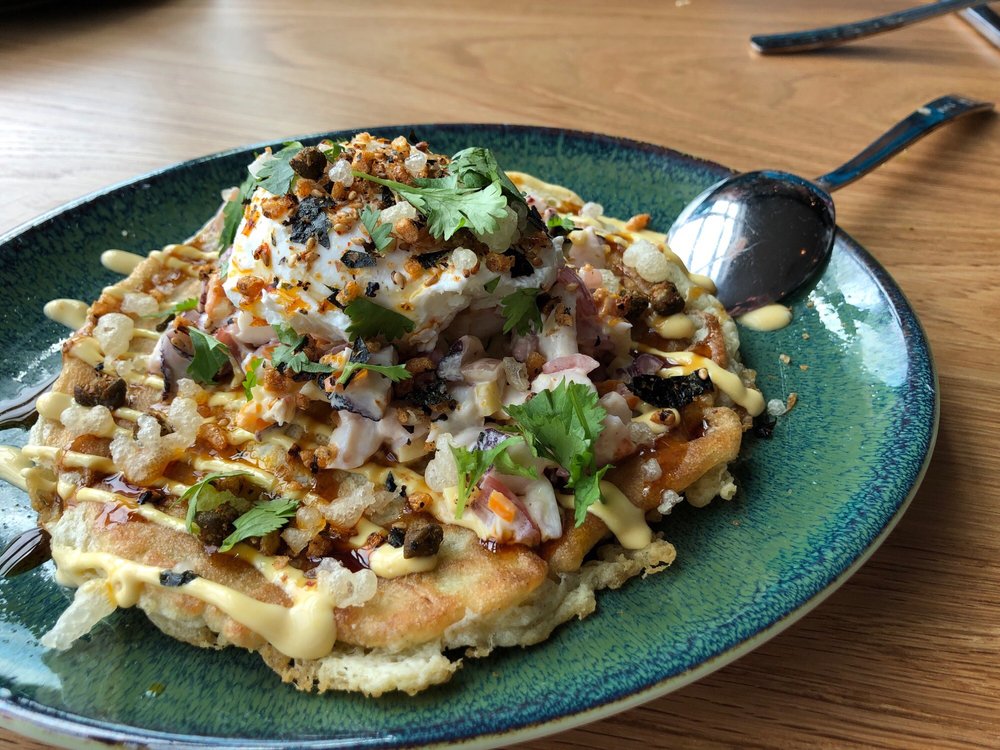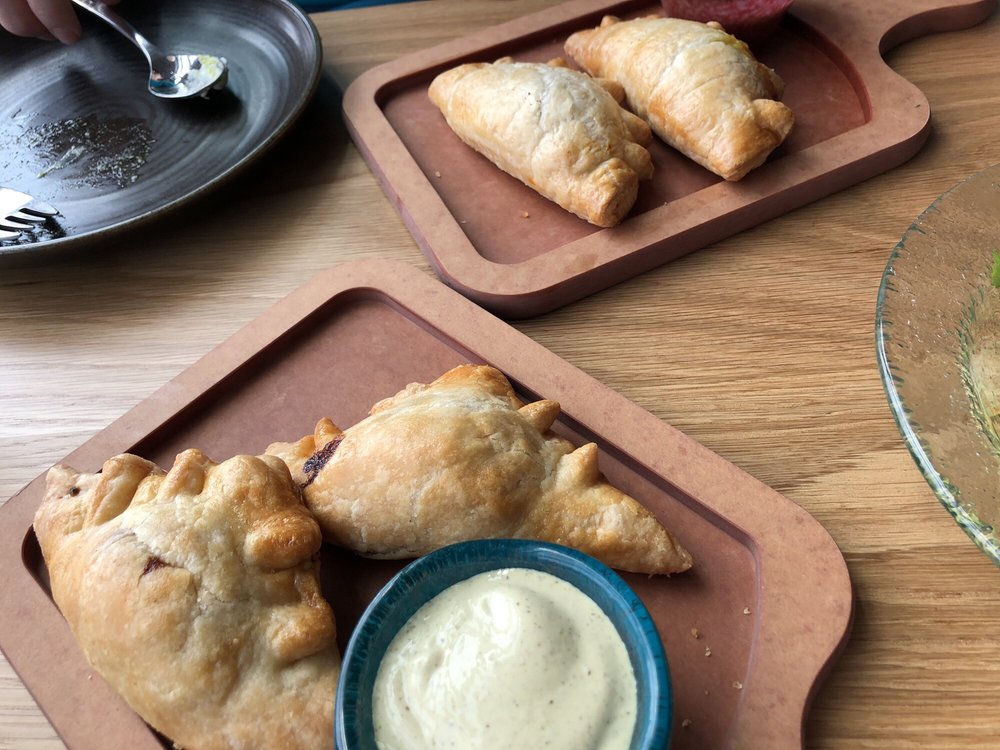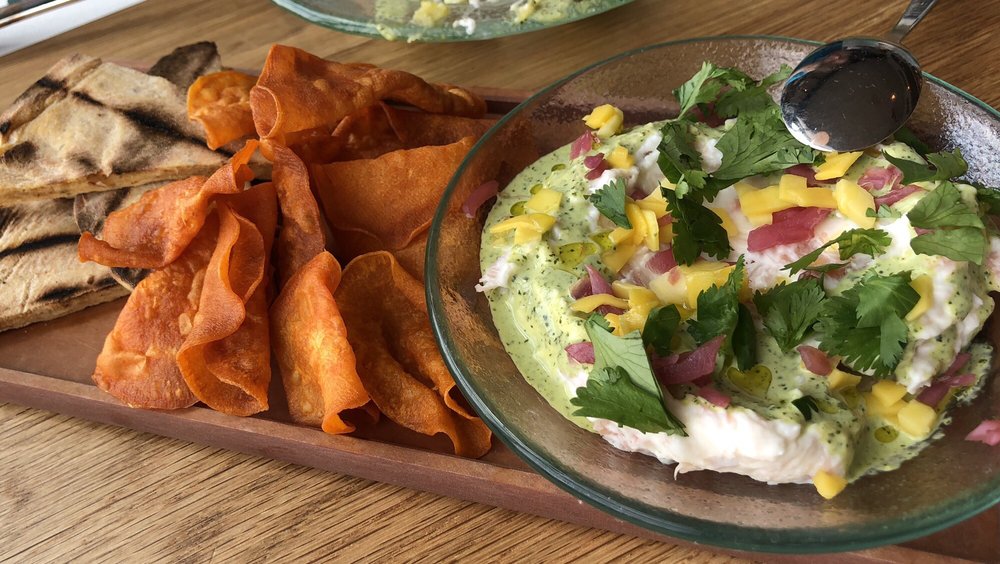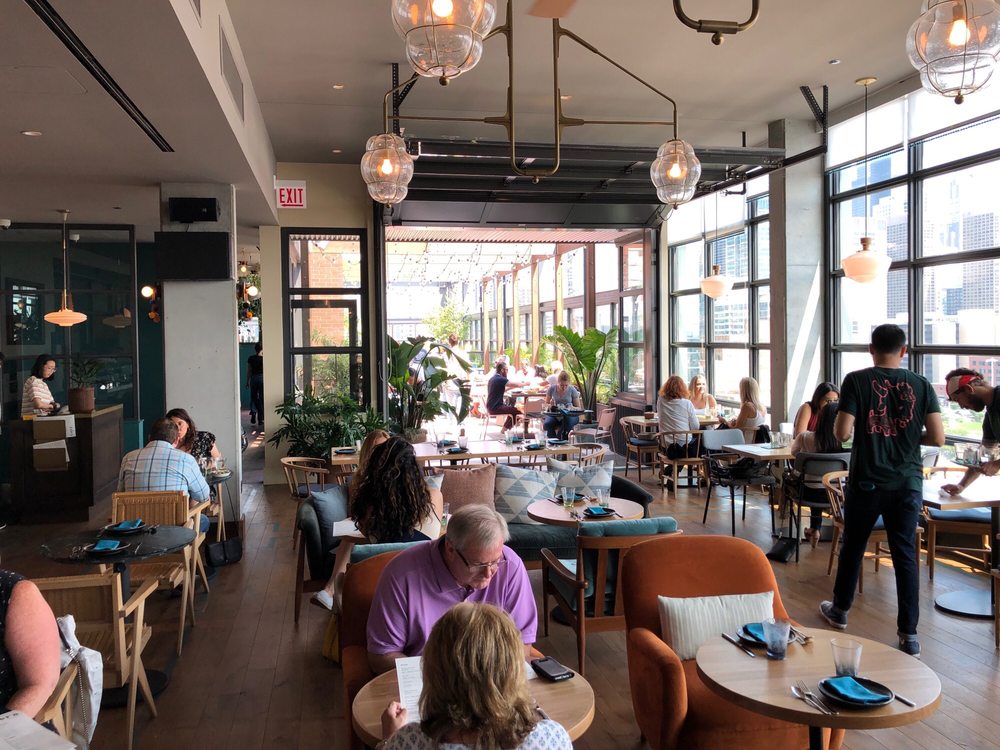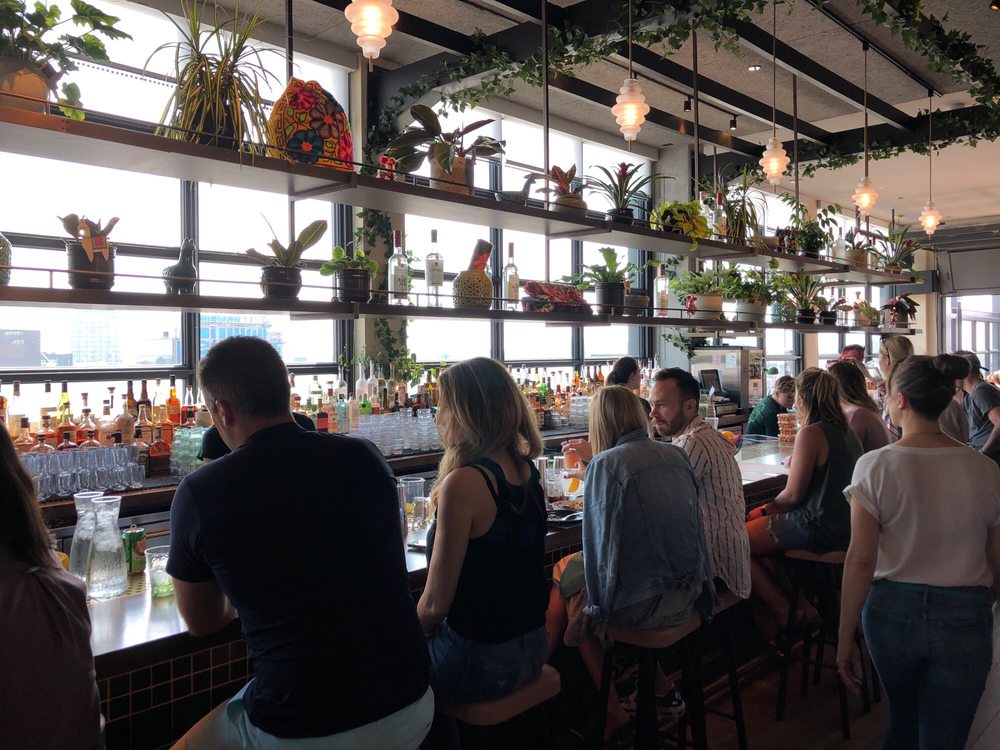 ***** (5 stars)
I think this is my favorite of Stephani Izzard's restaurants. The light, open, airy space is quite a contrast to The Girl and the Goat. Views are great, and although the ambiance is definitely vibrant, you can usually be heard without shouting.

Izzard's take on Peruvian cuisine is quite successful, with fun twists that don't obscure the original appeal of such dishes as Causas and Ceviche. Although billed as a Cevicheria, I would say the ceviches are actually the least interesting option.

We arrived at 2:30 on a Sunday, the only reservation I could find. 2:30 is the witching hour, when brunch service shuts down and a very limited menu goes in force until dinner begins at 4pm. I'm not sure why they do this, as the place never stopped hopping. Anyway, it turns out that if you arrive slightly early you can still order off the brunch menu, so we were able to try many dishes.

Highlights were the crab causa (which is tiny, so we ordered two) and the goat empanadas. Also very good were the octonomiyaki and the salmon queso. The best brunch item was the black plantain waffle.

Cocktails include a pisco sour of the day (today's pisco was a bit too sweet) and several other Peruvian inspired choices. The Alpaca My Bags was a nice refreshing gin-based spritz.

Service was okay, focused on efficiency of ordering and delivery rather than the art of hosting, which is pretty typical of Izzard's other restaurants, too. I would certainly return, once reservations are a bit easier to come by.
Cabra
200 N Green St
Chicago, IL
60607
https://www.yelp.com/biz/cabra-chicago-2