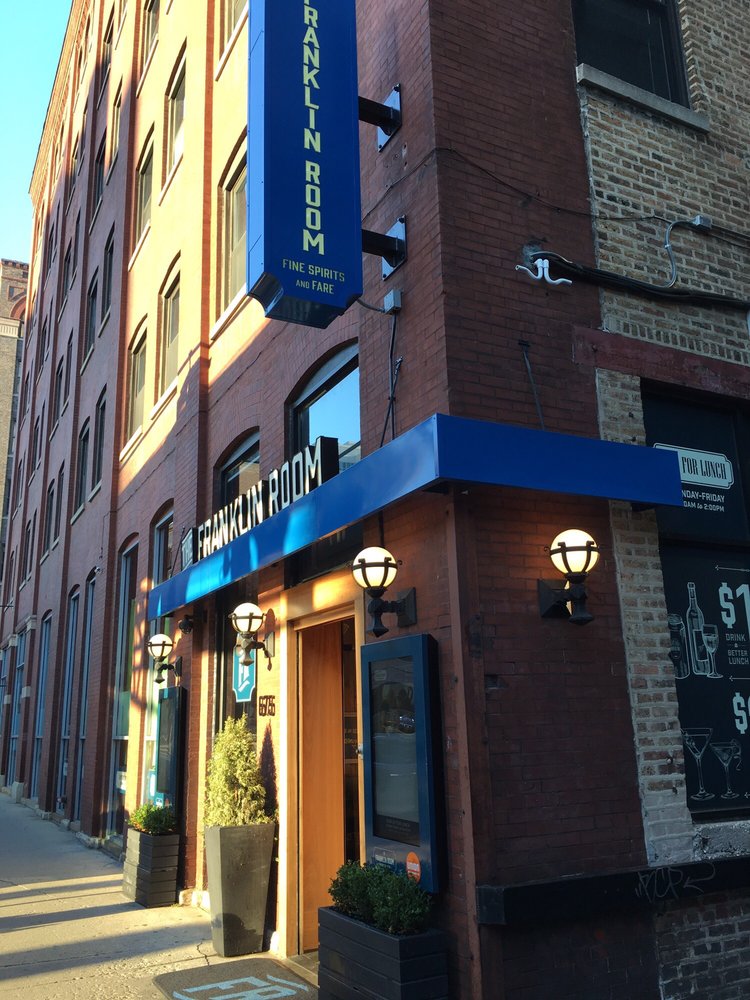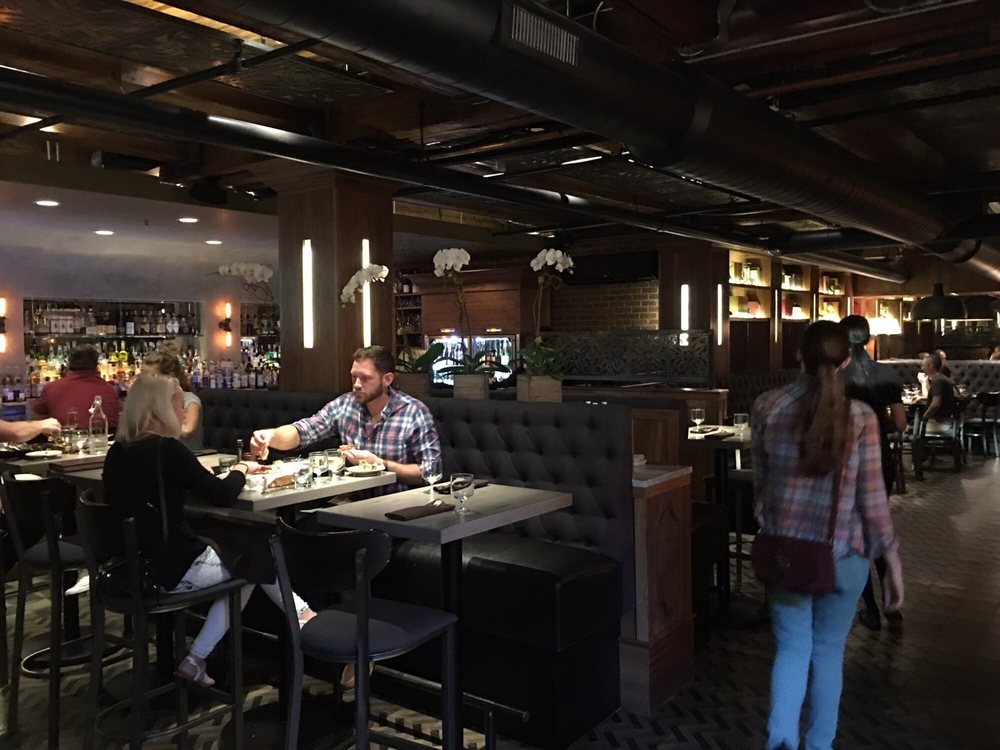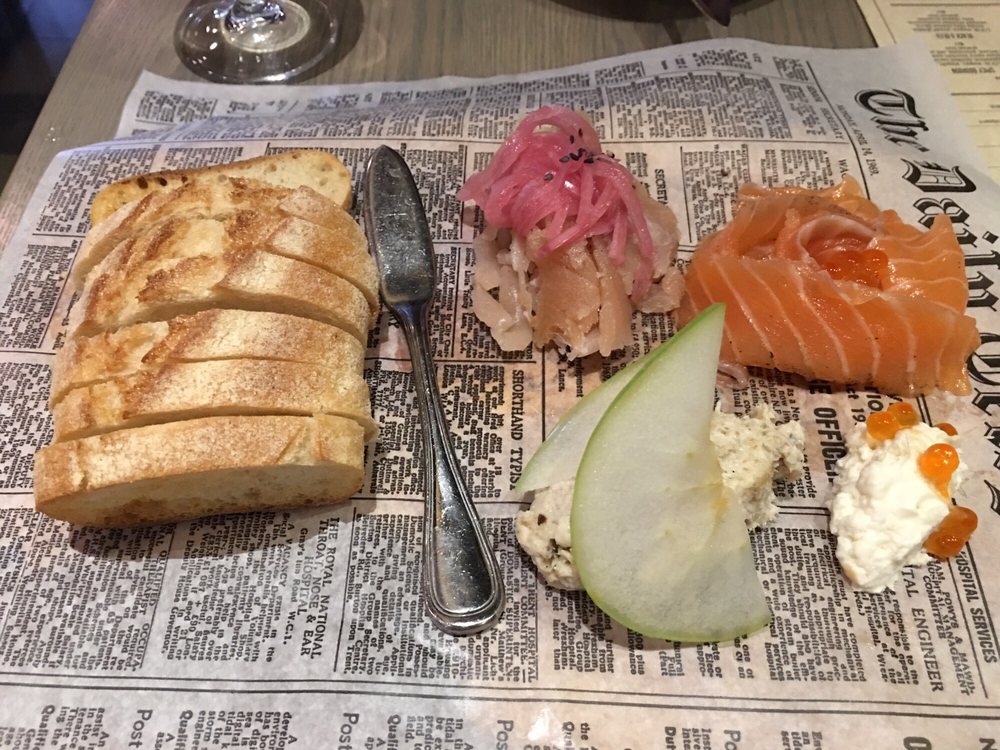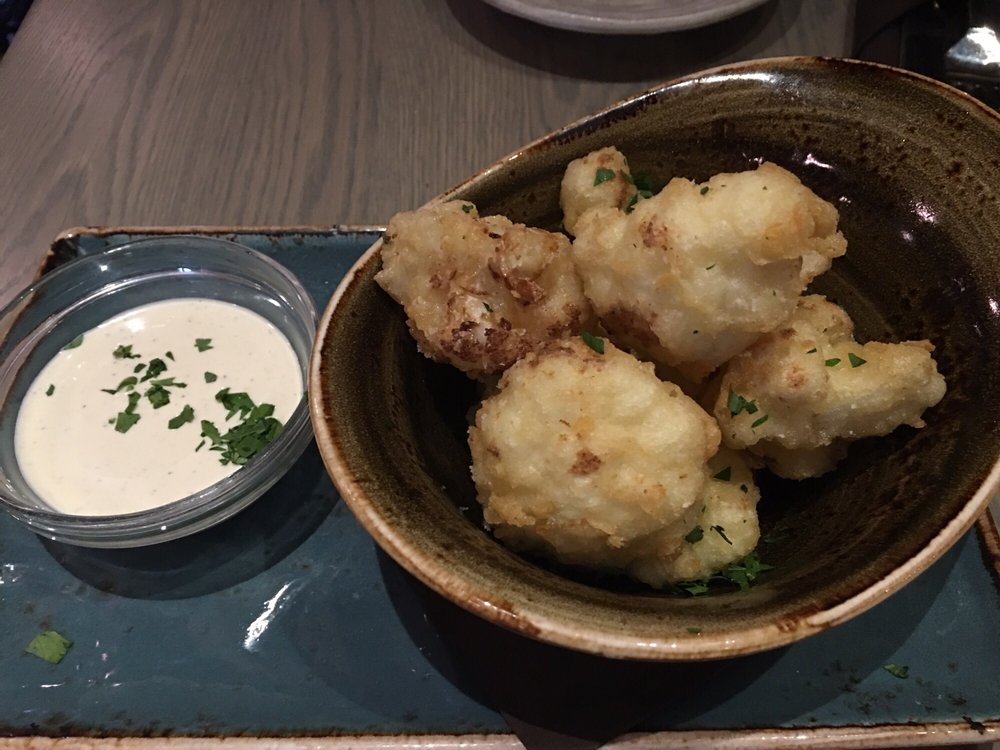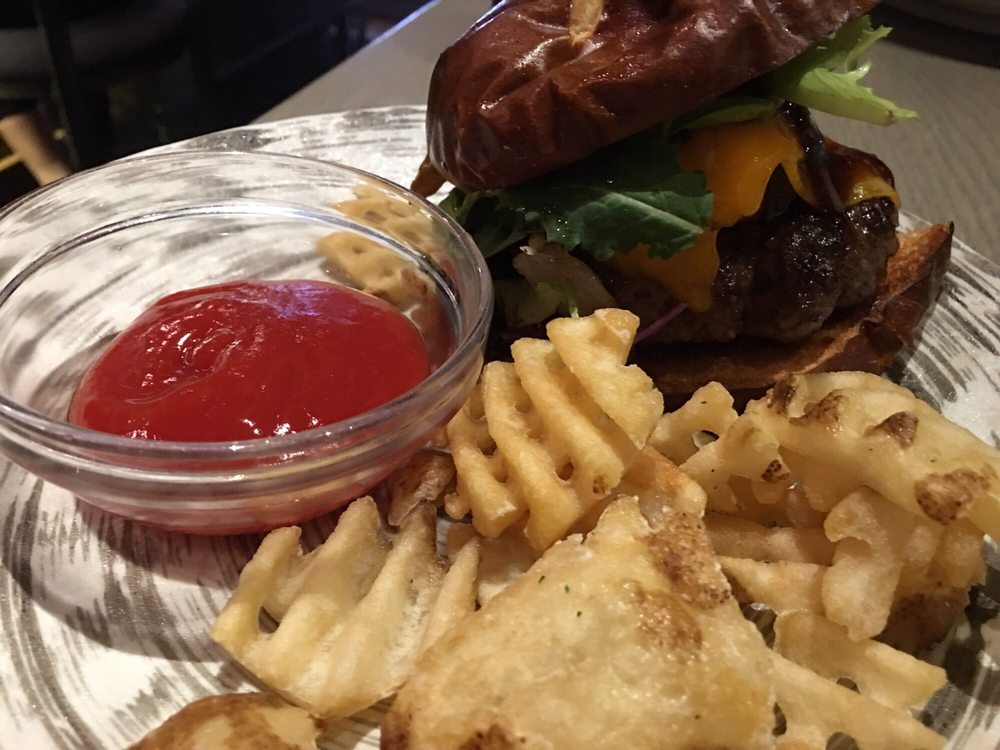 ***** (5 stars)
Great vibe, with shelves full of whiskey all around, nice lighting, and a chill soundtrack.
The whiskey flights are interesting, and there is an extensive list of well-made cocktails. Wines by the glass are limited, but are stored at the right temperatures.
We grazed on small plates and liked everything we had.
The smoked fish board included three kinds of fish, but the standout was the trout pate, which can also be ordered separately.
Cauliflower "tots" were actually cauliflower florets tempura fried. They were nice and light. The accompanying blue cheese dip was very mild; horseradish would have worked even better.
The highlight of the meal was the mussels (which I forgot to photograph). They were served in a spicy miso broth that was great for dipping the accompanying toast. Best mussels I've had anywhere!
We split a Smokehouse burger, which was good, but the "bacon" was a delicious chunk of smoked pork belly that was far too thick to eat in the burger.
Service was friendly and knowledgable, with real enthusiasm for the  whiskey list.
The Franklin Room
675 North Franklin St
Chicago, IL 60654
(312) 445-4686
https://www.yelp.com/biz/the-franklin-room-chicago