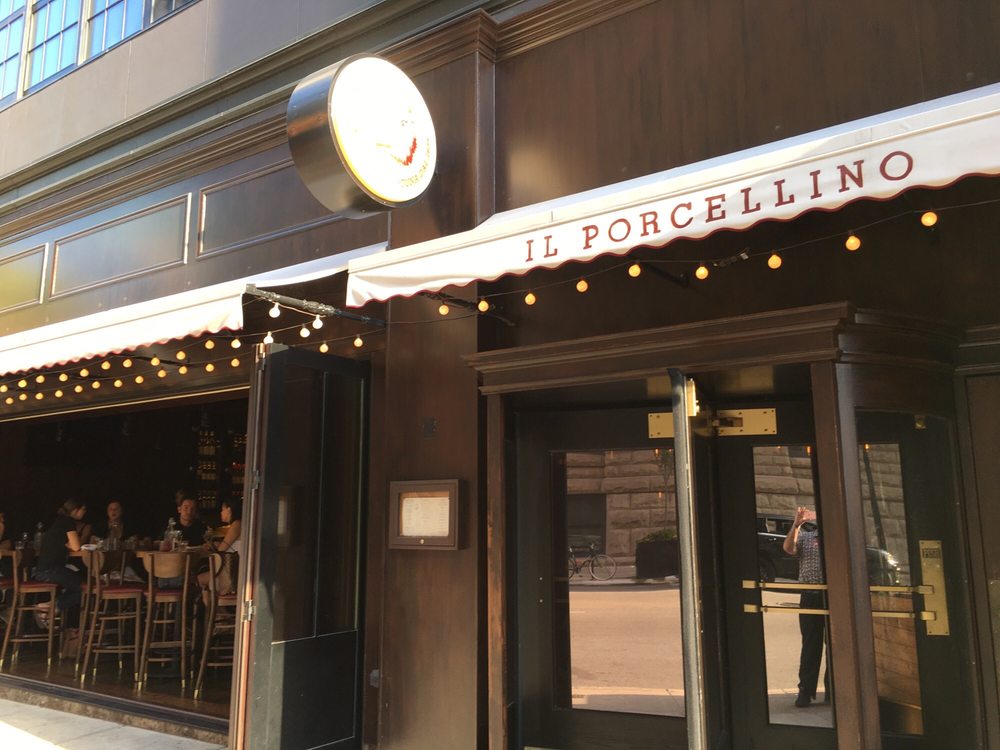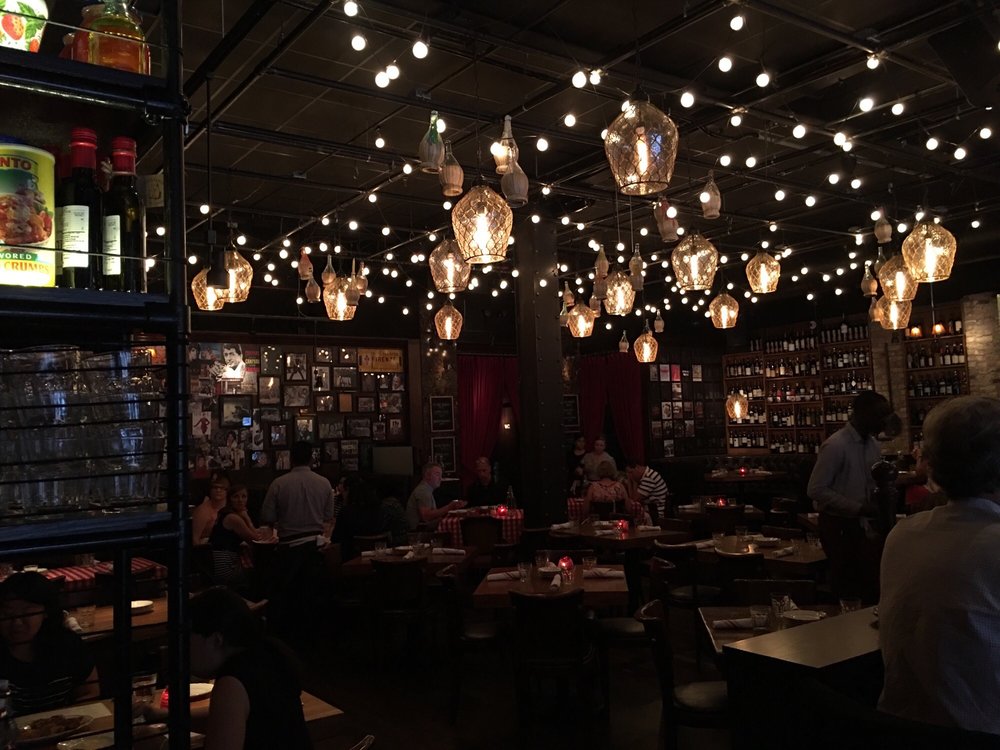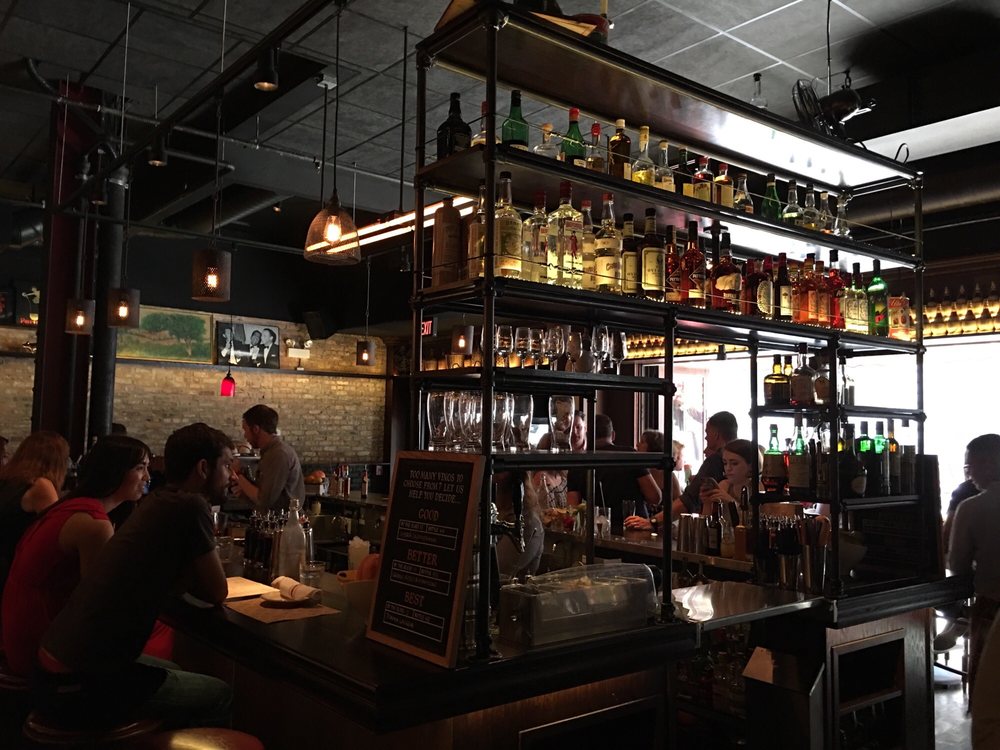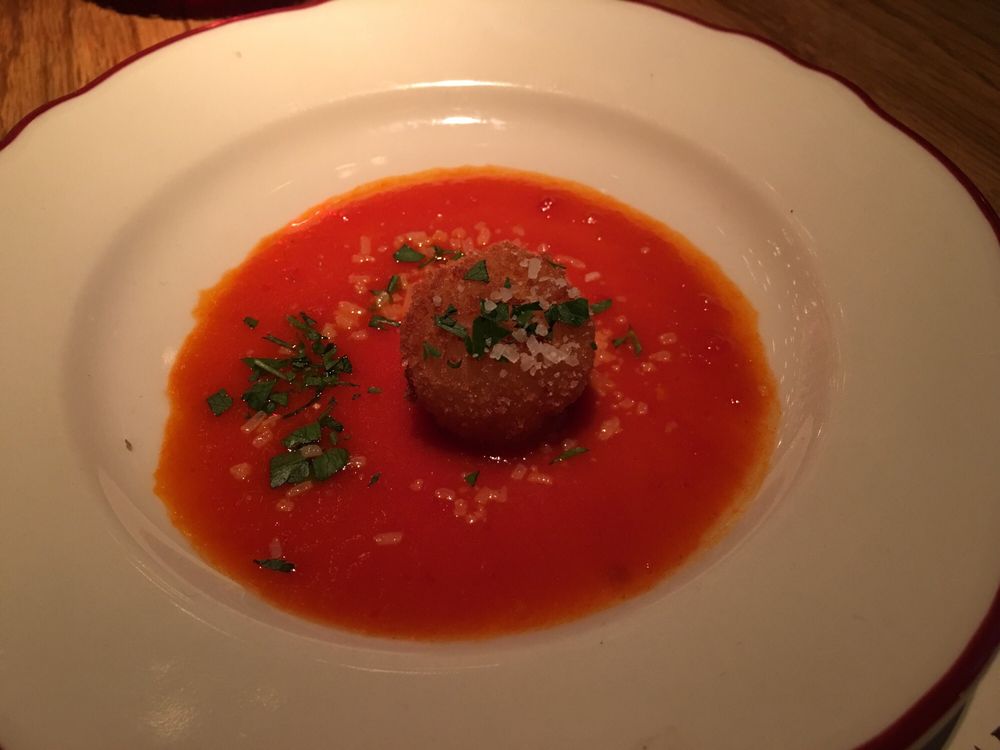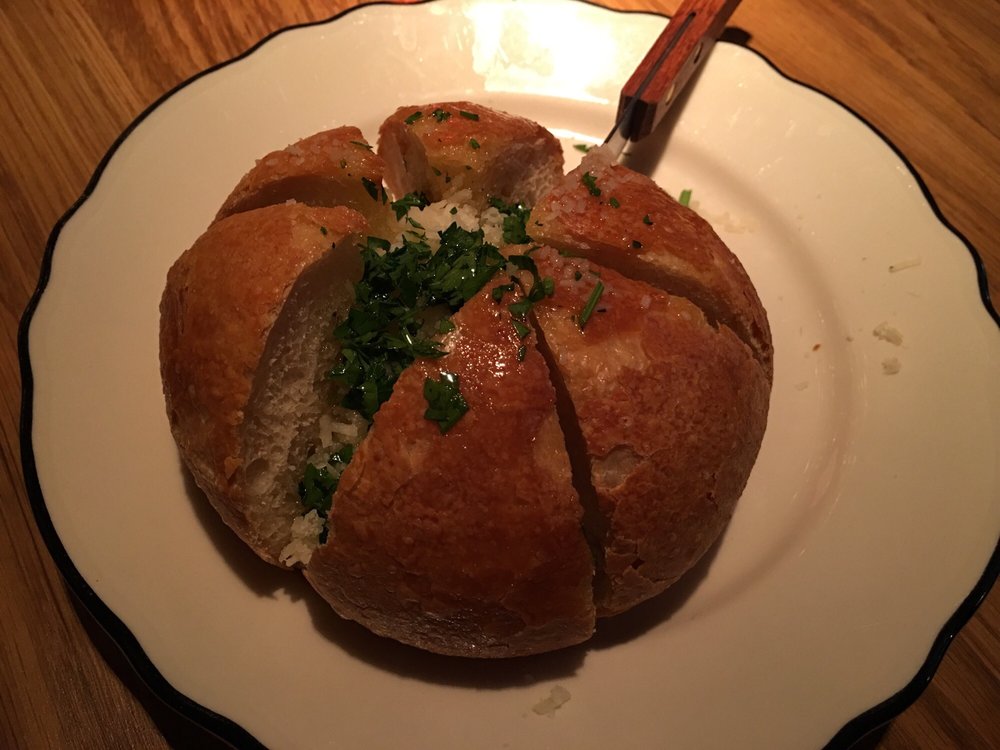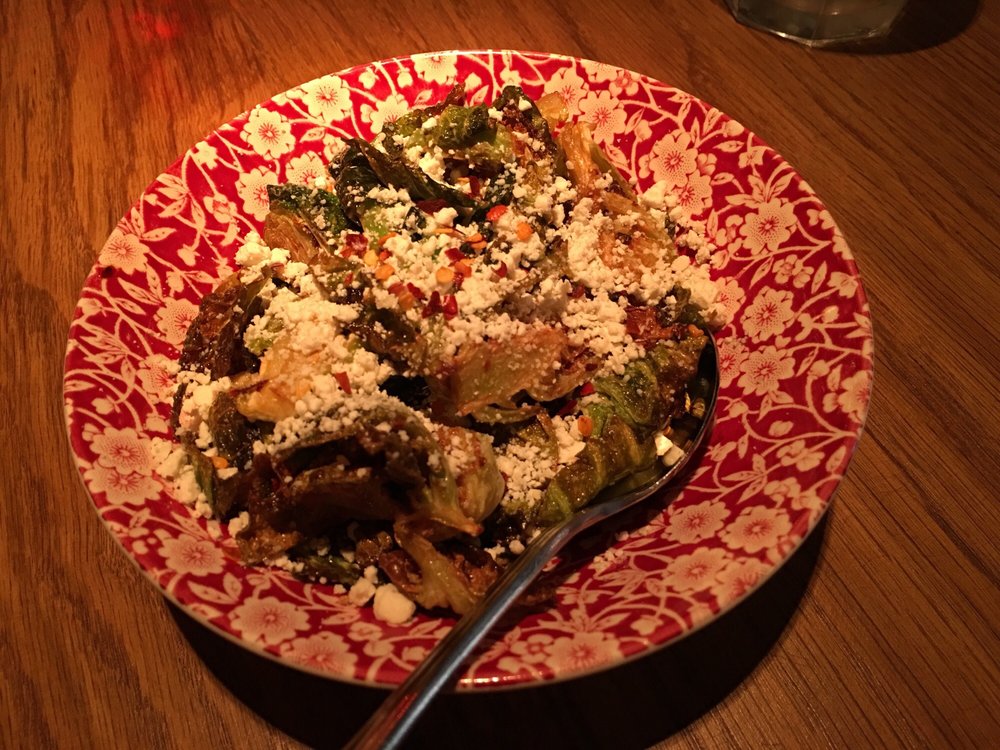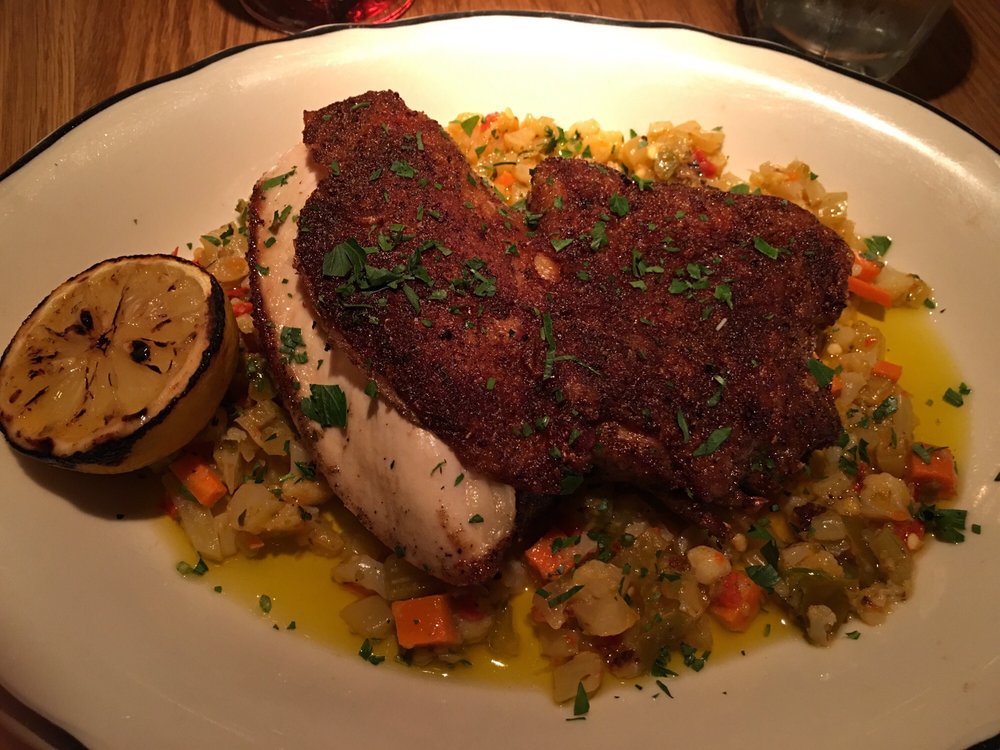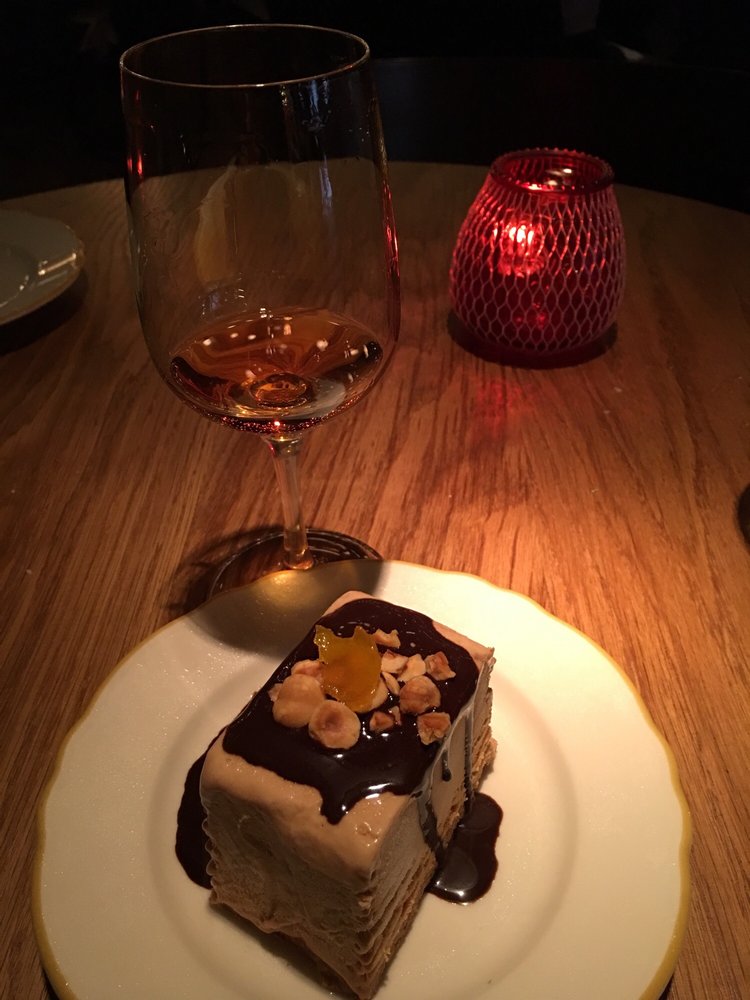 **** (4 stars)
I was a big fan of Paris Club, which occupied this space, but I must admit that Il Porcellino is a much better restaurant–and business plan. It was packed the night I visited. But even though it was full, I liked the fact that I could still hear the background music (an odd blend of 20th century pop and cliche Italian restaurant music) and conversation was easy.
The space is unrecognizable and gorgeous. Hundreds of light bulbs hang over the dining room, creating a romantic aura, and the large bar out front and various room dividers are also cleverly lit to show off the bottles and other stuff on the shelves.
Service is extremely polished, with constant attention from the servers, and independent delivery of the food straight from the kitchen via runners.
I was unimpressed by the complementary risotto ball amuse bouche, but after that everything was excellent.
The garlic loaf is a great way to start. It's a mini boule, crisped on the outside and sliced into six pie wedges. Grated parmesan is stuffed into the cracks and then, tableside, garlic butter is poured in. It was delicious, and even managed to maintain its crispness throughout dinner.
Fried Brussels sprouts were also good, not too oily and not too buried in cheese.
I'm not too big on pasta, so I opted for the brick chicken specialty. Good move. It was a giant slab of boneless breast meat with a unique, super-crispy crust. But the thing that made the dish was the mixture of cauliflower, garden vegetables and butter on which it sat.
If you're into hot fudge sundaes you'll like the semi-fredo, but I wished I'd selected a different dessert.
Drink-wise, I started with a negroni. There are three choices, and I liked the Fernet-based one I picked because it was particularly bitter. The house Chianti I segued into wasn't particularly good. But I finished with a Nonino, my favorite Amaro.
If I have any complaint about Il Porcelino it's simply that there are no healthful options on the menu. Everything is either friend, drenched in butter or swimming in carbs. Even the salads look pretty heavy. It's all delicious, but I couldn't eat there very often without some lighter choices.
il Porcellino
59 W Hubbard
Chicago, IL 60654
(312) 595-0800
http://www.yelp.com/biz/il-porcellino-chicago