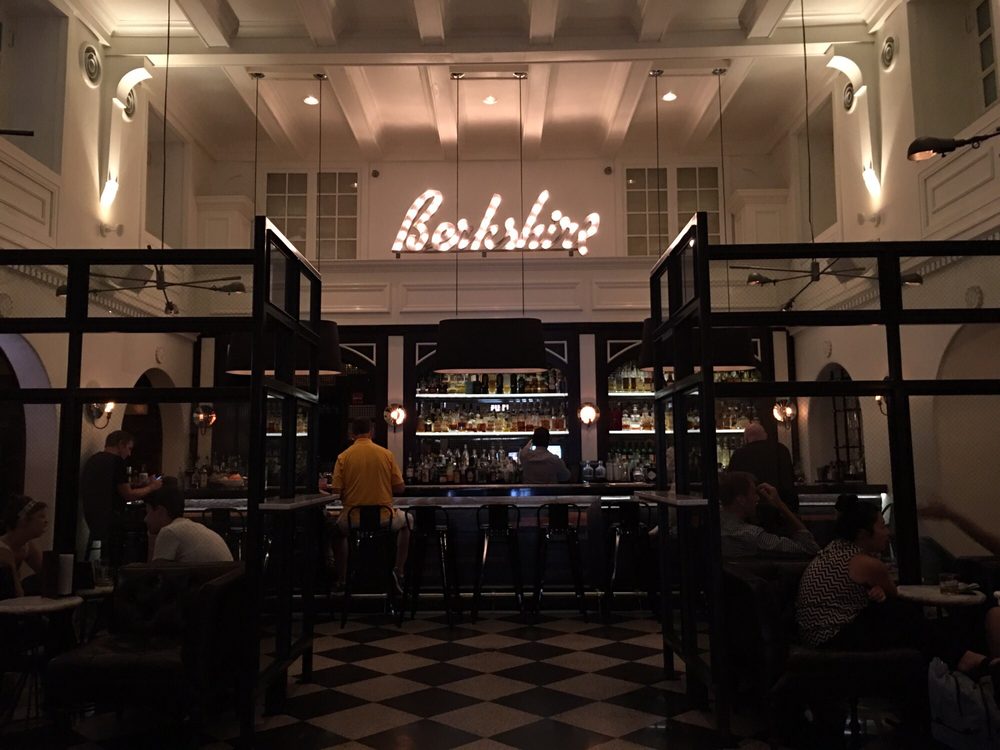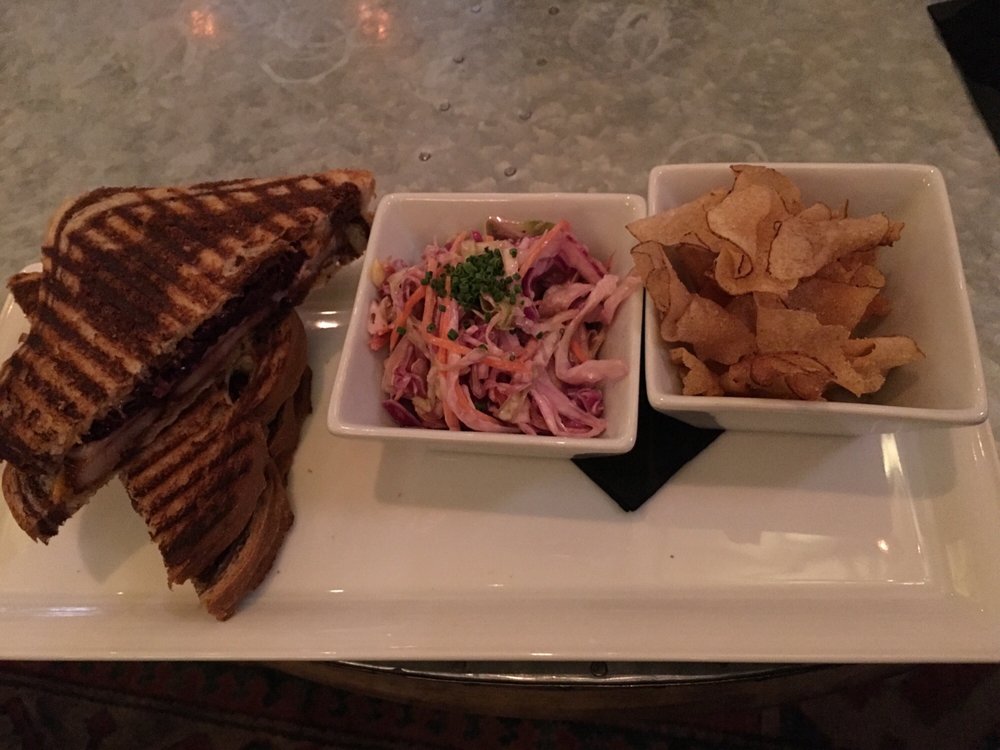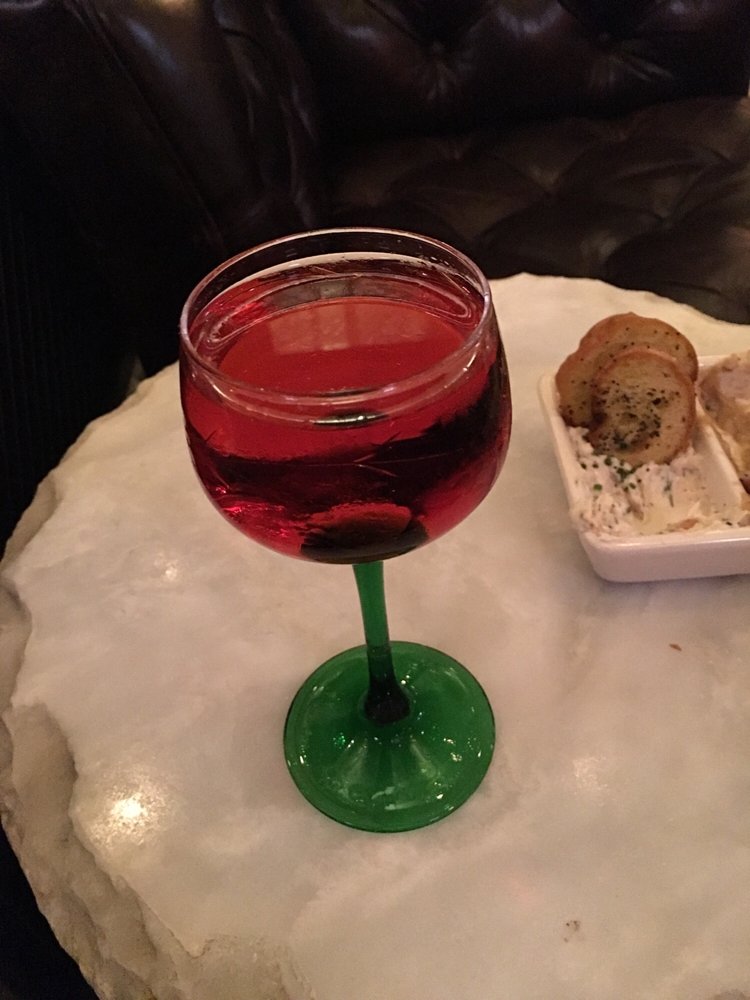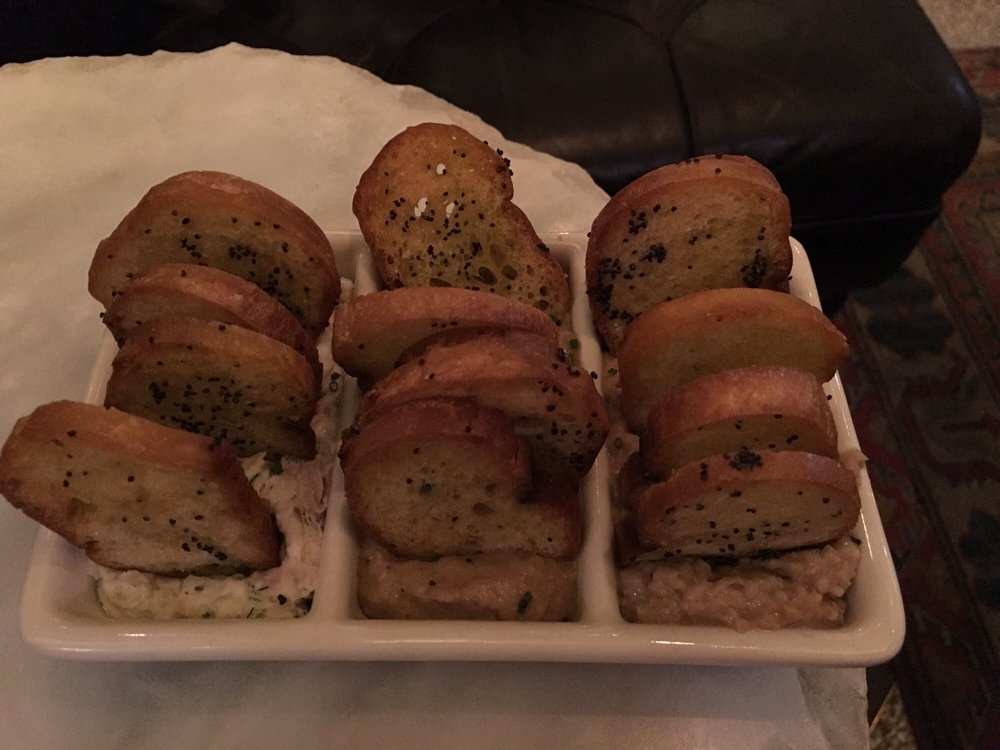 **** (4 stars)
This is a chill bar for craft cocktails, but they could up the food quality. The main draw is the "dealer's  choice" selection of cocktails where you pick the spirit, the style and the glass and leave the rest to the mixologists. They are obviously really into it (just look at the extensive list of spirits), and it's likely you'll get something you really like.
I instead opted for a couple of the cocktail menu selections. The Continuous Negroni was one of the better Negronis I've had, intensely bitter, and quite complex.
The highly touted Weston was an interesting mix of bourbon, coffee essence and tobacco. I found it boring, but maybe it was because I had just had the negroni.
I tried all three of the dips on the menu, which were part of the "pick three" bar snack menu, and cost a very reasonable $8. The smoked whitefish was good, the onion was just okay, and the bean was not that great.
I also had the Reuben sandwich, which was nicely prepared, but contained huge hunks of very fatty "bacon" in quarter inch thick slabs. It wasn't very good. The accompanying slaw was very bland, but the potato chips were excellent, super thin and very crispy.
In all, this is a great place for craft cocktails, but I'd skip the food entirely.
The Berkshire Room
15 E Ohio St
Chicago, IL 60611
(312) 894-0945
http://www.yelp.com/biz/the-berkshire-room-chicago