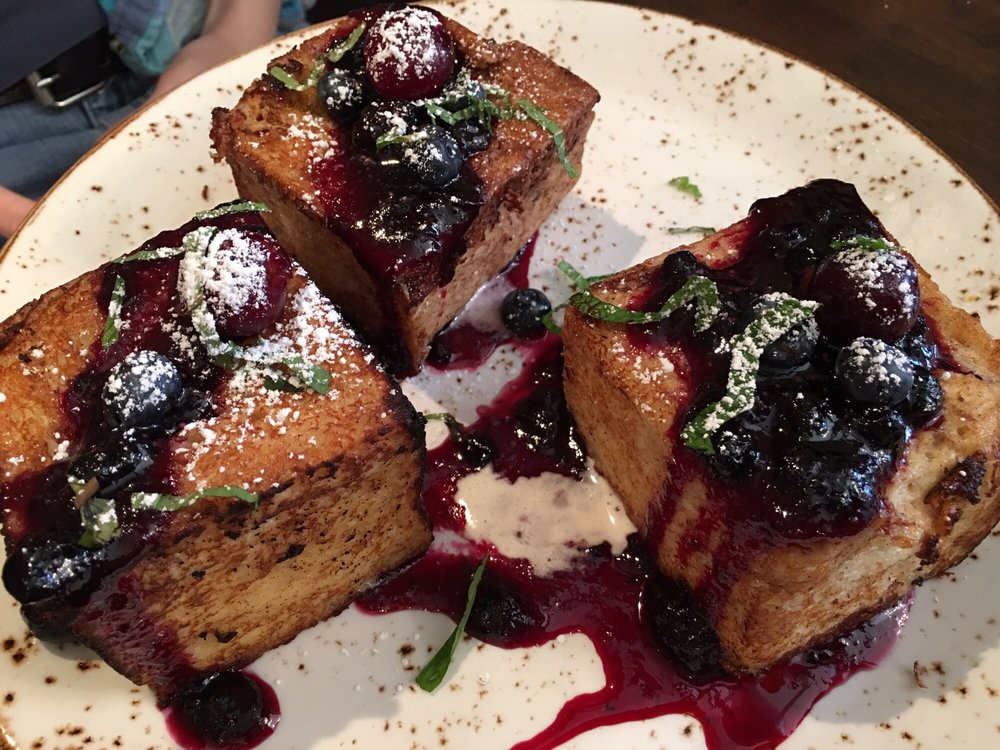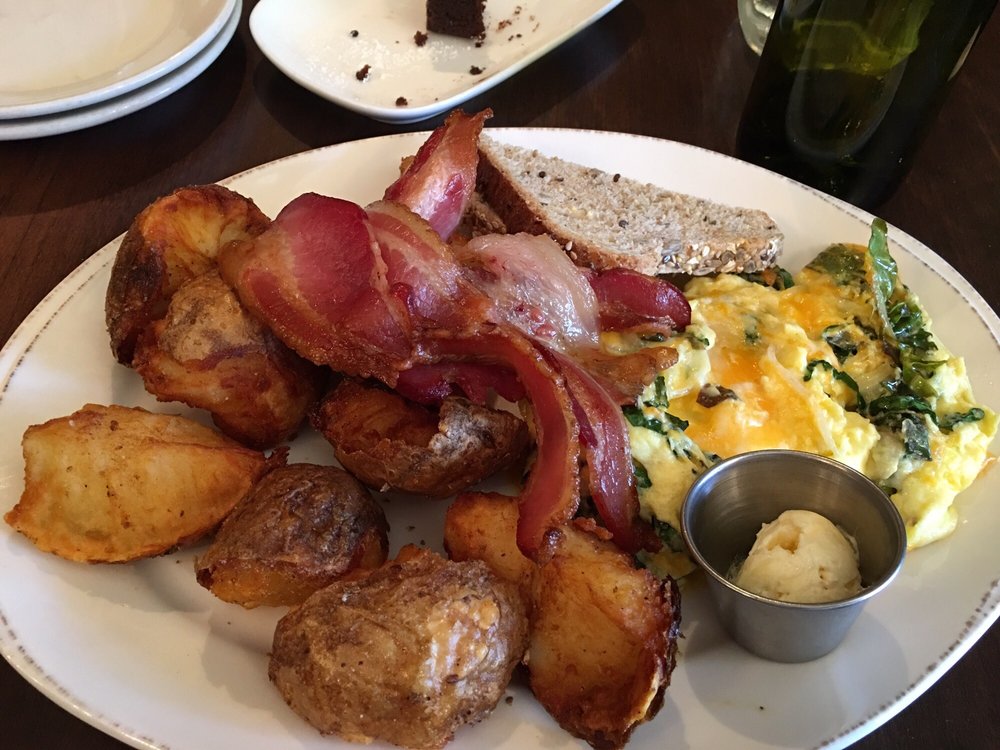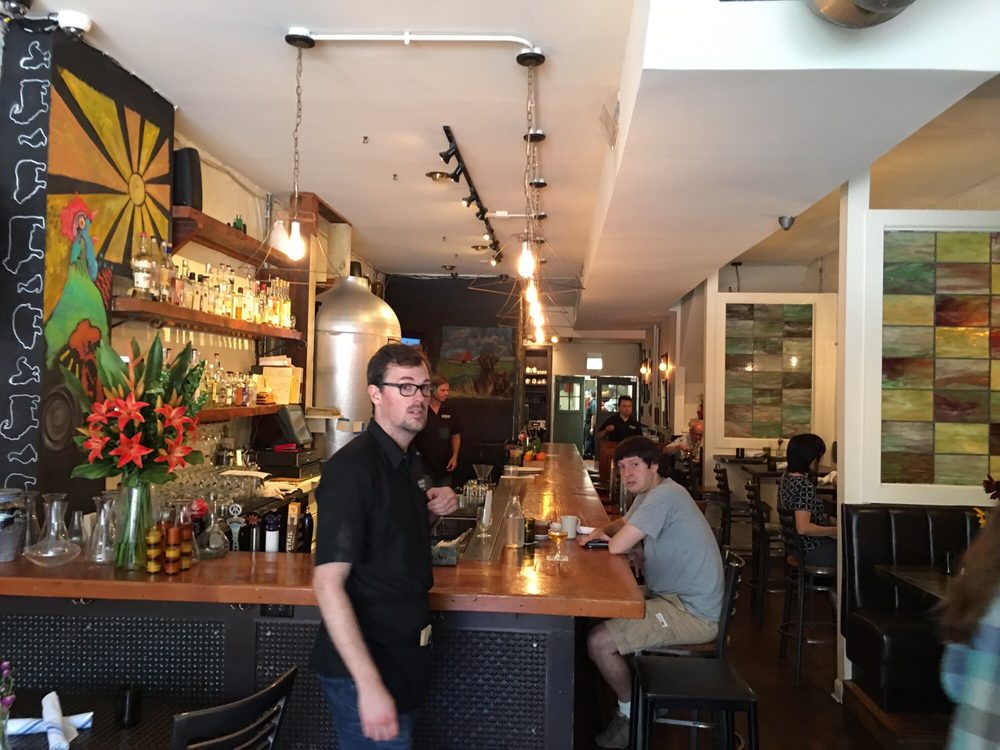 **** (4 stars)
This is a review of Saturday brunch. The menu combines lunch items such as a burger with traditional brunch items prepared in non-traditional ways.
The Farmhouse breakfast included delicious scrambled eggs with spinach and cheddar. Contrary to the menu description it was not white cheddar, and the spinach was somewhat over-salted, but the combination–particularly the shallots–was delicious. Accompanying potatoes were nicely crisped even though they were in huge (as in half a potato each) chunks that made them look like cottage fries for Godzilla. The bacon and toast were unremarkable.
French toast, a new menu item, was served in three 3-inch by 3-inch by 3-inch cubes, browned on the outside, and topped with a mixed berry compote. It was tasty but very sweet.
Service was friendly, and the space is light and airy at lunch time. Upstairs and downstairs are nearly identical.
Farmhouse
228 W Chicago Ave
Chicago, IL 60654
(312) 280-4960
http://www.yelp.com/biz/farmhouse-chicago-3