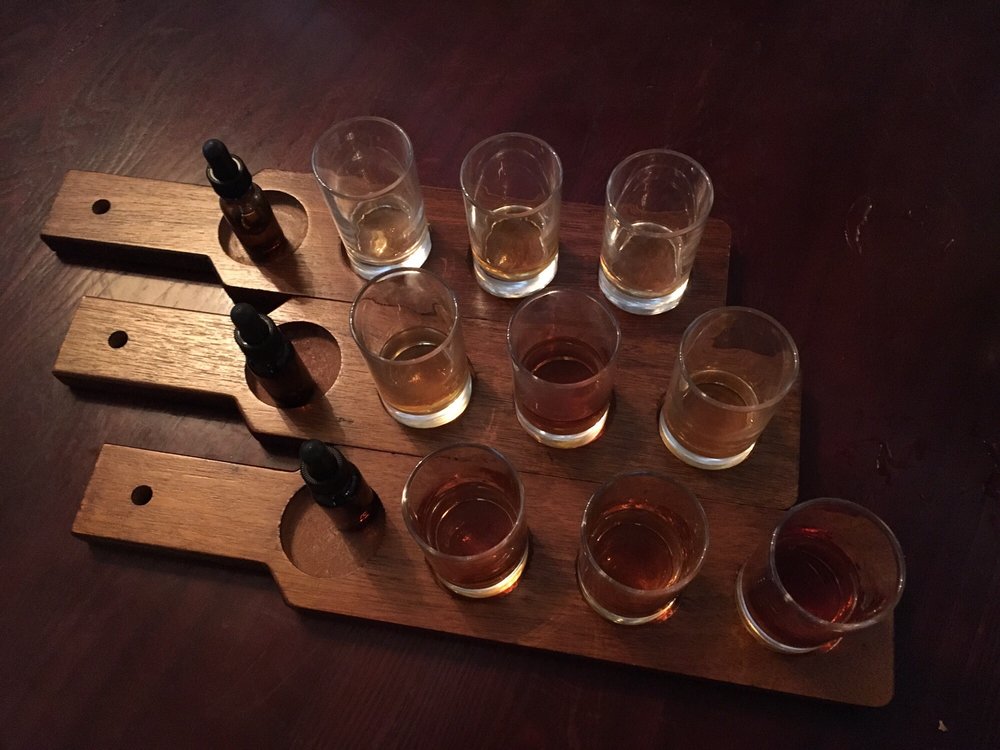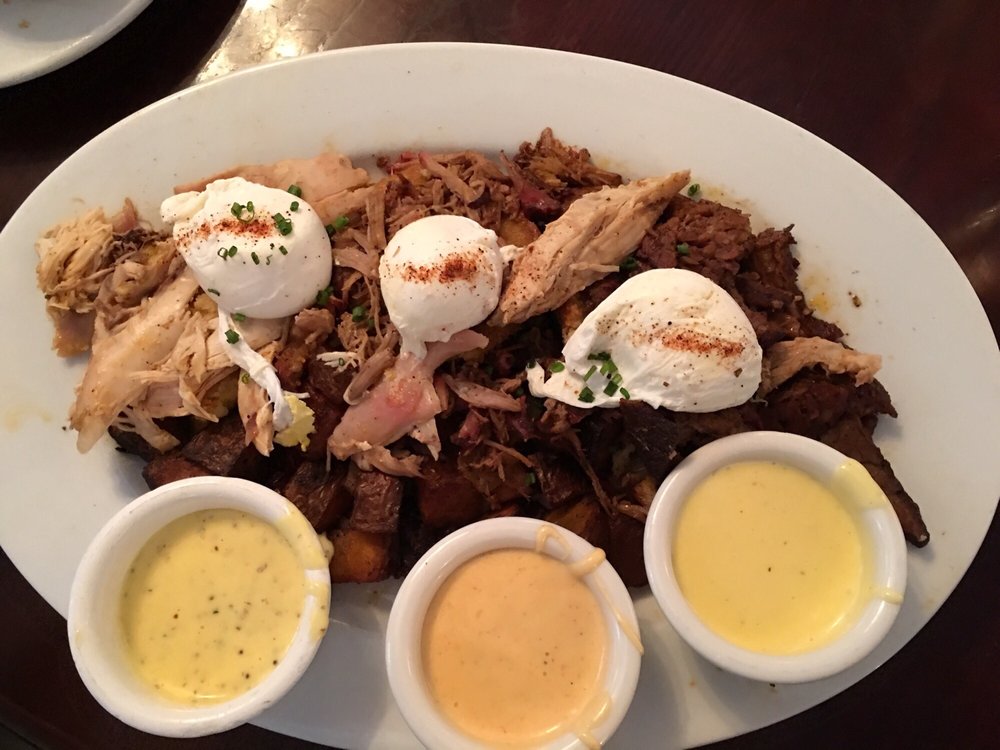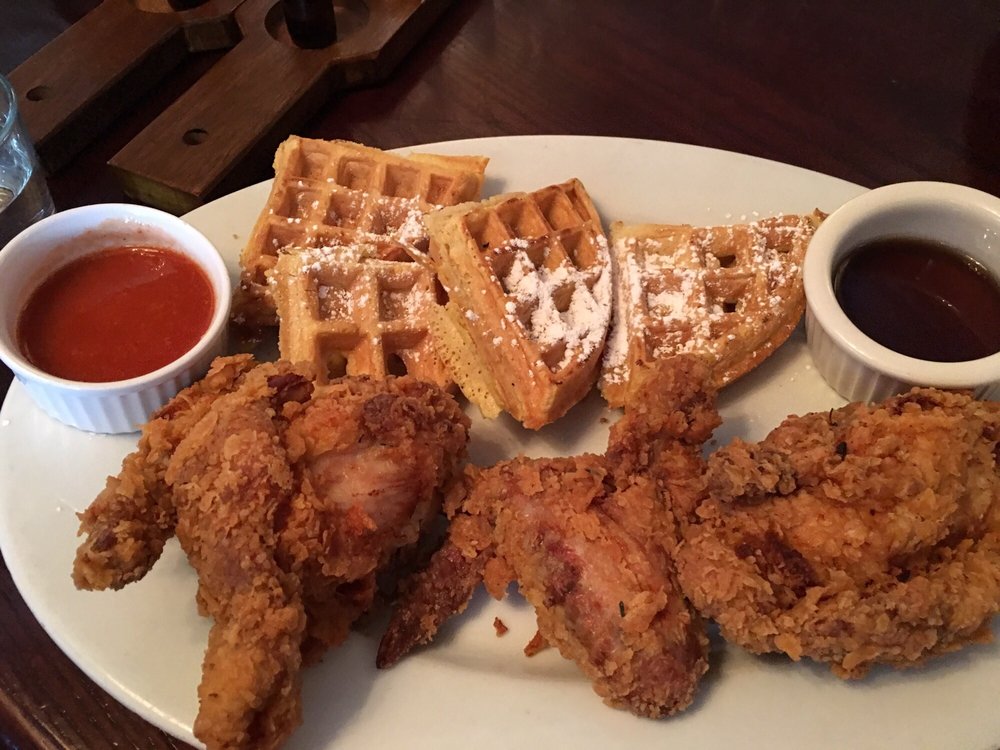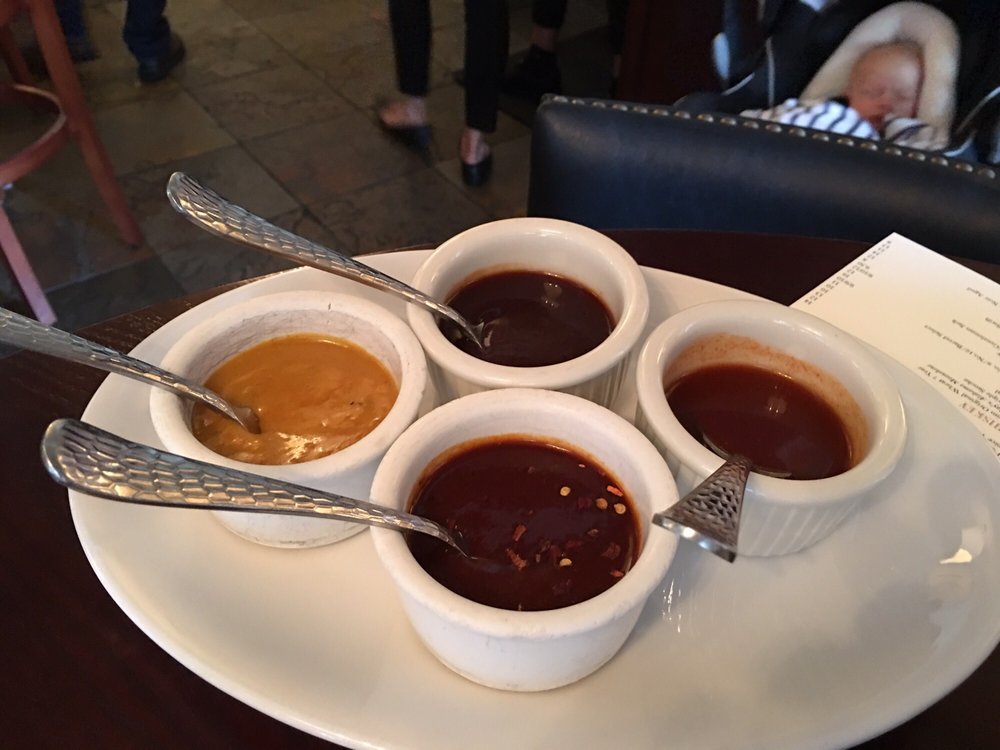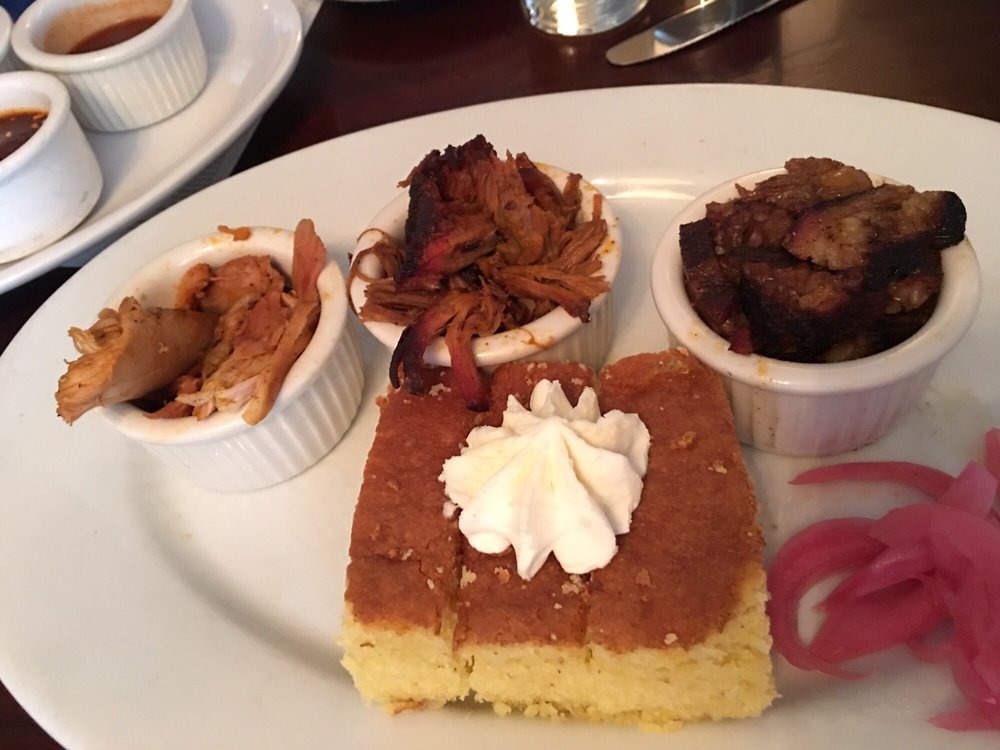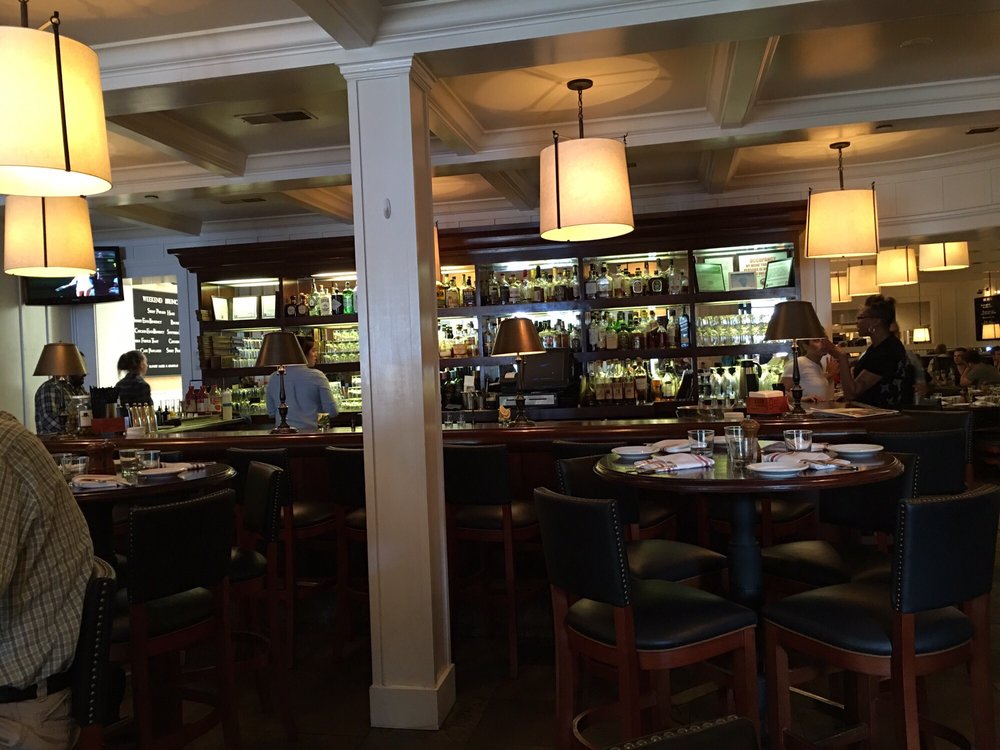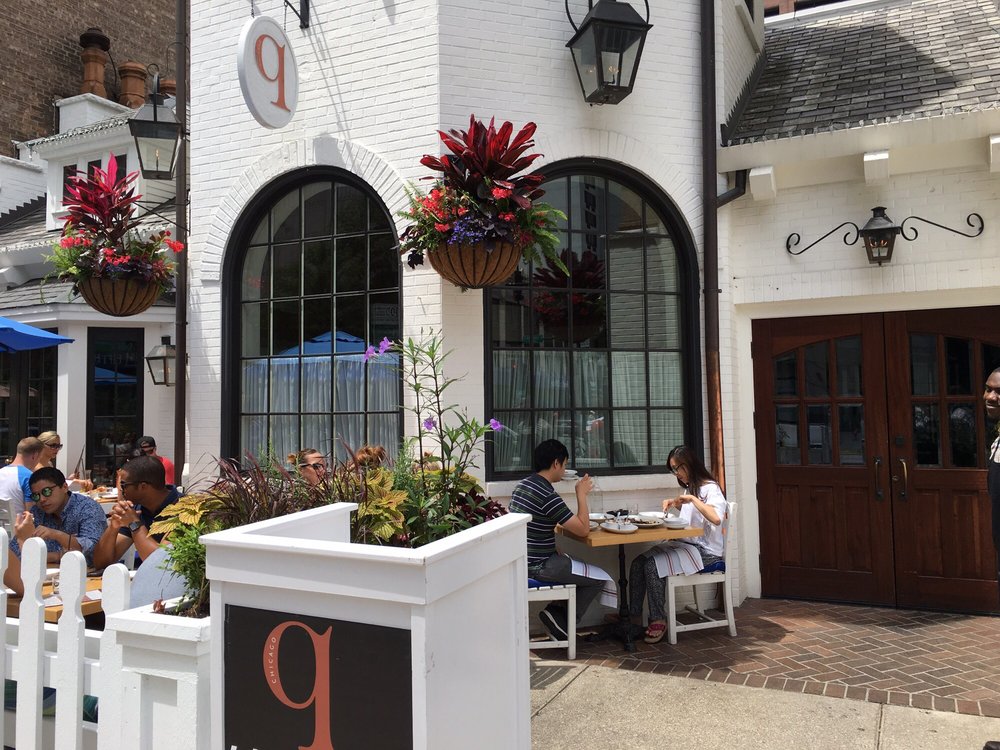 ***** (5 stars)
This might not be the best barbecue place in Chicago, but it's certainly the nicest, and I love their approach to food and beverage. They focus on flights of both, and offer variety in surprising ways.
For example, we started with the barbecue flight, a good way to sample brisket, pulled pork and pulled chicken. It came with four(!) different barbecue sauces, all of which were good.
Well, we didn't actually start with that, because when you sit down they give you a generous basket of seasoned house-made potato chips and delicious sweet pickles.
For our main courses we had the chicken and waffles and another flight, this time of eggs benedict. I still don't really get the combination of chicken and waffles, but both were good–even better when I asked for some barbecue sauce to dunk the chicken in. The eggs benedict was served three ways, each of them huge: with brisket, pulled pork, and pulled chicken. But it was different from the barbecue flight, because each was on a different base: biscuit, fried green tomato, and corn bread. Each also had a different Hollandaise sauce, which my dining companion wisely opted to have on the side. A little bit was all it needed.
There's a really extensive list of beers, wines, whiskey, bourbon, scotch and a limited list of cocktails. Staying with the flight theme, we tried the Grand Tasting, which consisted of nine(!) whiskeys. It wasn't cheap, but it was a real learning experience, because they were all so different, and the beverage manager was really knowledgeable about them.
For the record, here are my ratings (on a scale of 10) for the flight:
Auchentoshan Whiskey (American Oak) 6/10
Hibiki Harmony (Japanese) 7/10
Wieser Uuahouua (Pinot Noir barrels, Austrian) 7.5/10
Compass Box Spice Tree (clove cardamom cinnamon) 7/10
Elijah Craig (barrel strength 102 proof) 8/10
Slaughter House by Orin Swift 9/10
Noah's Mill Bourbon 6.5/10
Willet Pot Still Bourbon 7/10
Woodford Reserve Double Oaked 9/10
I really like the whole approach to food and beverages at Chicago q.
Chicago q
1160 N Dearborn St
Chicago, IL 60610
(312) 642-1160
http://www.yelp.com/biz/chicago-q-chicago