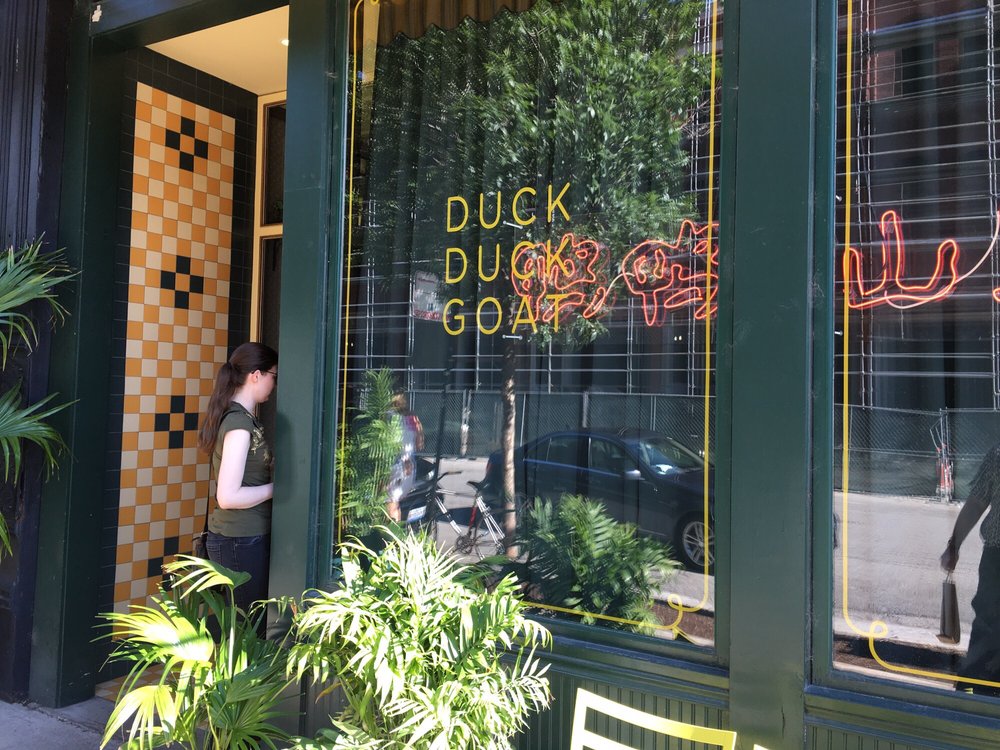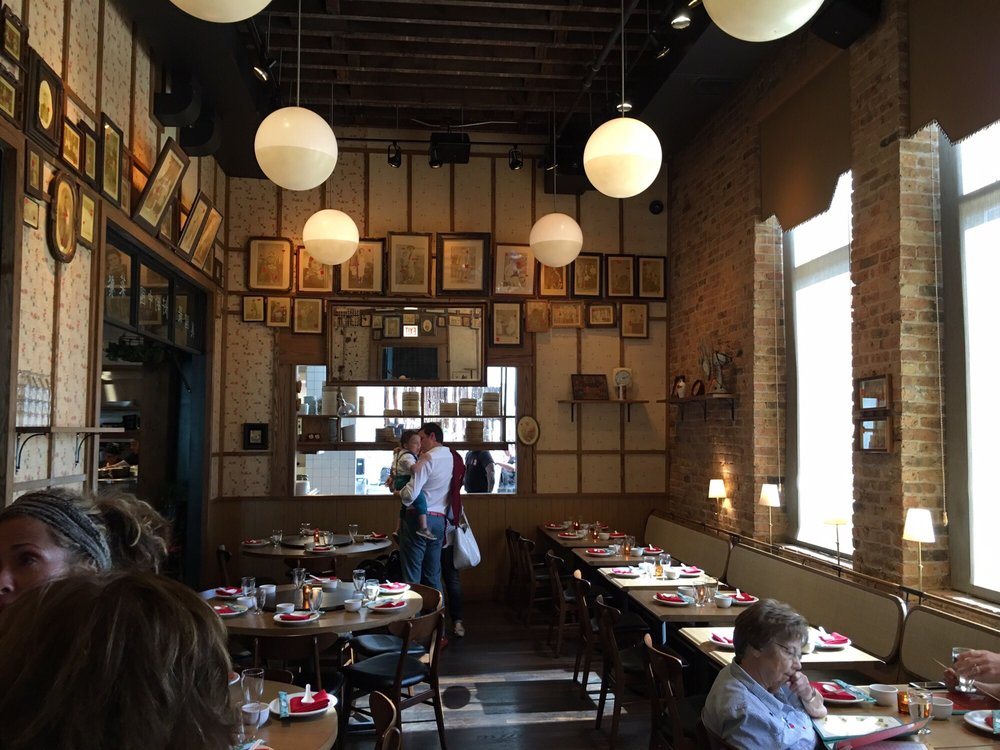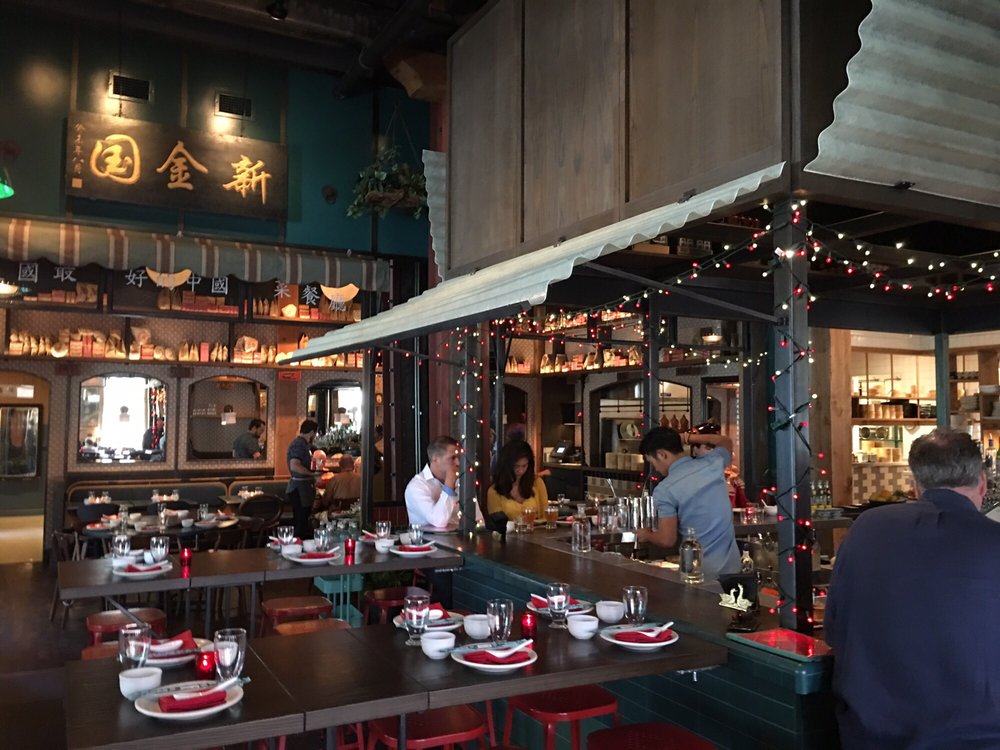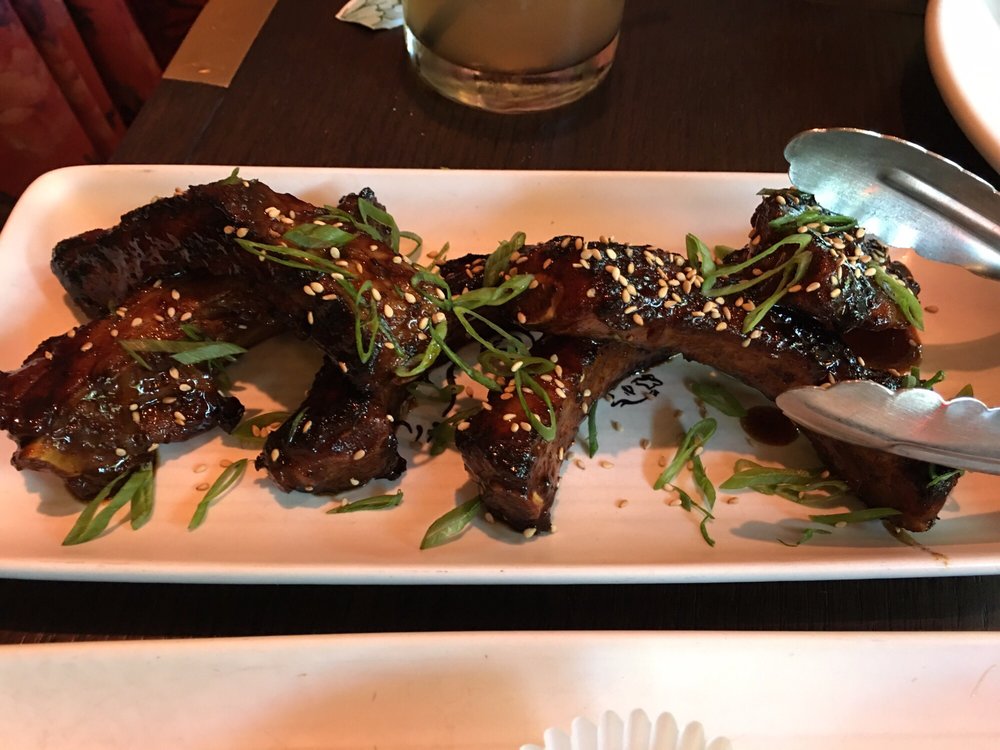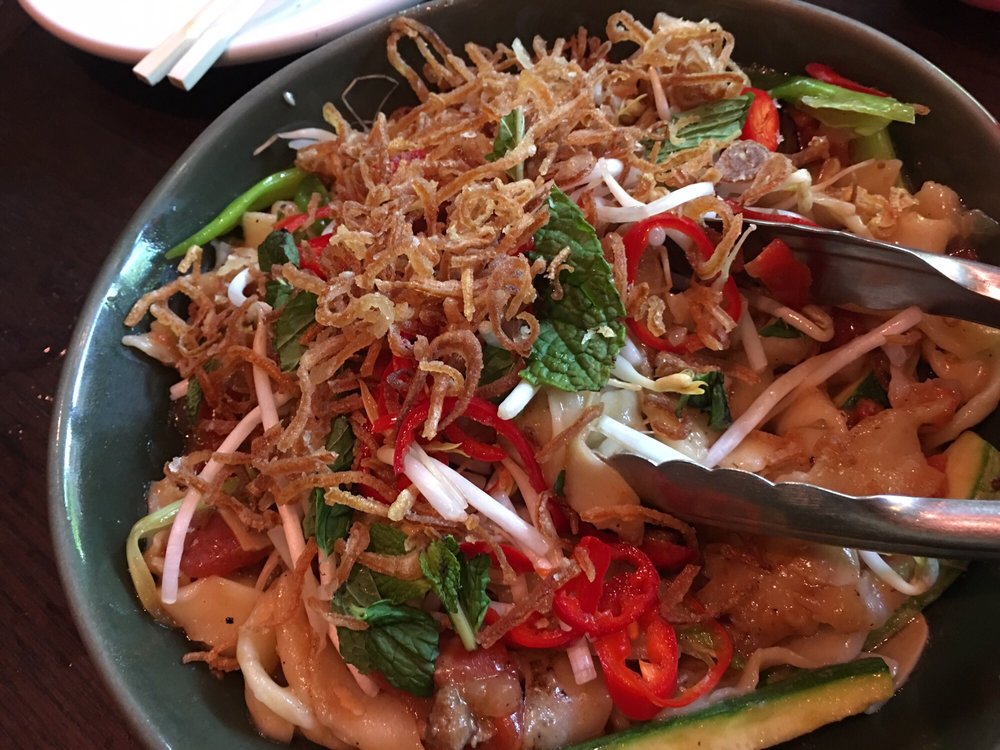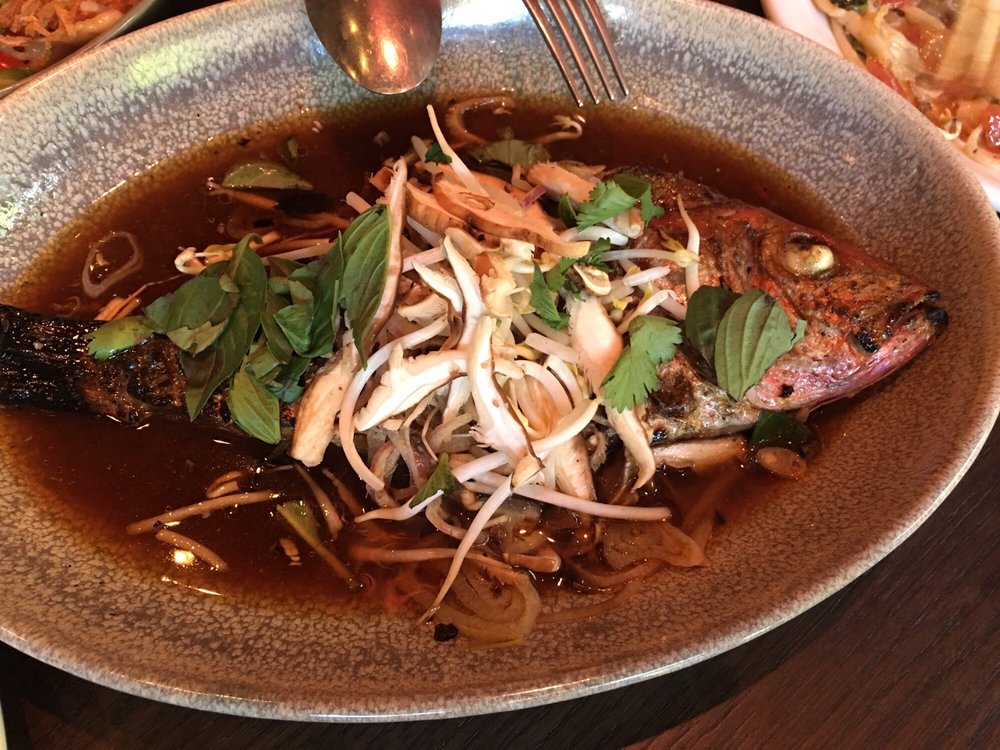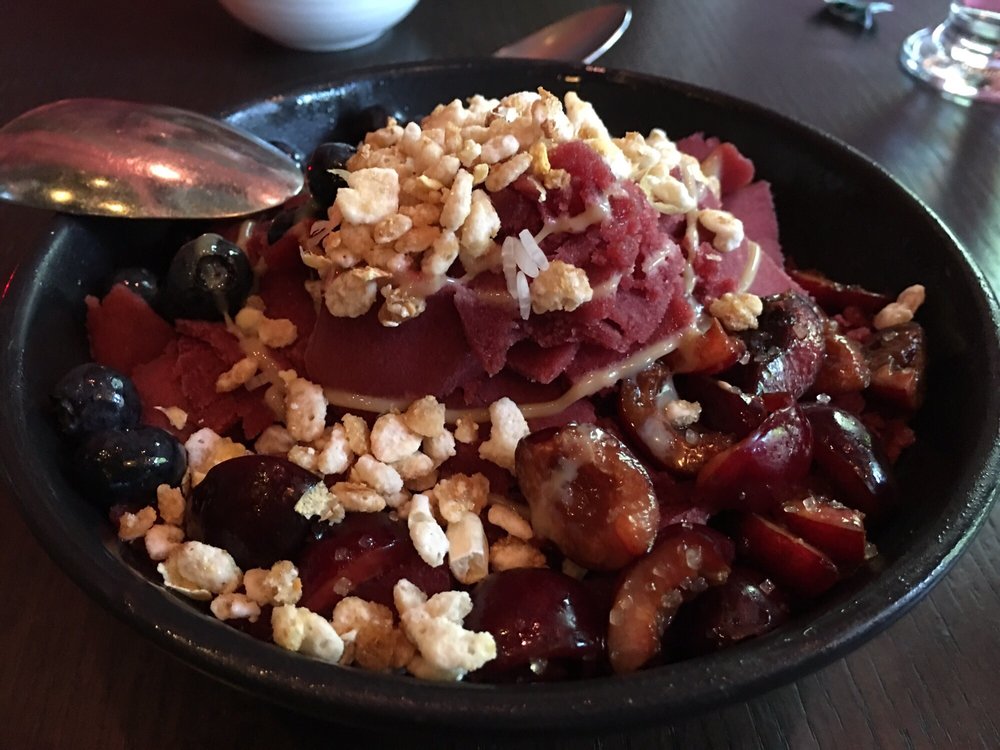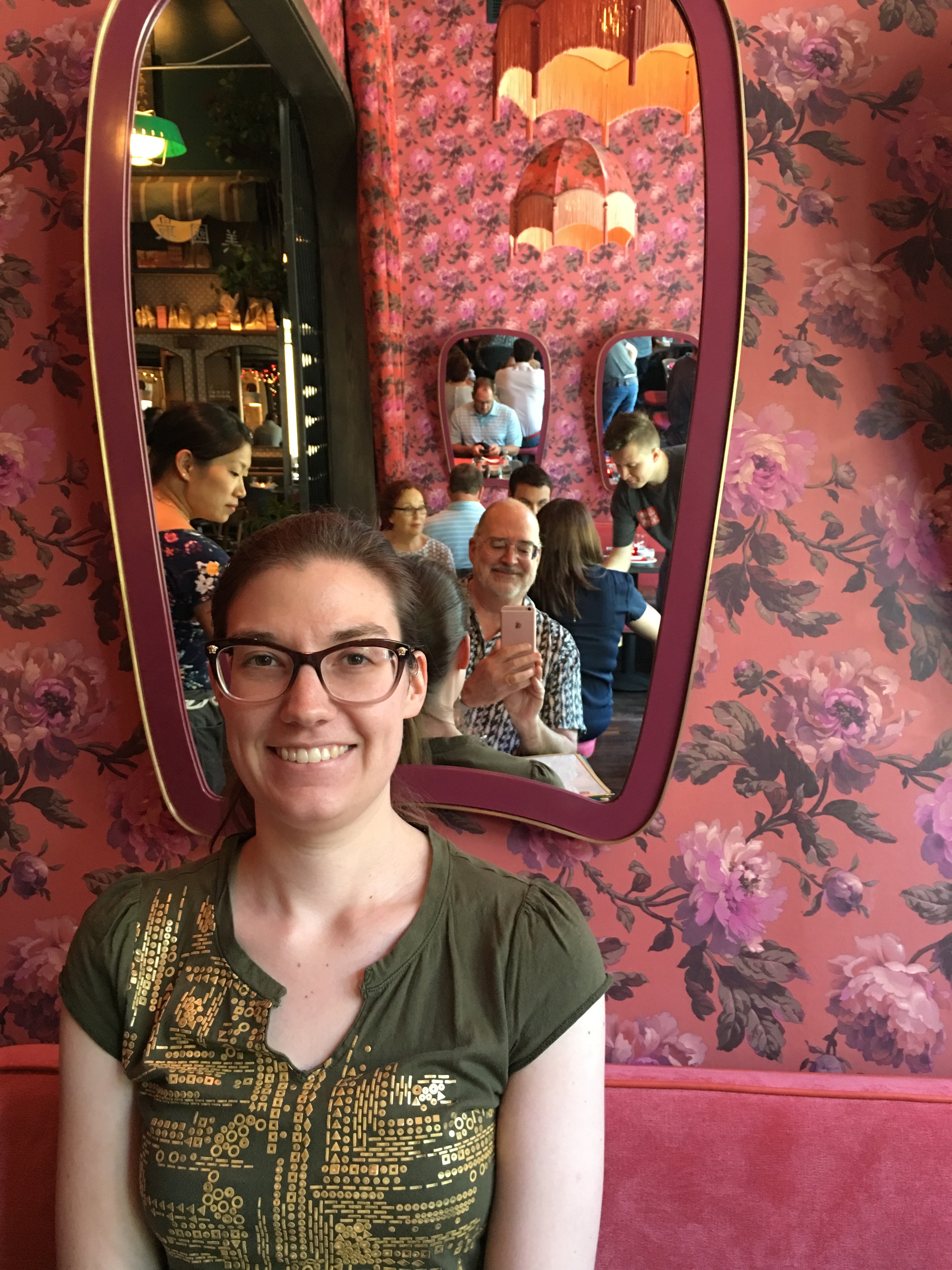 *** (3 stars)
I'm a huge fan of The Girl and the Goat, so I was really looking forward to Stephanie Izzard's take on Chinese cuisine.
The place is absolutely gorgeous, with every room decorated in a uniquely elaborate way. Unfortunately the decor was pretty much the only noteworthy thing about the meal. We tried four items from the dim sum list, plus a noodle dish and an entree, and none of them were different or better than what you'd get at any high-quality Chinese restaurant.
The dim sum was all fine, the best item being the ribs.
The slap noodles were the worst thing we had, very heavy wide noodles that were quite durable despite seeming overcooked. The accompanying mixture of vegetables and sauce was better than the noodles, but we both barely tasted this dish.
The special fish dish was a whole snapper, which was very good. If having the head and tail on a fish doesn't put you off, I recommend this.
Cocktails were excellent. There is a limited selection of wines by the glass or bottle.
Service was pleasant, and the dishes, although all ordered at once, came out in an orderly fashion.
There was absolutely nothing wrong with this experience, but at $200 including tip for two, it was probably about double what comparably good Chinese food might cost elsewhere. In short, a decent experience, but not one I'd repeat.
Duck Duck Goat
857 W Fulton Market
Chicago, IL 60607
(312) 902-3825
http://www.yelp.com/biz/duck-duck-goat-chicago