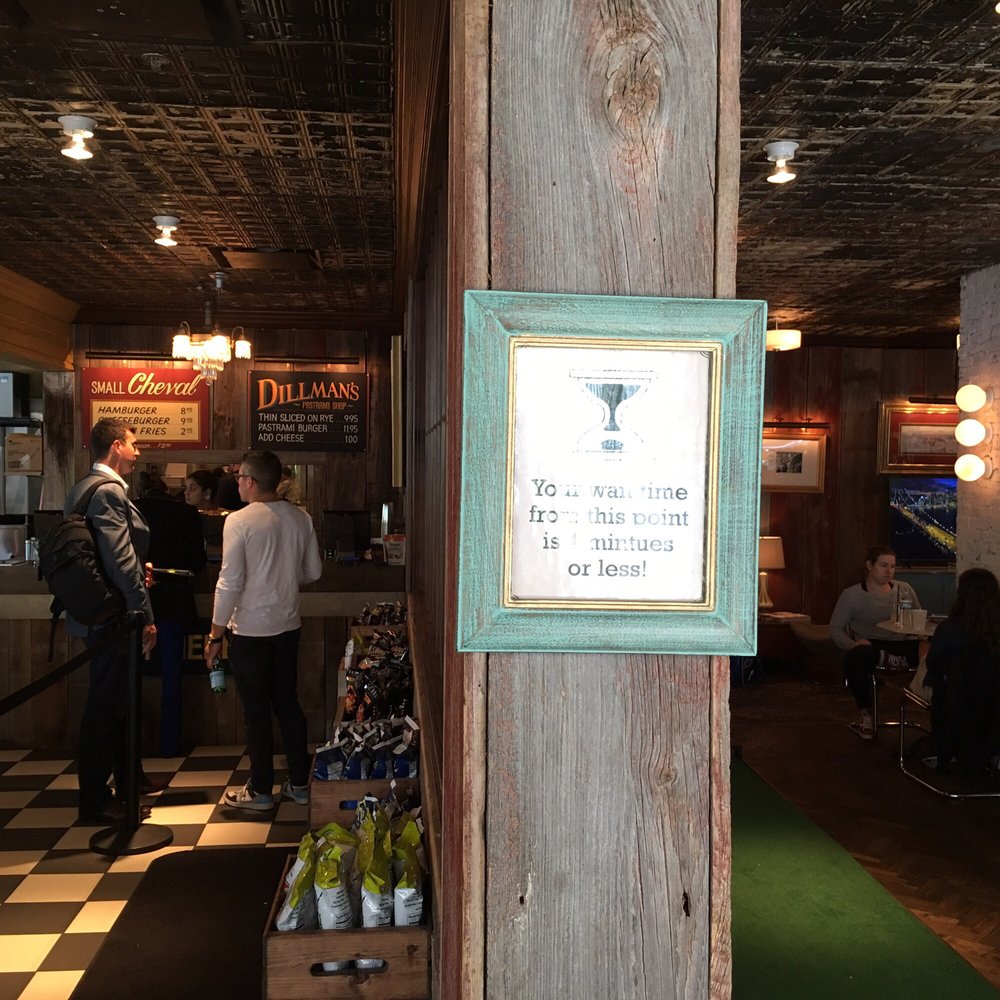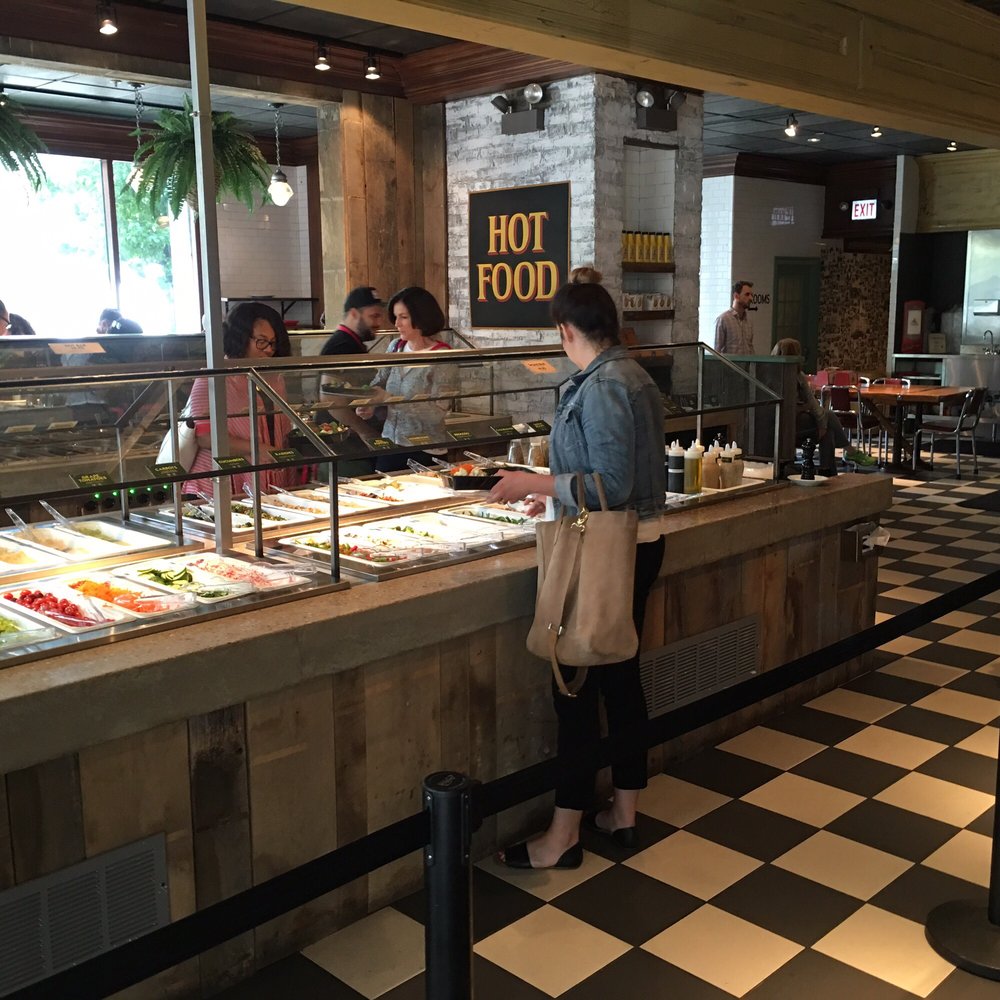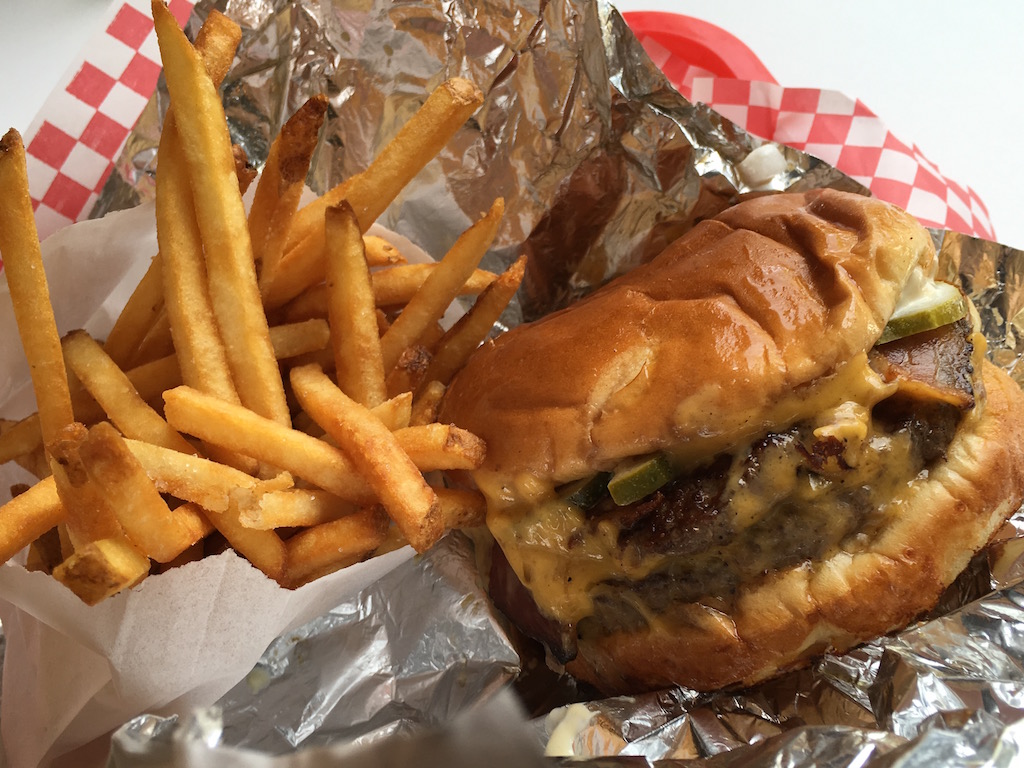 ***** (5 stars)
Perhaps the 3 in the title of this place if for the three expansive salad bars. They certainly look good. I say "look" because I haven't actually tried them. On my next visit I need to do that. But this visit was all about a hamburger.
Ever since Au Cheval's burger was named the best in the country by several sources I've been attempting to try it. Unfortunately, every time I've gone there it's either had ridiculous wait times or been unexpectedly closed (mid-afternoon they only serve drinks and snacks). In fact, it's been a lot like my failed attempts to try Hot Dougs, but that's another story.
Anyway, when I saw that they'd spun off a smaller operation called Small Cheval, I resolved to try the burger that way, but somehow never managed to get there.
So when I saw that 3 Greens Market was serving a Small Cheval burger, I spotted my chance to at last try the famous burger. Of course, it's a burger twice-removed from its source, but still… It was a mighty good hamburger.
I like my burgers pretty much loaded. But some people just like mustard and ketchup. What's interesting about this burger is that those are the two ingredients that aren't included. So some people probably wouldn't like it, but I did.
Here, the emphasis is on the two perfectly cooked beef patties, the very melted cheese, and the garlic aioli. Secondary flavors come from the pickle slices and chopped onion. I added bacon which, in retrospect, was unneeded. The bun is sturdy enough to hold the whole thing together, an impressive achievement considering how much is going on.
Of course, when someone declares a thing "the best" they're setting it up for comparison and naysaying, and in fact I've had burgers I liked better, including one here in Chicago at Good Stuff Eatery. But this is a very good burger, and I wouldn't argue with someone who says it's their favorite.
The accompanying fries were skinny, very crisp, but didn't have a lot of flavor.
3 Greens has Coke Freestyle machines, which are always fun to experiment with.
Counter service is friendly and efficient.
Next time: the salad bars. Maybe.
3 Greens Market
354 West Hubbard Street
Chicago, IL 60654
(312) 888-9195
http://www.yelp.com/biz/3-greens-market-chicago-3