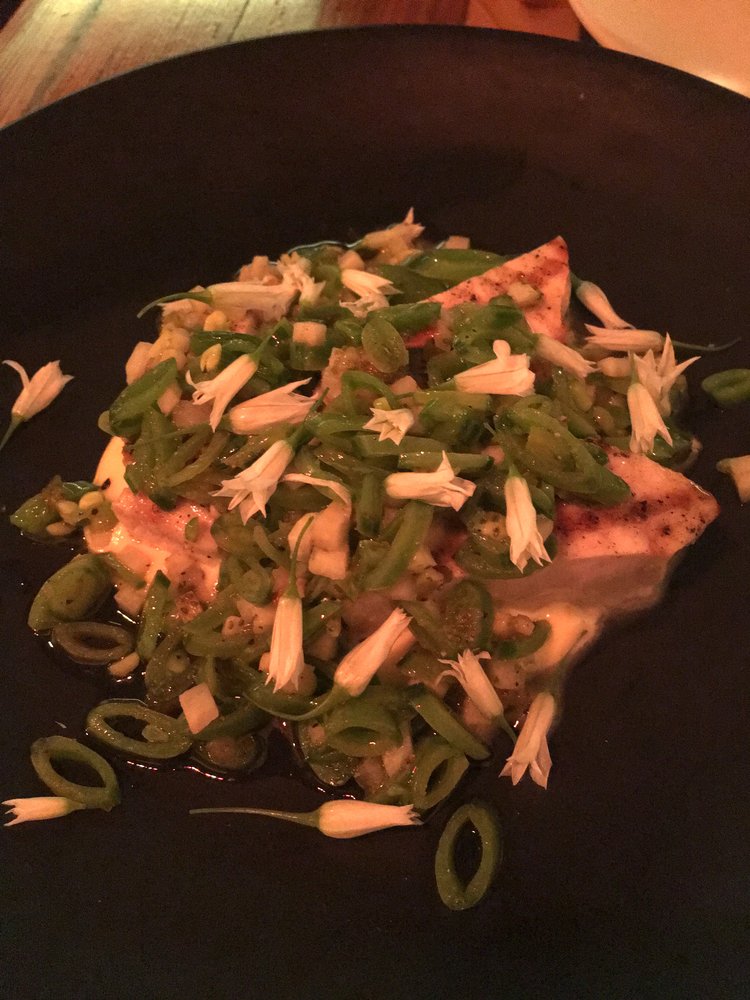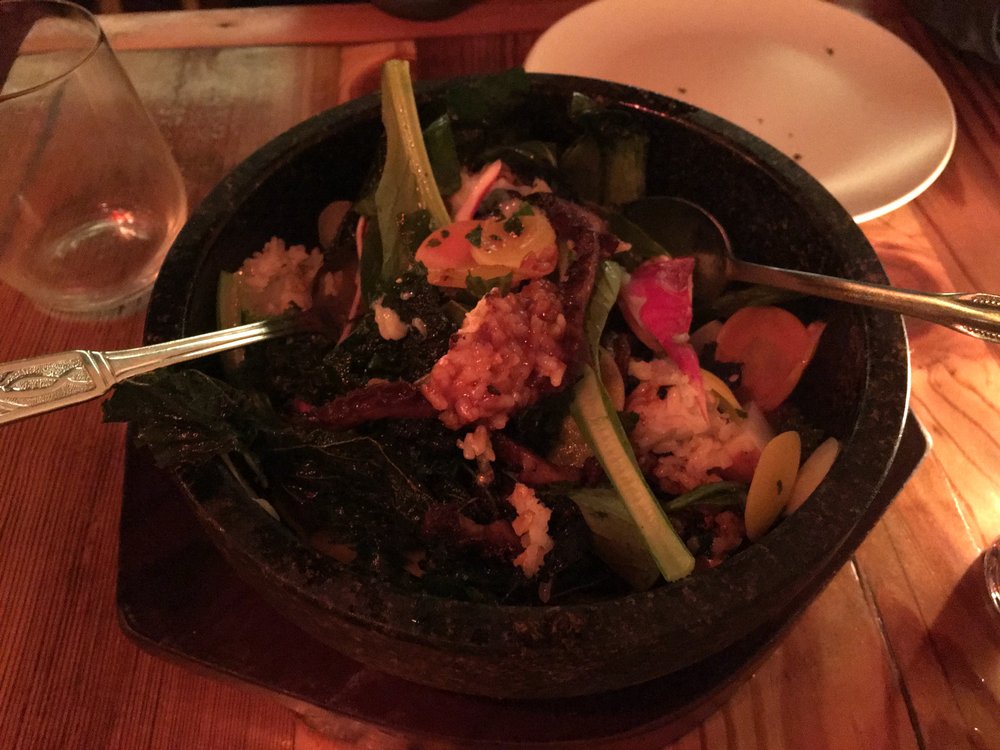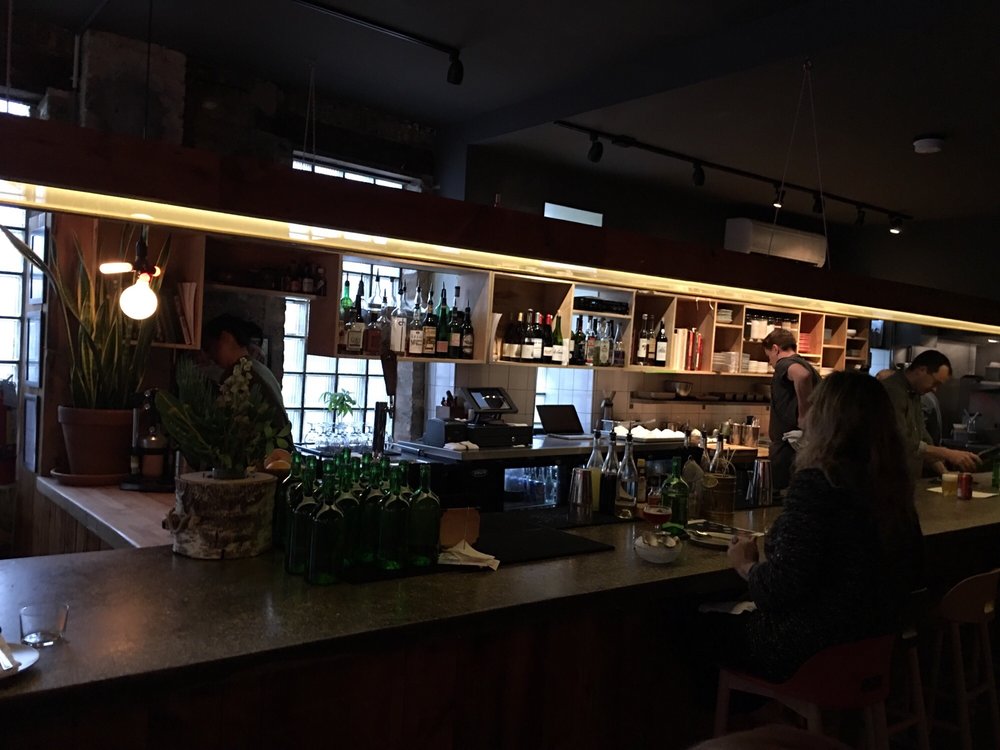 ***** (5 stars)
Some of the most creative cooking in town is happening in this small, bustling restaurant. While some of it is Korean influenced, it is by no means a Korean restaurant, and the influences range far and wide.
The menu is divided into small plates and main dishes, and everything is designed for sharing. Our server recommended our party of two order two small plates and four main dishes.
Stuffed sesame leaves came wrapped around black rice with a vinegar dipping sauce. A really tasty way to start for just four bucks.
Baked potato bing bread tastes just like a loaded baked potato, especially when dipped in the sour cream butter.
Cured hiramasa (yellowtail) was our least favorite dish. The flavors didn't really stand out or mesh.
Grilled swordfish was by far our favorite, a stellar combination of flower buds, crunchy greens, ginger, almonds and butter that would have been incredible even without the nicely cooked swordfish. I'm not sure that what we had really matched the description on the menu, but I want more of it!
Chicken with artichokes and mushrooms featured a nicely crisped skin.
We finished with their famous take on dolsot bi bim bop. This is the most Korean dish on the menu, but nearly every ingredient had been substituted with something creative. I wasn't that anxious to try BBQ tripe and nettles, but they turned out to be great. I highly recommend rolling the dice on this one.
An extensive, eclectic wine list is comprise almost exclusively of wines and varietals you've probably never heard of. They've been chosen to go well with the food. There are also some nice selections by the glass or carafe, and a few interesting cocktails.
Although the space is crowded and there's a pulsing soundtrack, it's still easy to talk. Service is friendly and knowledgeable, and driven by an enthusiasm for the creative food they're serving.
Parachute
3500 N Elston Ave
Chicago, IL 60618
(773) 654-1460
http://www.yelp.com/biz/parachute-chicago